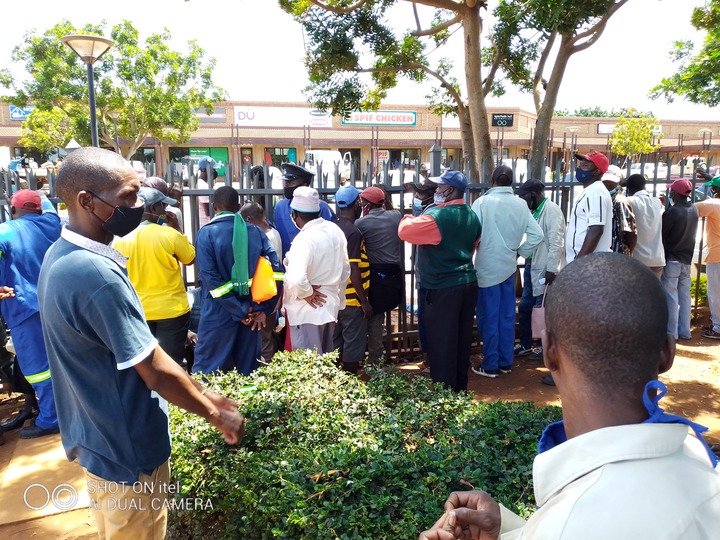 South Africa is trying by all means to combat the spread of Covid-19 pandemic. As a measure to address the spread, the National Corona virus Command Council set up rules and regulations which the public must adhere to. What is happening at Phangani Mall Post office is horrible and a mess at the same time.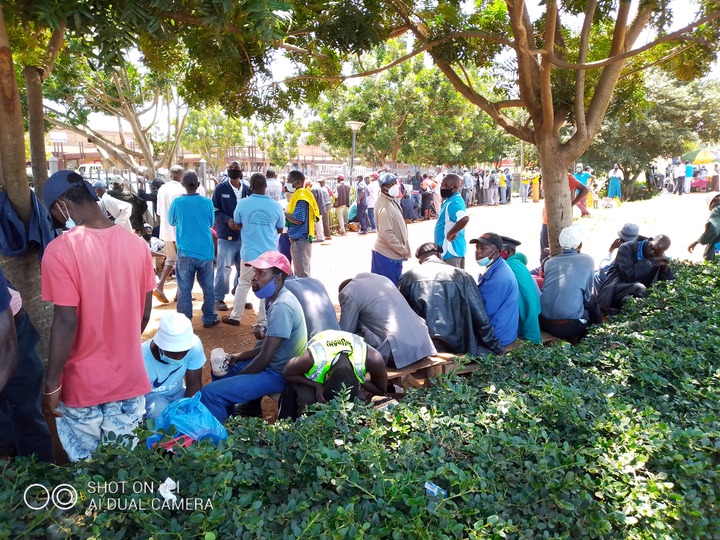 There is a long queue of people who need to receive their January Social Distress Fund. Look at the long queue running for e long distance. Some people on this queue slept in this place hoping that they may receive their money. Others are here for the second day. They came last week Thursday and didn't get anything and today they are here again and there is no sign showing that they will receive that grant money.
The government prohibits gathering of more than 50 people and here are more than 1000. The government orders people and the institutions to see to it that social distancing of 1.5 metres should be observed. None of the above is observed. No officials are seen controlling the line, sanitizing or even communicating with the people about Covid-19 regulations.
If South Africa is serious about bringing the spread of Covid-19 pandemic, gatherings and meetings like these must be avoided at all costs. The police should be deployed in places like these which might soon be identified as the super spreaders of this dreaded diseases. Those who will be found breaking the regulations should face the full might of the law. South Africa is very lenient and by so doing, it's putting the lives of its citizens in danger.
SA Post Office services need to be reorganized and revamp to meet the needs of the public. The government made a blunder to grant the post office to be the one to pay this social grants. The post office was granted permission to pay but not provided with the manpower to man the people who would be coming to get the services rendered by the post office.
How best can the post office be empowered to meet and provide effective services people need? Please share your views.
Content created and supplied by: ErnieRaphasha (via Opera News )