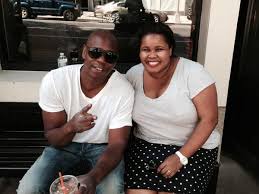 Lindiwe Mazibuko, the former leader of the Democratic Alliance in parliament is a name that most South African citizens are familiar with. Apart from heading the opposition, she has numerous academic accolades under her belt plus a lot more going on the side.
Do you want to know why she left the Democratic Alliance and what she has been up to? Keep reading to find out.
Mazibuko was born in Swaziland on April 9, 1980. She will be 41 years old. Her parents were very dedicated to their work, and they are responsible for instilling strong work ethics in their daughter. Her father worked as a banker and her mother as a dedicated nurse. She spent six years of her early life in Swaziland before the family decided to move to Durban and setup permanent residence in KwaZulu Natal.
Lindiwe Mazibuko education is fascinating. For her secondary education she went to St Mary's Diocesan School for girls, where she completed it in 1997 at the age of 17. She then proceeded to the university of KwaZulu Natal, where she pursued a Bachelor's degree in music. Lindiwe Mazibuko does not have one, not two but three degrees.
Her interest in politics began when she wrote a dissertation on Helen Zille who was the mayor of Cape Town as well as the leader of the Democratic Alliance at the time. The research only further highlighted how in sync her vision and ideologies were with the policies and programs of the DA. After an analysis of Helen Zille's tenure in office, Lindiwe would see herself being drawn to the opposition party and thus start her life in politics as we know it.
After graduating from university of Cape Town, Lindiwe Mazibuko secured employment as a researcher in part of the DA parliamentary operation. In 2008, she ran and saw herself elected to parliament after being appointed as the DA national speaker in 2009, and in 2010, she become the shadow minister for rural development and land reform.
The Swazi-born mixed-race lady established herself as an unshakable force in South African politics. Labelled as a rising star and performer by Helen Zille, she followed in her Idols footsteps to become the first non-white person to lead the DA in parliament.
Unfortunately, a storm brewed within the political party that saw Lindiwe Mazibuko lose fans that were once in her camp. She headed DA for three successful years and resigned in 2014. Lindiwe Mazibuko said that the move was made to create room for her to further her studies at Harvard.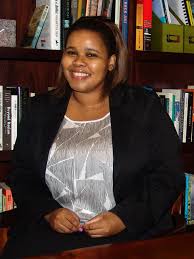 Content created and supplied by: KathiBlessings (via Opera News )