South Africa is a country with possibilities. 500 plus police officers to provide security to 50 delegates at Parliament. South African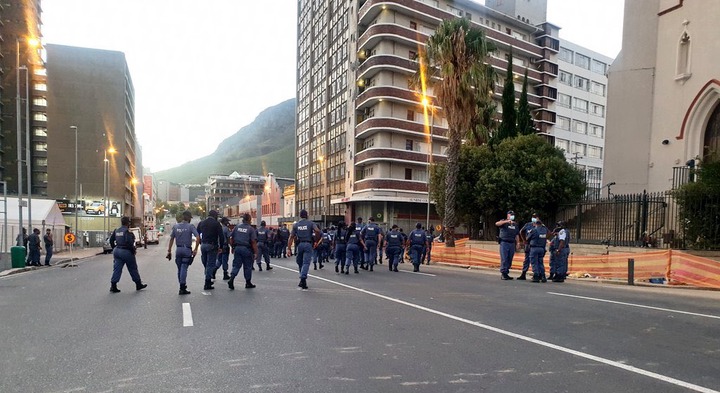 law enforcers prefer to face a non-existing security threat.
Today the president of South Africa is addressing the nation on SONA (State Of The National Address). This is an annual event which president of that time to official open the Parliament of the republic.
This year 2021 took an unusual route to have only few people in Parliament and other to join virtually.
What amazes people is to see more than 500 law enforcement officials been deployed to the Parliament to provide security. Looking at the margins, 500 officials are extremely too much to safe gurd 50 people.
This doesn't sit well to the citizens since police officials are known not to work hard during criminal cases they report.
The cops are just gonna stand there and do absolutely nothing whilst real crime is happening elsewhere.
Content created and supplied by: Mukona94 (via Opera News )