The anger in the hearts of many South Africans is raging and if possible, they could have set Twitter on fire with their burst of anger, after a viral picture of an ANC campaigner was seen giving ANC t-shirts to a man is a mud house who looks pale, hungry and dejected. "I am totally sad and worry why the very same parents, guidance, sisters and brothers feel afraid of removing this reckless ANC from power". The best way to describe the man that is being given the T-shirt is 'sorry'.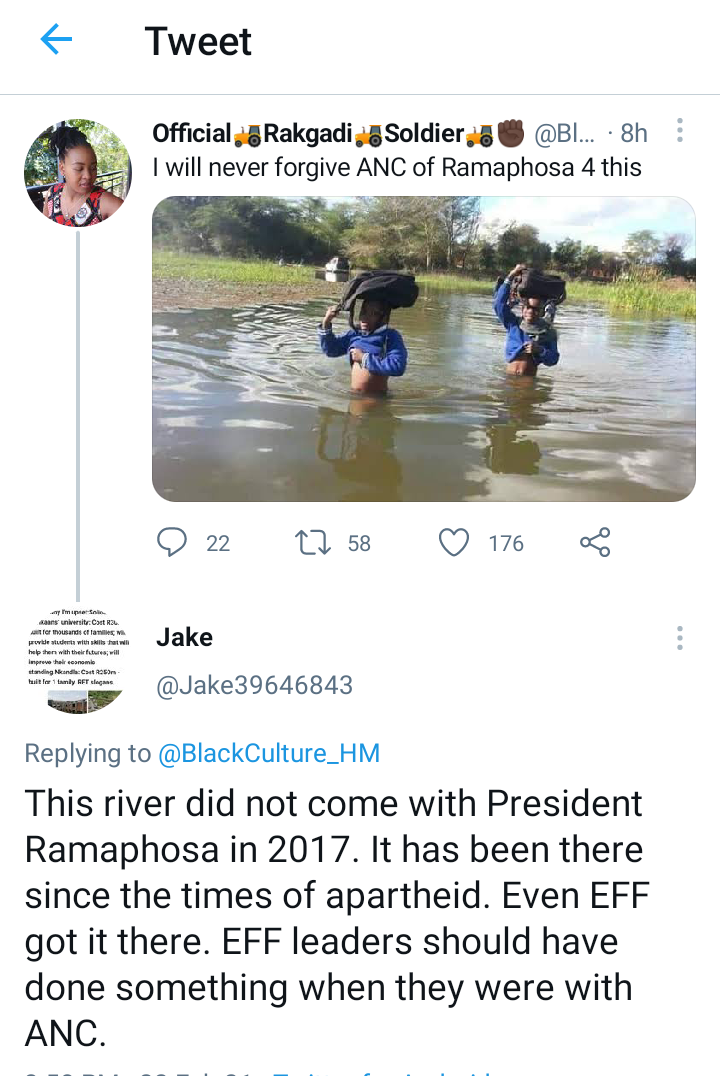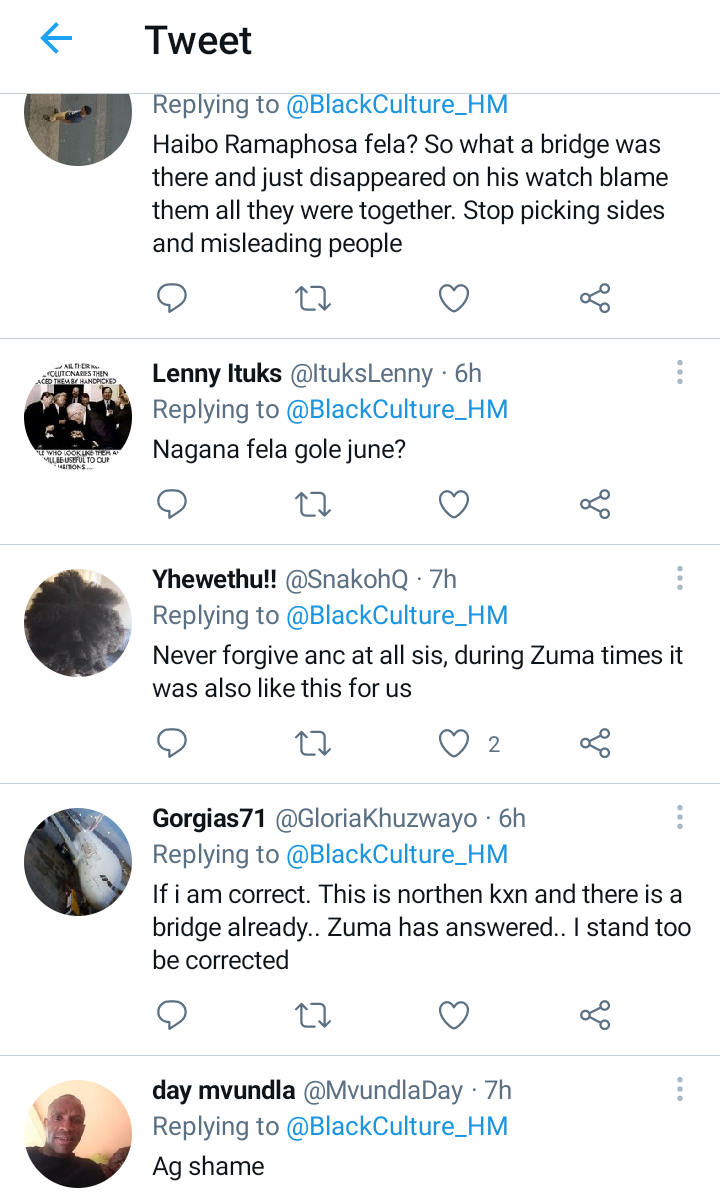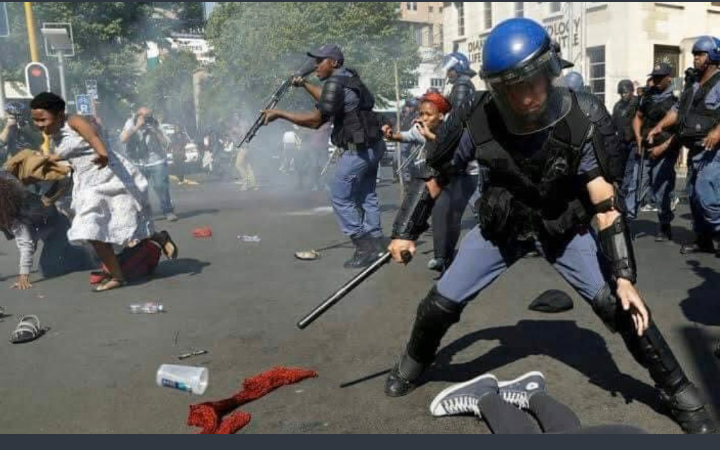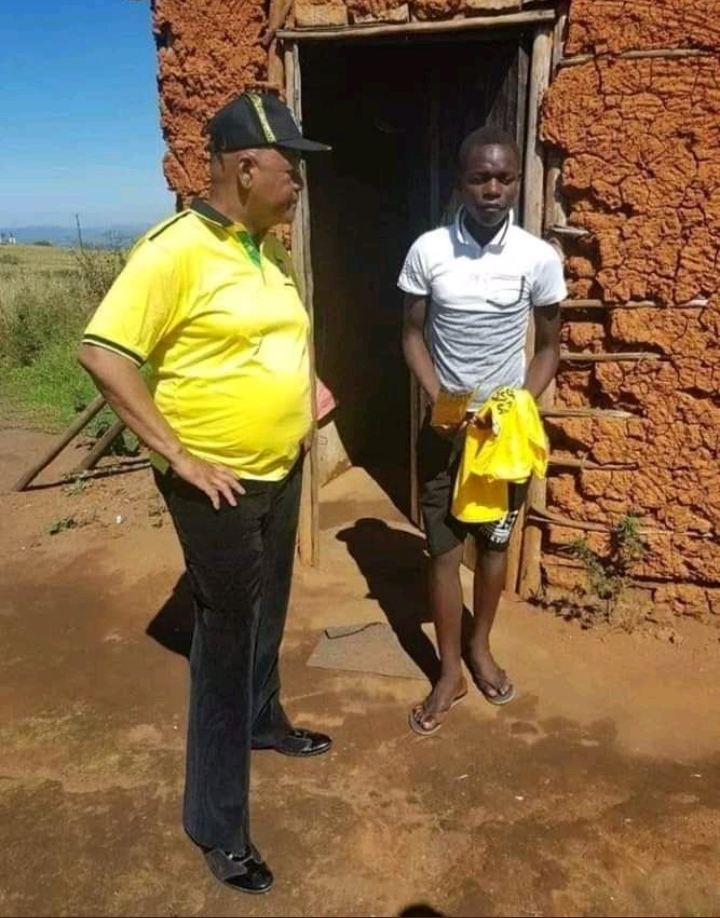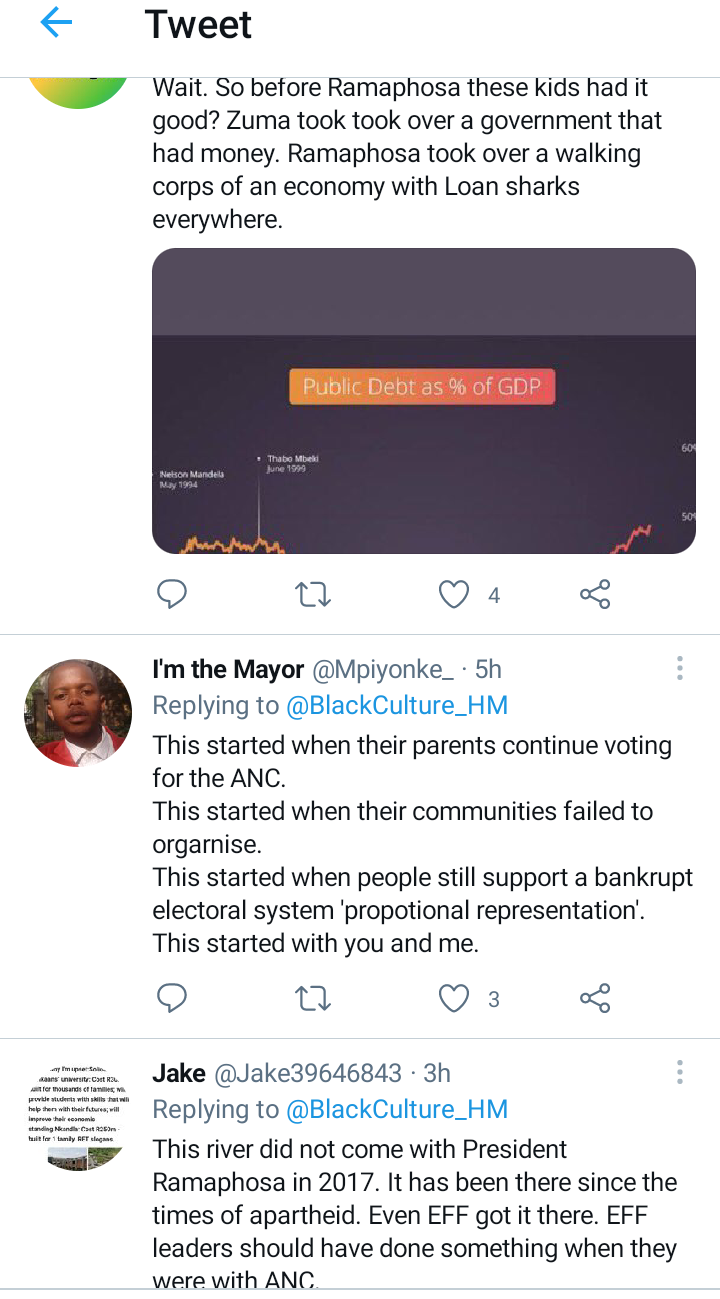 The recipient of the campaign t-shirt looks rather hungry and angry. The shirt being given to him is seemingly of no interest or importance to him, all he needs is food, shelter and a better life, not a campaign t-shirt. The pictures have been shared over and over on the internet. The pictures were allegedly taken during the last election campaigns but the present corruption charges in ANC have allegedly prompted some South Africans to dig out the pictures from somewhere. Even those who are not from South Africa are commenting negatively about the picture.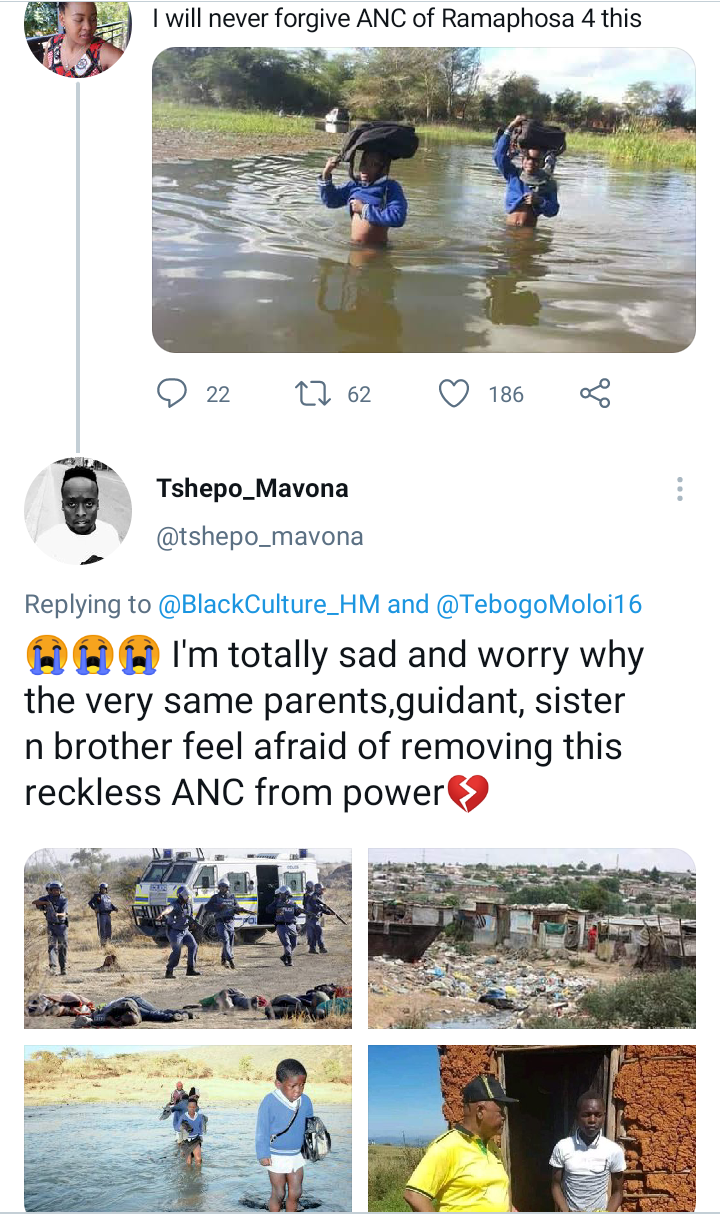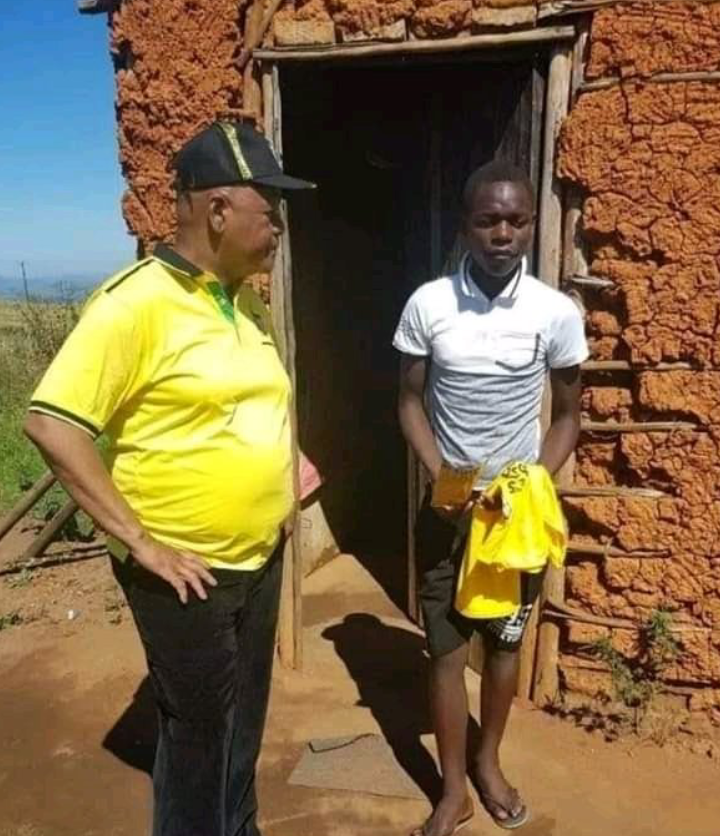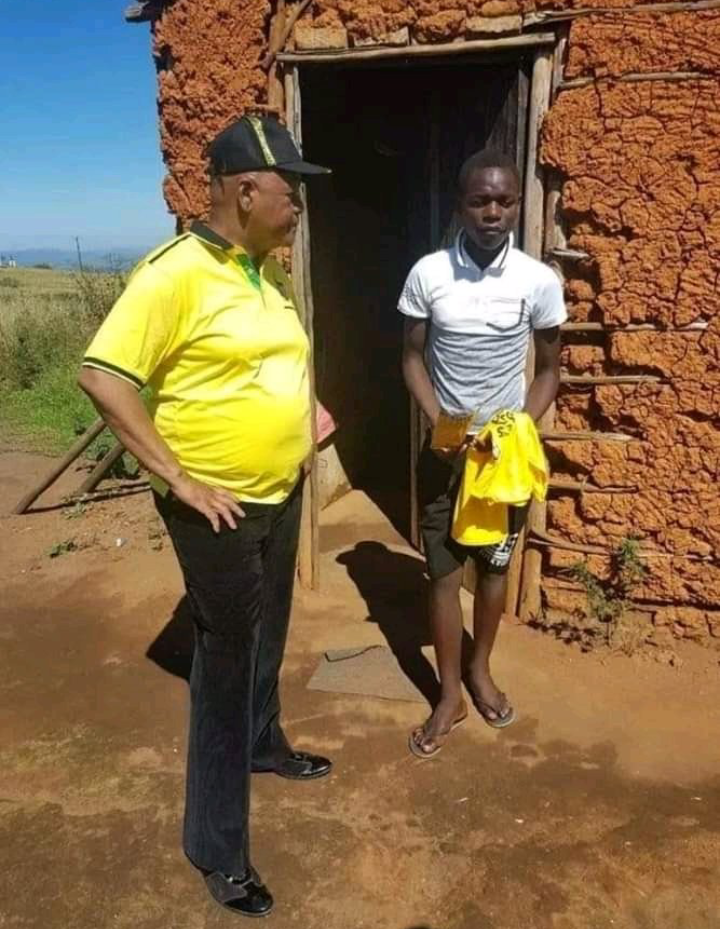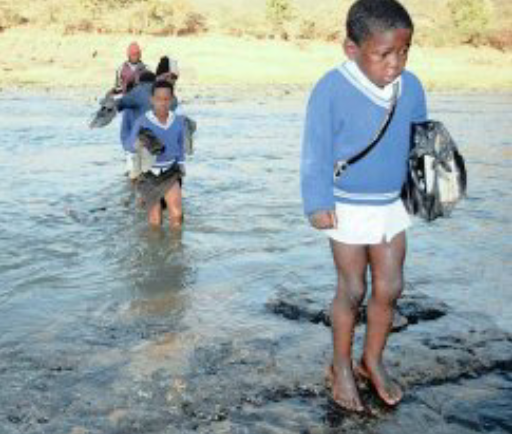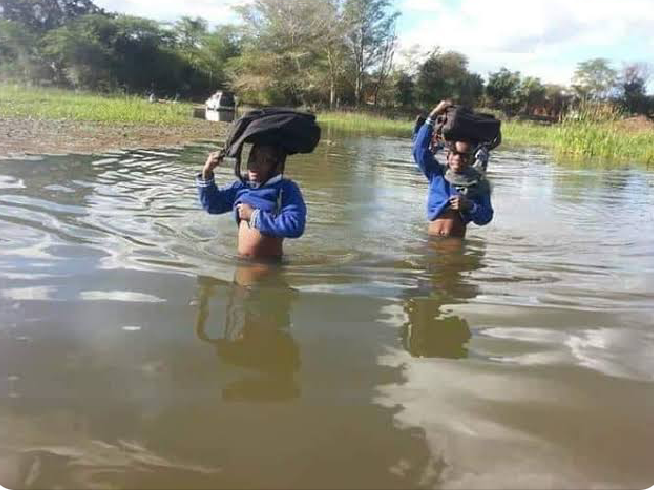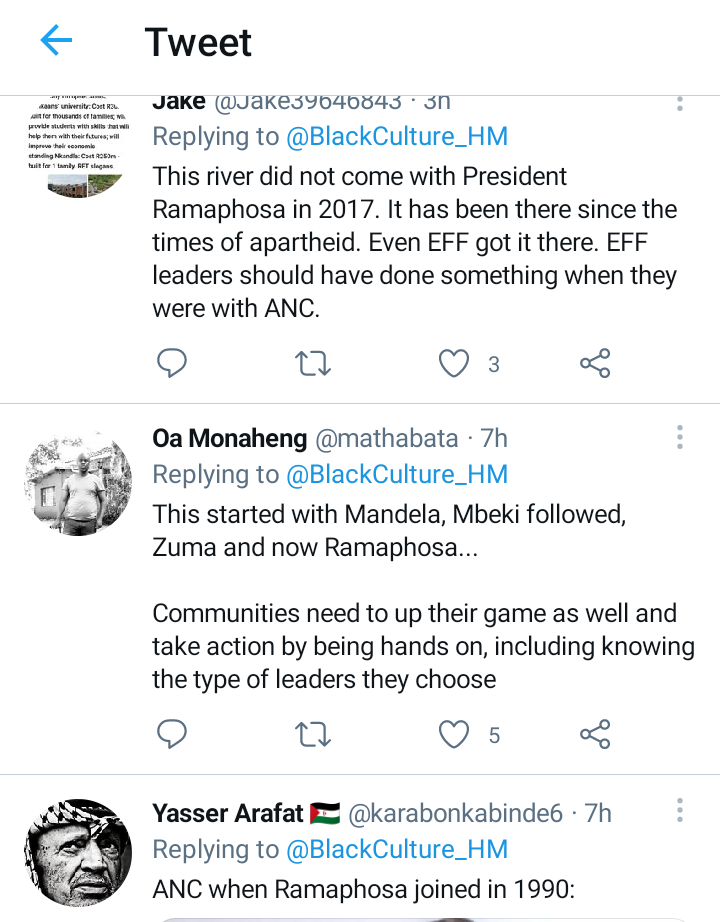 The youths on social media are now abusing the said politician for coming to the young man with campaign Vest, and not food and money. The house the man lives is built from trodden mud, and looks so unkempt and dilapidated, a horrible sight to behold. This is where your voters are living, sleeping and eating, yet you still summoned courage to come and meet them for another campaign as election keeps drawing near. No wonder an ANC heavyweight boasted on Twitter that no matter what people say about ANC or do or write against the party, what he is so sure and certain about is that ANC will rule South Africa till Jesus comes. Perhaps, they have modified all the strategies, and it may work, after all in South Africa, nothing is impossible.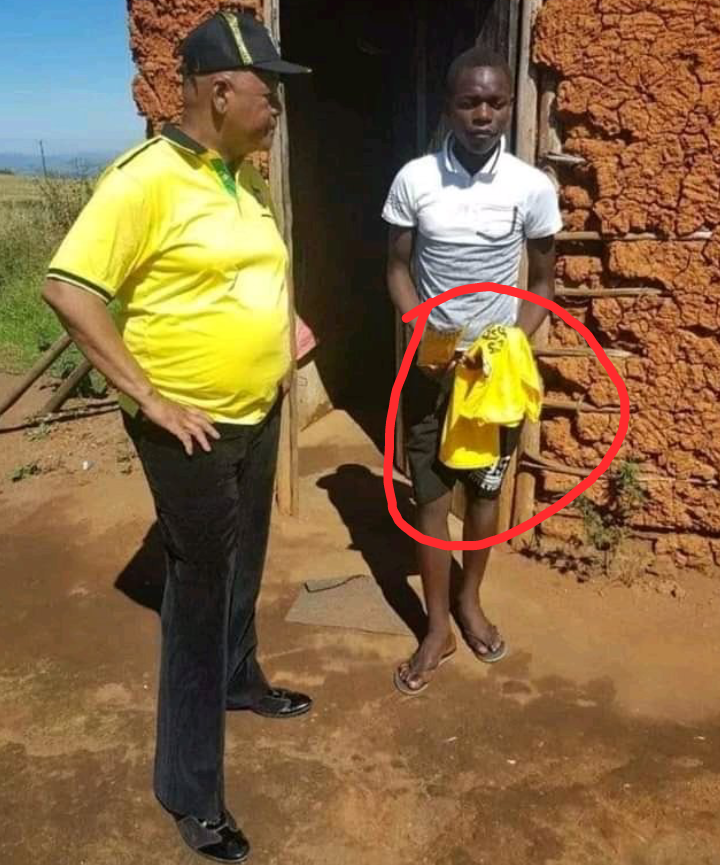 A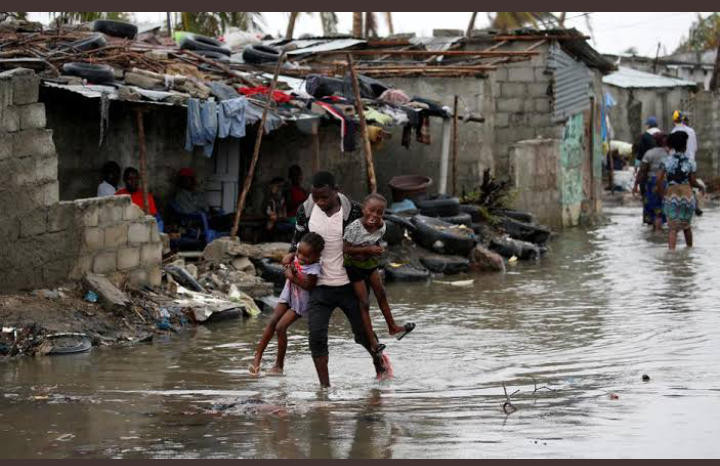 nother man lamented after seeing the pictures, declaring that, "This started when their parents continue voting for the ANC.
This started when their communities failed to organize.
This started when people still support a bankrupt electoral system 'proportional representation'.
Furthermore, this started with you and me." and another responded, "Our future generation is swimming in the pool of incompetent ANC crooks". They lamented that the ANC campaign man could have the boldness to ask such a suffering man for vote, when they are clearly the ones that have put the people in poverty, Penury and want is a wicked act. Notwithstanding, it is even the poor people that vote ANC more, yes!
Content created and supplied by: Anabelblog (via Opera News )