Had the Constitutional Court been intimidated into not jailing former president Jacob Zuma for contempt, "we could in all honesty not call ourselves a constitutional democracy founded on the rule of law", says retired Justice Sisi Khampepe. In an exclusive interview, Khampepe revealed that she had been threatened after she wrote the apex court's majority ruling that sentenced Zuma to 15 months in prison for refusing to comply with its order that he appear before the State Capture Inquiry. Zuma's imprisonment was followed by eight days of violence and looting that left 350 people dead and caused billions of rands in damage to businesses and properties.
"Of course all the Constitutional Court justices were aware of the political nature of the case and the fact that the country was watching," Khampepe says, when asked if she and her colleagues were apprehensive of the backlash they could face for sending the former head of state to prison. However, we have all taken a Constitutional oath of office to apply the law impartially, without fear, favour or prejudice. As an impartial and independent judiciary, we could not pander to Mr Zuma because of his political status. Likewise, we could not apply the law in a way that was unduly harsh because of any personal views or external influences.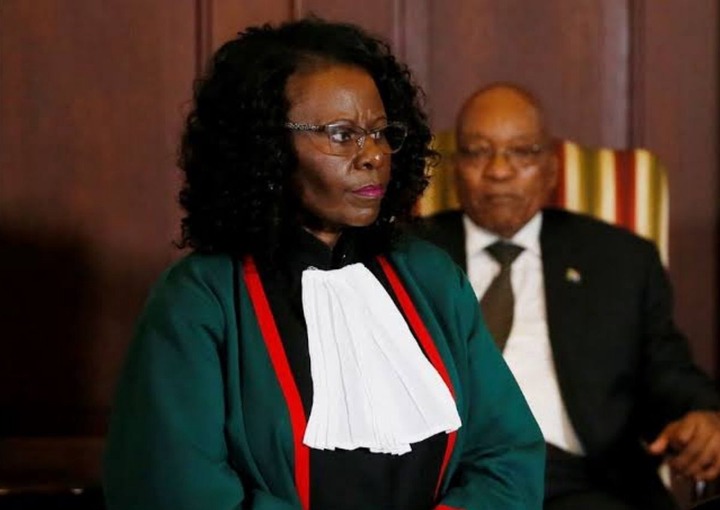 "For instance, on the morning that I attended court to hand down judgment, my law clerks asked me how I was feeling and I answered that I felt the same way that I feel when handing down any judgment. It was simply to say: 'I had a sense of simply discharging my constitutional obligations'. "Why were we not afraid of any backlash? Because we had sworn an oath of office to apply the law without fear, favour or prejudice and because, had we treated Mr Zuma differently, because of who he once was, or because we were afraid of backlash, we could in all honesty not call ourselves a constitutional democracy founded on the rule of law.
"Mr Zuma believed he could test the limits of the judiciary and I believe the judiciary demonstrated that nobody is above the law. We are all equal before it." Zuma had refused to appear at the State Capture Inquiry on any of the five days on which he was subpoenaed to be there and failed to file any affidavits at the inquiry. This despite being ordered to do so by then Deputy Chief Justice Raymond Zondo and he publicly stated that he would defy the orders given against him by the Constitutional Court. He compared to the apartheid regime.
In a judgment written in response to the commission's subsequent contempt of court application against Zuma, Khampepe found that the "only appropriate sanction" for his repeated acts of contempt was "a direct, unsuspended order of imprisonment". "The alternative is to effectively sentence the legitimacy of the judiciary to inevitable decay," Khampepe said, in a ruling in which she also slammed the former head of state for his baseless and "scandalous" attacks on the courts that had ruled against him.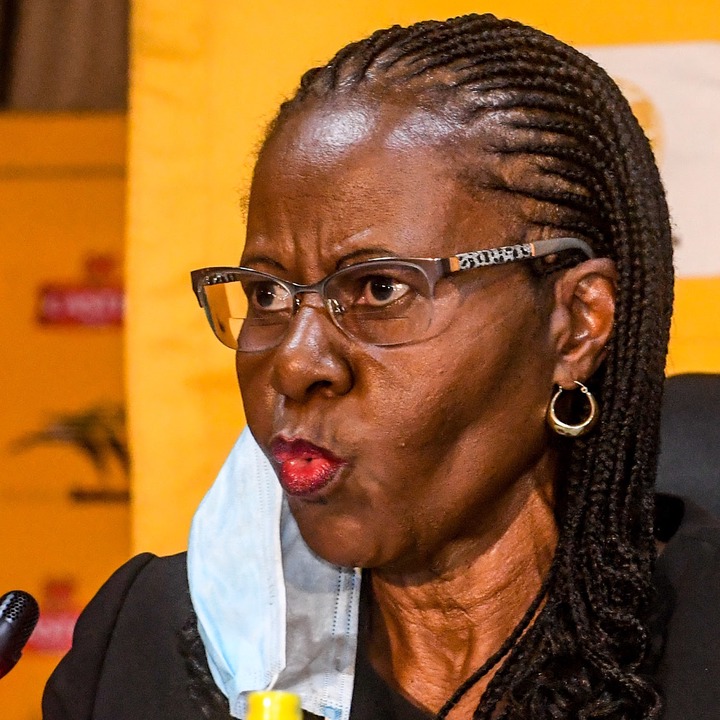 Sisi Khampepe to head Safa's newly established ethics committee"/>
Notwithstanding that the court applied the law to Mr Zuma as it would have applied it to any litigant who had displayed his degree of recalcitrance, we could not ignore the fact that Mr Zuma had chosen to make a public spectacle of his disrespect for the courts, our judiciary and the rule of law. "The court had to send as loud a message, if not louder, that a constitutional democracy, founded on the rule of law, cannot tolerate any person who does not consider themselves bound by the law that applies to every citizen and who instead prefers to abuse court processes.
"The reason that we sent that message so loudly and publicly was because Mr Zuma had caused it to be so." Khampepe further stressed that the Constitutional Court knew that the judgment it delivered on Zuma's contempt would have far-reaching implications, how South Africa's courts dealt with future defiance of their orders and decisions. "Why is it important? It is because the Constitutional Court judgments are binding on all South African courts and it was important that we got the law on contempt of court right within the constitutional dispensation.
"The South African law on contempt of court is confusing, because some of the principles are found in a patchwork of older pre-democratic case law. Knowing that this judgment would become the leading case of the constitutional law of contempt of court, this was an important opportunity for the court to set the law clearly and accessibly. "And therefore, contrary to what some critics may believe, it was imperative that we did not tailor-make the law for Mr Zuma. Rather, we had to ensure that we applied the law to the facts in the same way it would apply to all future cases."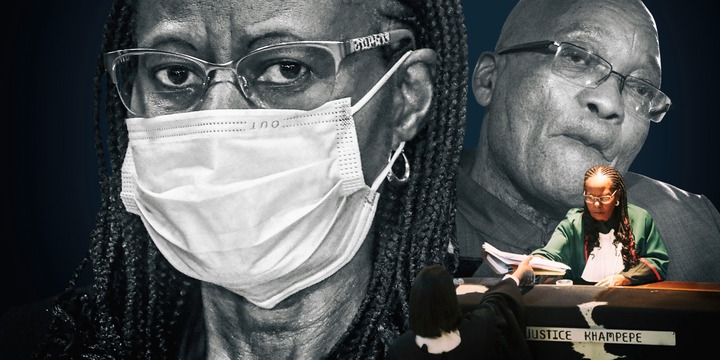 She chooses not to dwell on the threats that she and her colleagues were subjected to after the Zuma contempt judgment was delivered. Asked how she responded to the JG Zuma Foundation describing her ruling as "judicially emotional and angry", she said "gender tropes have pervaded my journey and my experiences through the law in multifarious ways".
For instance, when I was a first-year student at the University of Zululand, a lecturer told us in class the law was not for women and that women had to change from that faculty of law to another faculty, lest they face failure if they didn't change to becoming anything else but lawyers. So I come with these gender tropes from far. "Ultimately and unfortunately," Khampepe added, "these attacks are likely to continue, but that doesn't mean we should not continue to challenge them".
"All that we as women judges should do is to continue to do our work as best as we can, unaffected and un-derailed by these misogynistic attacks." For his part, Zuma and his lawyers continue to use the court system - which he routinely made unfounded accusations of corruption, political bias and unconstitutional conduct against - to prevent the state's long-awaited corruption case against him from proceeding. Most recently, they have sought to use the violence that followed Zuma's jailing for contempt as a basis for the courts to consider his increasingly ill-conceived attacks on the National Prosecuting Authority and his contention that he should be acquitted because of the abuses he claimed to have suffered at the hands of the state.
Zuma's lawyers had told Appeal Court President Mandisa Maya that the July unrest was partly "traceable" to the "perceived" unjust Constitutional Court ruling written by Khampepe - and urged her to reconsider the dismissal of his latest corruption prosecution challenges. "It is no exaggeration to say that this is a matter of utmost public interest involving a threatened failure of justice and potential loss of confidence in our judiciary by Mr Zuma," Zuma's attorney Bethuell Thusini stated in a reconsideration application addressed to Maya, which she had yet to rule on.
When such conceived mistakes are committed, the citizens (wrongly) feel entitled to resort to self-help. In a related case some months ago, more than 350 South Africans lost their lives in unrest which was, at least in part, traceable to a perceived erroneous and unjust judicial outcome.
Thusini's submissions to Maya came after Zuma's lawyers argued in court papers that Pietermaritzburg High Court Judge Piet Koen needed to be "aware" of the July unrest when he decided on the former president's application for a postponement of his trial. While stressing that Zuma "as a former head of state, does not and cannot condone" the eight days of deadly violence that followed him being jailed, his legal team stated that it was: "[A]n open secret that the series of events were partly motivated or sparked, to whatever extent, by a sense of public outrage at perceived injustice and special treatment of Mr Zuma before the law in breach of section 9(1) of the Constitution [which states that everyone is equal before the law]."
Asked about her response to such arguments, Khampepe's answer is brief – and telling. "I am not surprised at all," she said.
Sources:
https://www.news24.com/news24/southafrica/news/exclusive-we-could-not-pander-to-mr-zuma-khampepe-on-why-concourt-had-to-send-him-to-jail-20220516
Content created and supplied by: MBCNetwork (via Opera News )
Opera News is a free to use platform and the views and opinions expressed herein are solely those of the author and do not represent, reflect or express the views of Opera News. Any/all written content and images displayed are provided by the blogger/author, appear herein as submitted by the blogger/author and are unedited by Opera News. Opera News does not consent to nor does it condone the posting of any content that violates the rights (including the copyrights) of any third party, nor content that may malign, inter alia, any religion, ethnic group, organization, gender, company, or individual. Opera News furthermore does not condone the use of our platform for the purposes encouraging/endorsing hate speech, violation of human rights and/or utterances of a defamatory nature. If the content contained herein violates any of your rights, including those of copyright, and/or violates any the above mentioned factors, you are requested to immediately notify us using via the following email address operanews-external(at)opera.com and/or report the article using the available reporting functionality built into our Platform See More