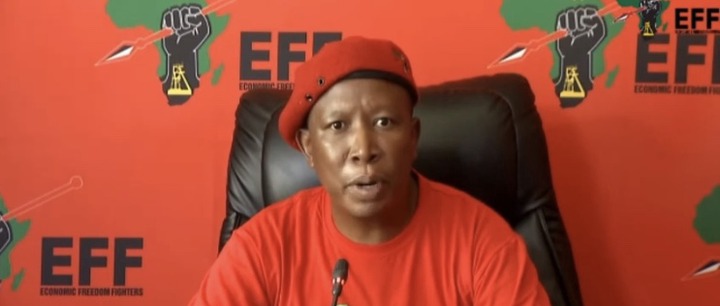 It is only an hour ago that EFF leader Julius Selo Malema tweeted " I smell level 1. But he has already made headlines on Twitter. South Africans immediately started flooding in their comments and reactions to the tweet. This is all happening because President Cyril Ramaphosa is to Adress the nation today.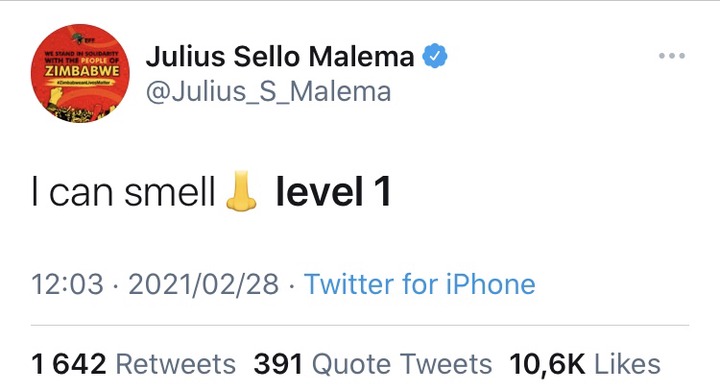 John Sadi tweeted "There's no truth anymore. Just sponsored narrative. Now that his vaccine has hit the streets, the narrative is that people must go out there, get jabbed so that some people can get paid. That's why he'll likely announce level 1 this evening. And the dutiful media will sing along."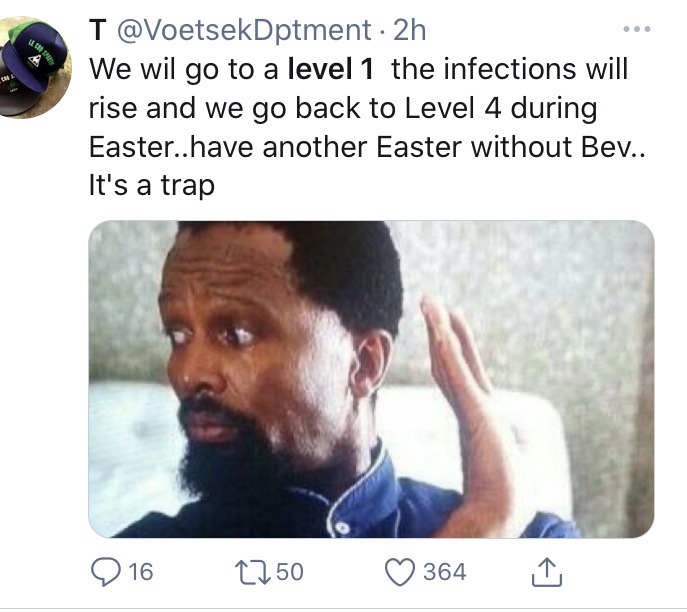 Dr Mairéad Du Búrca said "Parents, there are no increased safety measures for your children, you realise that don't you?Schools are the same as August 2020 at Level1.Schools are not safe.COVID cannot be "controlled" in any indoor space with crowds, no masks, no social distancing, no ventilation system.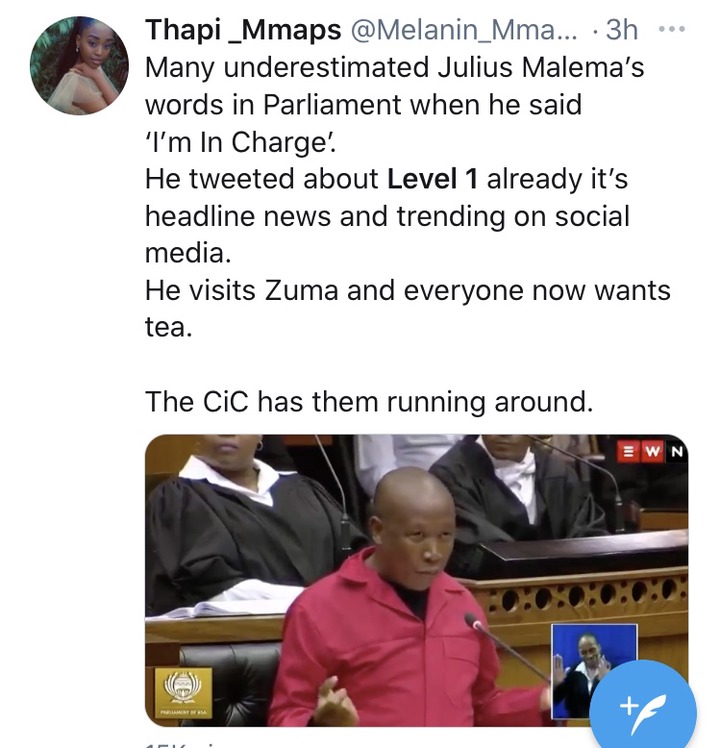 Content created and supplied by: Khaarendiwe (via Opera News )