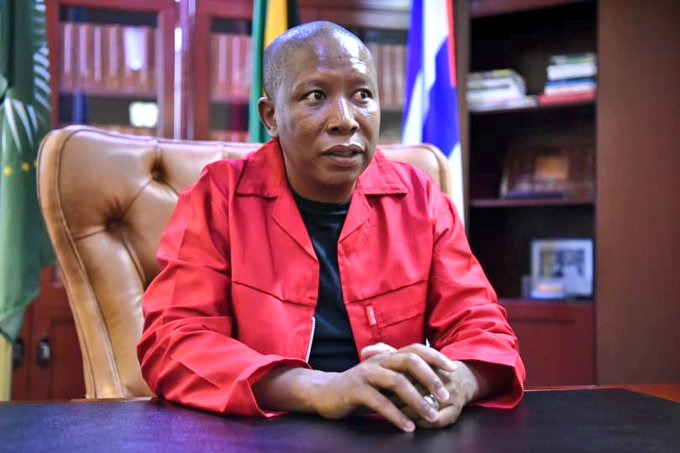 During the State of the Nation Address debate, the President of the Economic Freedom Fighters Julius Malema attacked President Cyril Ramaphosa and said that he doesn't have a backbone.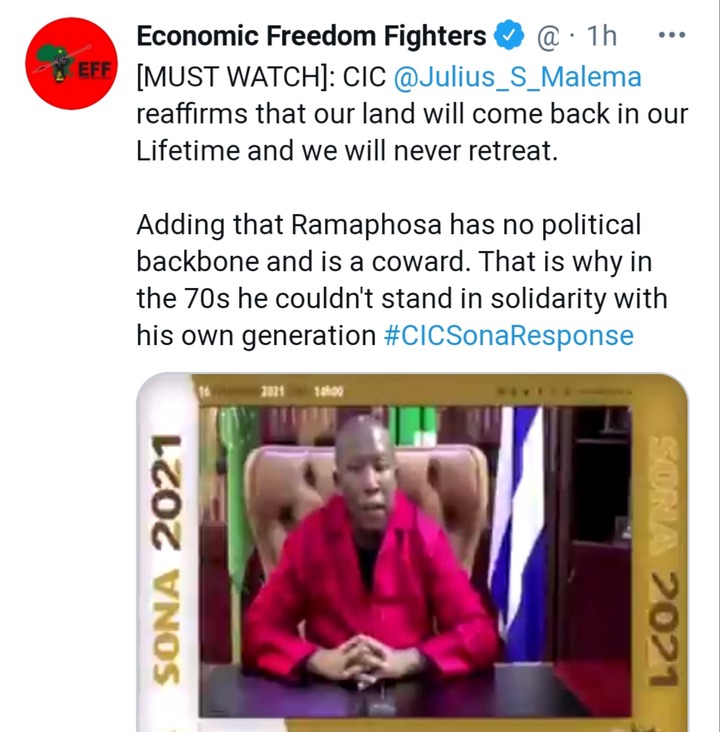 Malema said that President Ramaphosa has no political backbone and is a coward. "That is why in the 70s he couldn't stand in solidarity with his own generation," he said. Malema reaffirms that black people's land will come back in our lifetime and they will never retreat.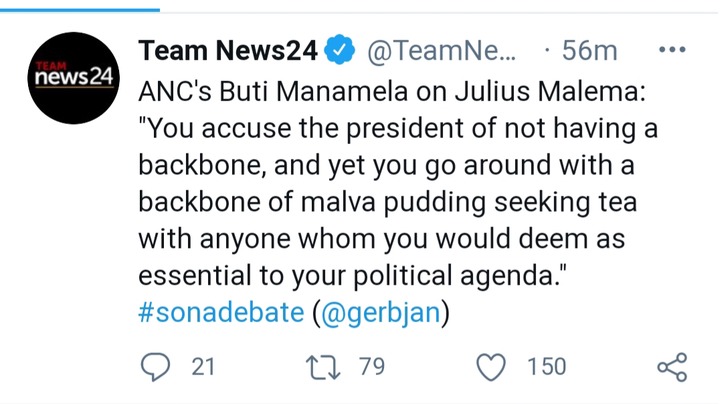 Ramaphosa's faction member Buti Manamela hits back on Malema and said: "You accuse the president of not having a backbone, and yet you go around with a backbone of malva pudding seeking tea with anyone whom you would deem as essential to your political agenda."
"Ramaphosa is not a coward. The ANC is the one that sent Thabo Mbeki and Cyril Ramaphosa and other politicians to study overseas because if everybody was in jail who was going to fight from the outside," said Twitter user.
Source: https://mobile.twitter.com/EFFSouthAfrica/status/1361717147496505354
Source: https://mobile.twitter.com/TeamNews24/status/1361725567977091072
Content created and supplied by: News17 (via Opera News )