The issue of toll fees really frustrates motorists, when we were still struggling with the present toll prizes, they introduced e-tolls, now they are increasing toll gates prizes starting from next month.
Just a short road alone from Polokwane to Johannesburg, we spend almost R200 on light vehicles, not to talk of heavy vehicles they spend over R500.
What then if you are driving from Musina to Durban, how much are you paying now and how much will it be, from the beginning of next month.
A lot of road users now take the free way but then we still have a lot of people left in the N1, they are forced to remain in N1 for the love of their vehicles, considering the fact that free way has Poth holes.
We are struggling with income due to corona pandemic but it seems that government, shops and industries are not considering that fact, see the report below: https://mybroadband.co.za/news/government/387272-new-toll-fees-how-much-you-will-pay-to-drive-from-joburg-to-durban.html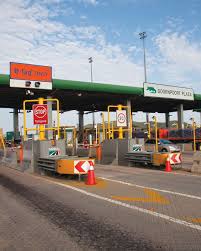 Toll fees are increasing across South Africa on 1 March 2021. Here is how much you will pay from next month. https://mybroadband.co.za/news/government/387272-new-toll-fees-how-much-you-will-pay-to-drive-from-joburg-to-durban.html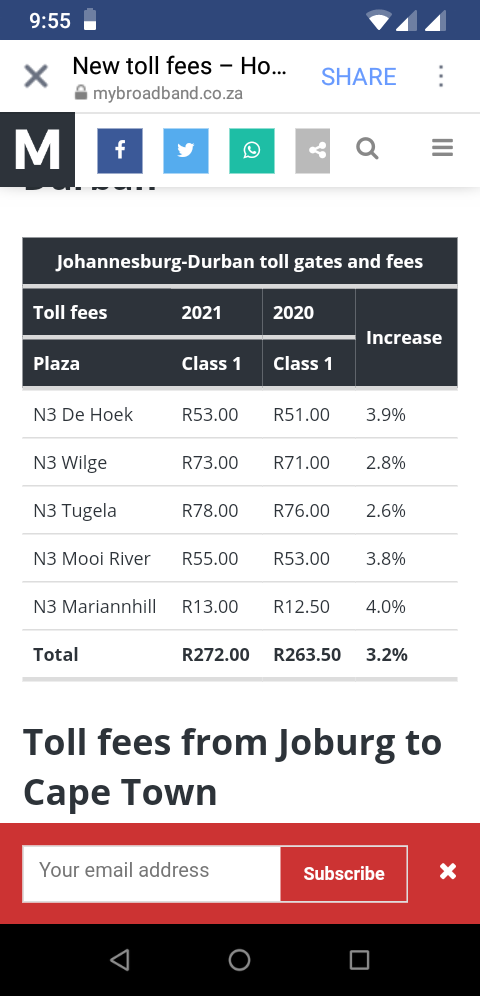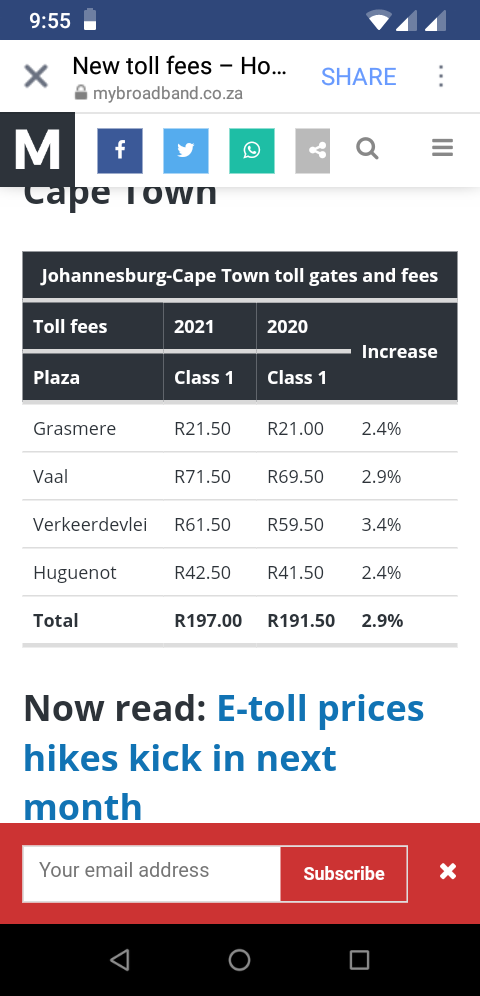 Thank you please, comment on this article on below
Content created and supplied by: Favour0316 (via Opera News )