Our President according to me, he's the busiest man in the world currently amsure you see him tackle things left and right, i think he should be given a break a little from people who talk about what he should of done and how it should be done.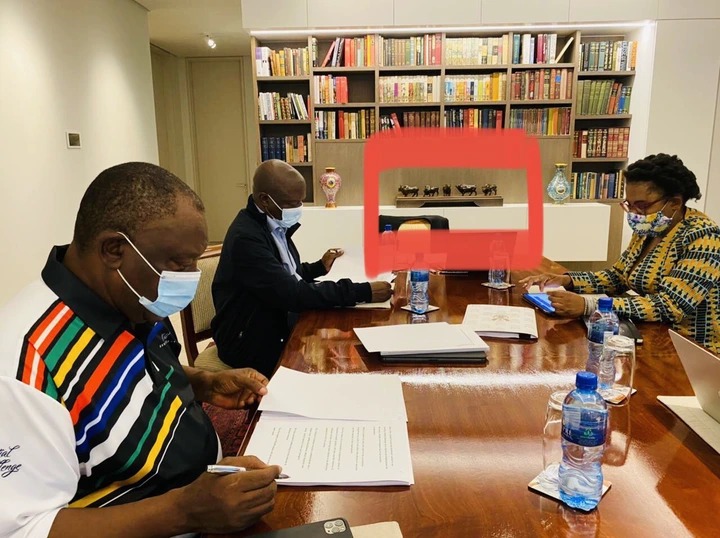 On this picture the president can be seen with his deputy DD Mabuza and minister in the office of the president doing some final touches to his speach, but Mbuyiseni Ndlozi spotted something on this pictures. Below are small pieces of hand crafted buffalos.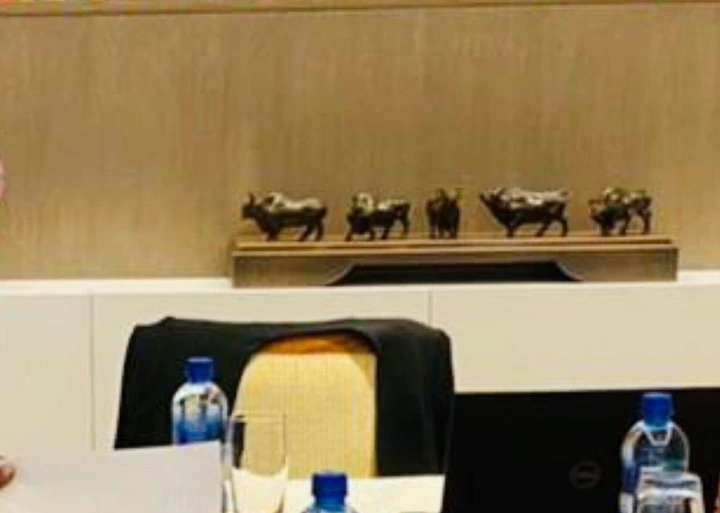 Then here is the horns of buffalo below and that's what caught many people's attention on Ndlozi's post on twitter.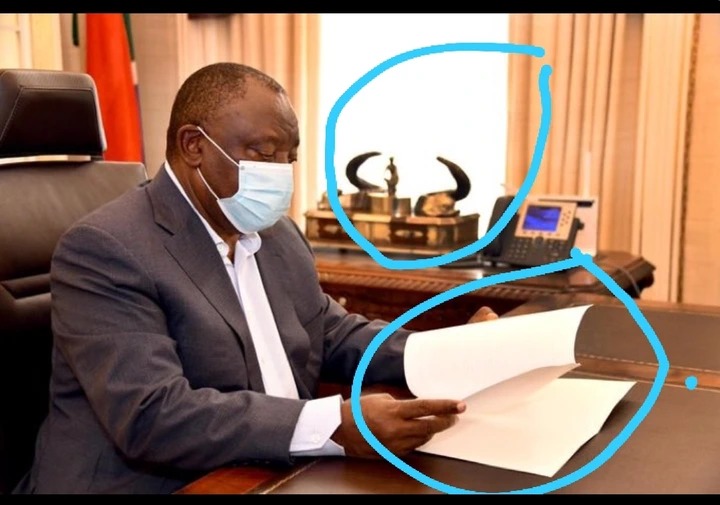 This are screenshots from the comments section of the post by the EFF member. Some even said that he's ran out of what he could post and some said they seem obsessed with the president.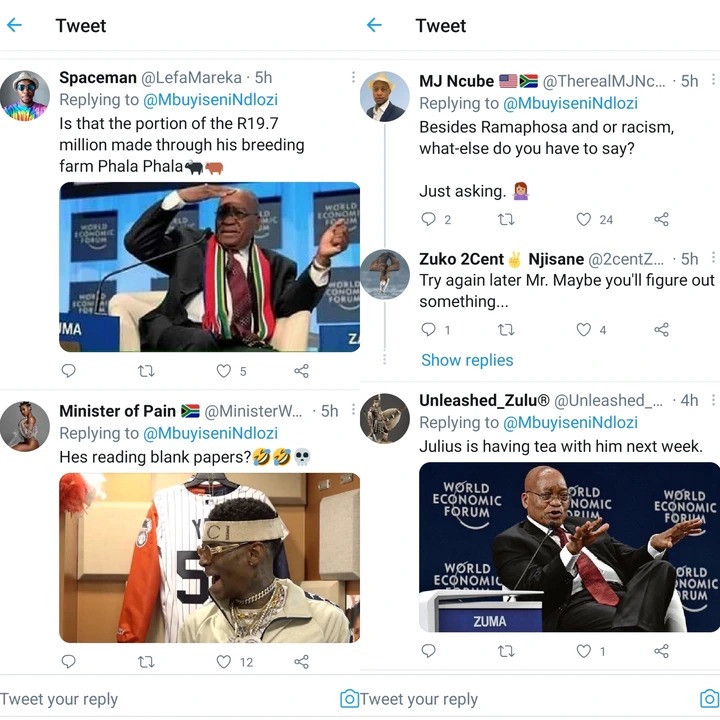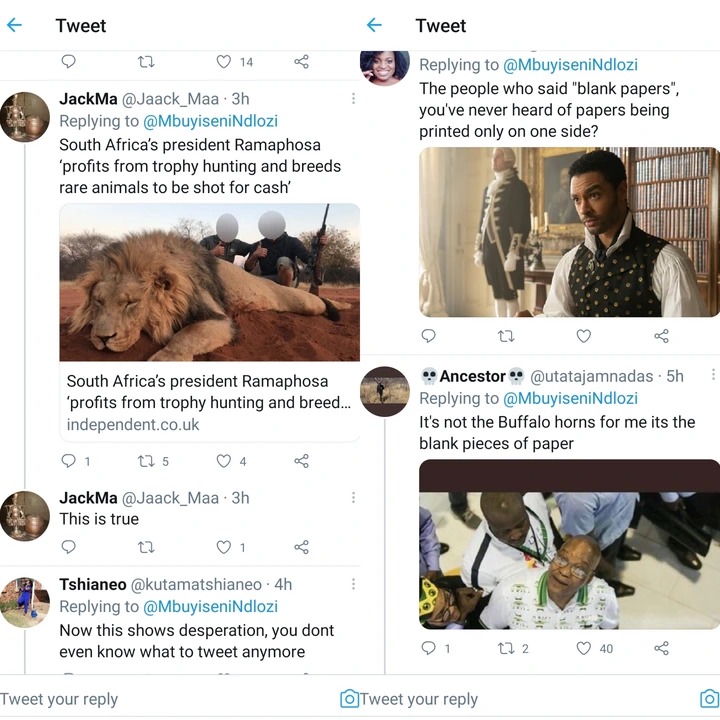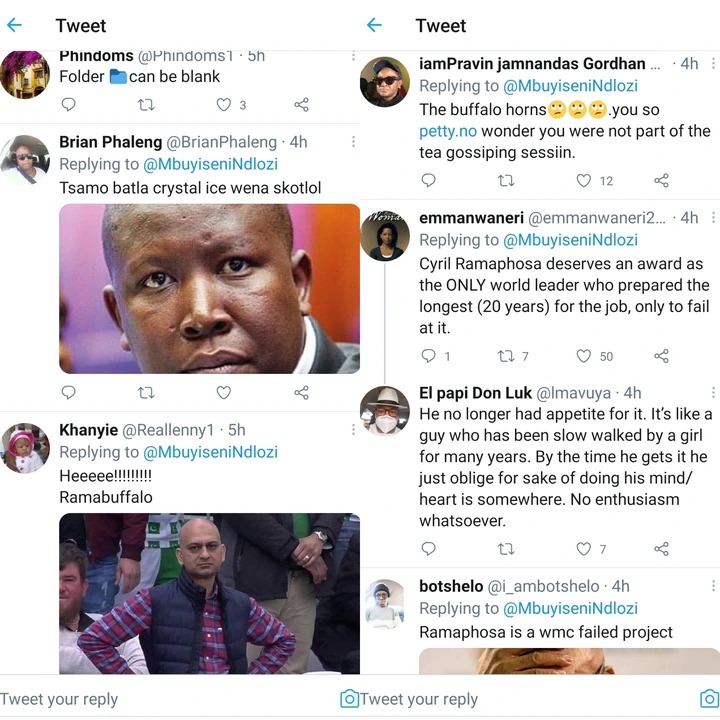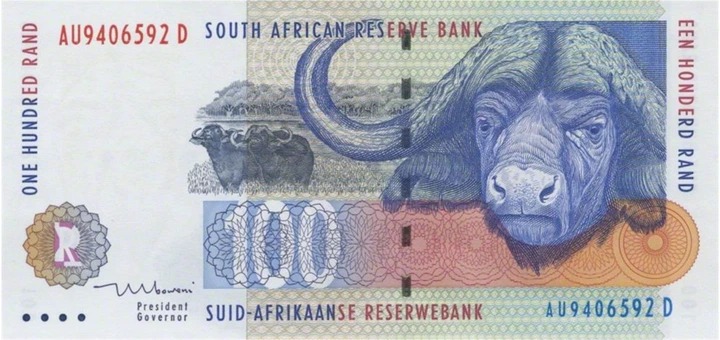 Below here is his tweet where he said, " retweet if you see them and this was retweeted 455 times and liked 899 times at time of screenshots taken.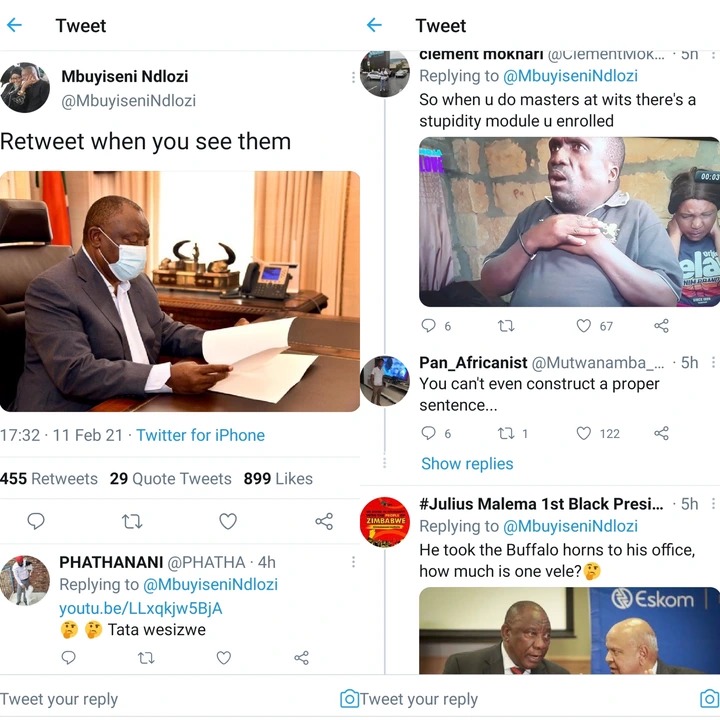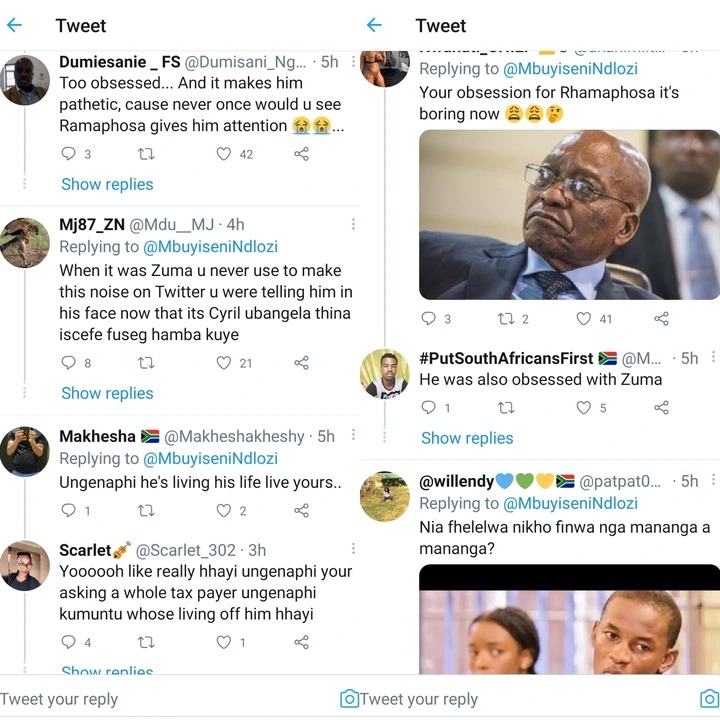 https://twitter.com/MbuyiseniNdlozi/status/1359887923219431429?s=19
Content created and supplied by: Ditaba-Tsa-Africa-Borwa (via Opera News )