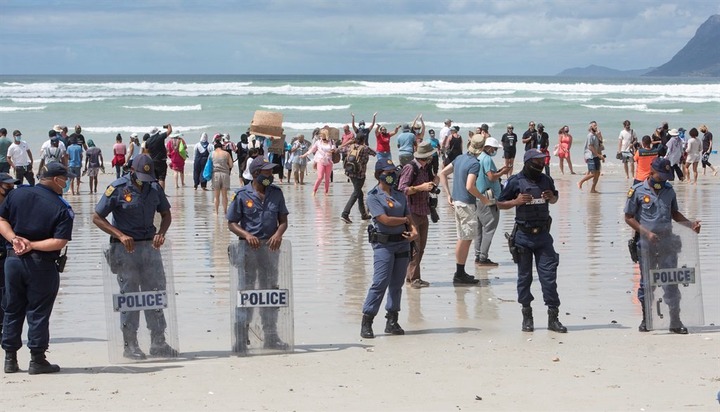 Throughout Apartheid South African Police Services were given much powers to use maximum force when dealing with black people. While they were treating white counterparts humanly. At some stage townships for black people were imposed with the state of emergency now and again. As it was only done in black people locations, the police were also given powers to detain black people without trial. Twenty-seven years after democracy we still see them practicing maximum force against black people. When it comes to white people they are being treated nicely. The problem with this thing is that police officials who does this are fellower Africans not white police officials. This clearly shows that there is something wrong in their minds as police officials.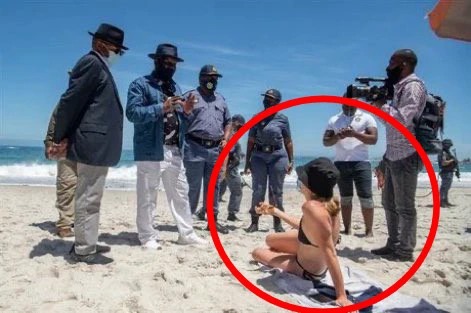 In most of them, the impacts of Apartheid is still ruling their minds. These police personnel are battling with indoctrination, it is difficult for them to let it go and accept that its another era now. We believed that the government of South Africa learnt a lesson in Marikana Massacre but still we see violence being imposed on black communities without someone being held accountable. Since the first lockdown we have witnessed lot of injustices which are done by police on black people. There is a scenario where Bheki Cele ordered the arrest of taxi driver because he was not wearing a mask, few minute late while patrolling at the beach in Durban he came across a white woman who was not wearing a mask. Guess what! that woman was not arrested he called her and tried to find out why she was not wearing a mask. Cele did not shout on her, he spoke to her nicely without attracting attention of the by-standers.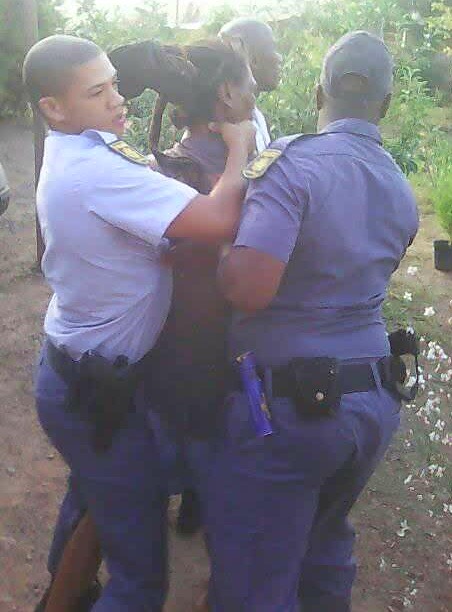 After the discussion that took less than a minute the lady was allowed to proceed were she was going. The taxi driver was in custody because of her skin color which was judged by another black person. The mentality that black people are criminals or law breakers is still existing within the police force. Another problem with them is that certain rules only applies to ordinary South Africans not elite or white people. During the funeral of Jackson Mthembu, Mpumalanga premier was seen without mask but she has never been arrested until today. There country's constitution declares that no one is above the law. The constitution is the sole authority to all citizens.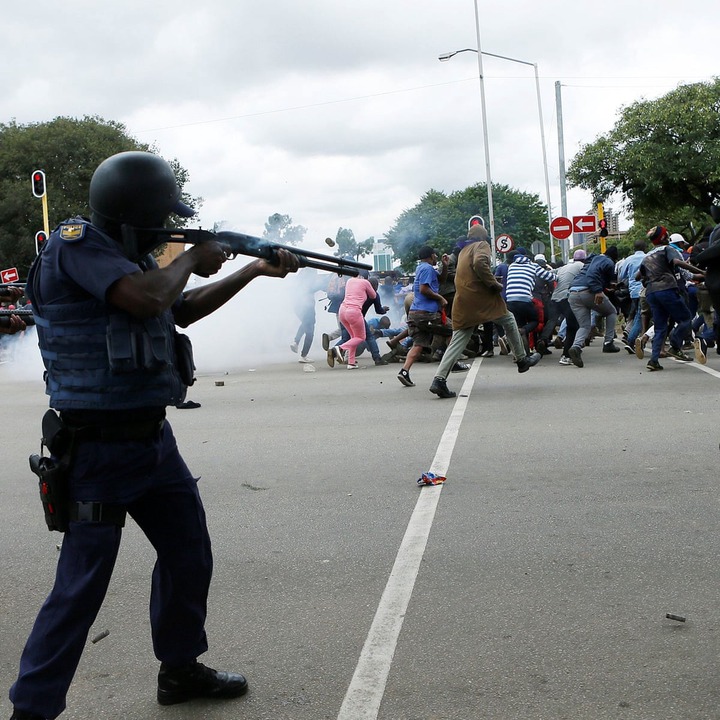 There are two incidents that made it clear there is a need for reform within police force in South Africa. It happened that SASSA cancelled temporary disability grants for above 200 beneficiaries across the country. These beneficiaries were told to go and re-apply for their grants, when they were queueing at SASSA office in Gauteng police came in numbers and used water canon against them for what ever reasons they deemed it was fit to do that. Take note that most of SASSA beneficiaries are black people, this time it was disabled black people. Because our police force is ruled by Apartheid mentality they decided to spray them with itching water. That was a stupid move irrespective of what these people have done in terms of breaking lockdown rules.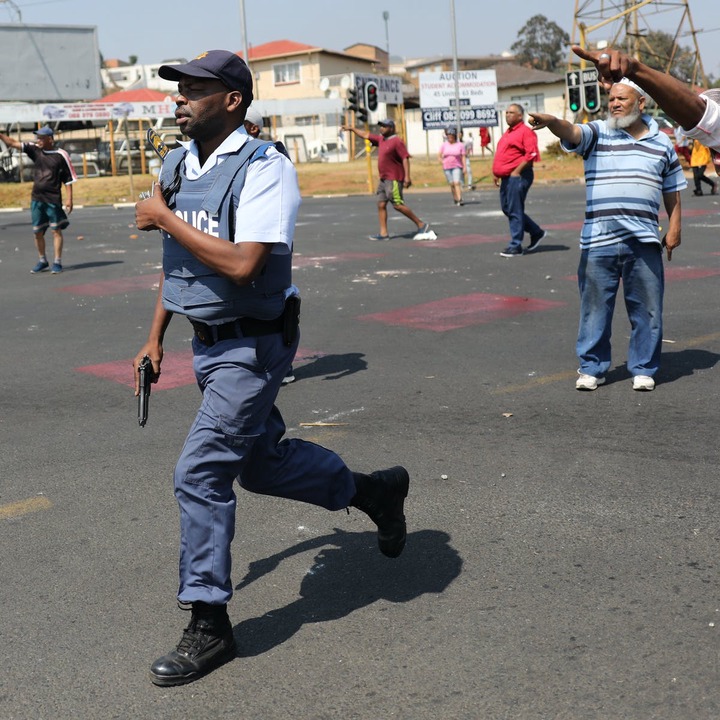 As the result of the public outcry Sizakele Mazibuko the MEC of community safety in Gauteng ordered an investigation on that incident. Right now the country is waiting for the findings of the investigation to be made public. Even if the investigations will find wrong doing on the side of Police officials, nothing will be done to them like it happened in Marikana. Another recent incident happened in Bellville in Cape Town, where the majority of protestors were white people. They were marching against mask wearing, these people were treated humanly while they were breaking the lockdown rules. None of the police who thought of arresting them or using water canon on them.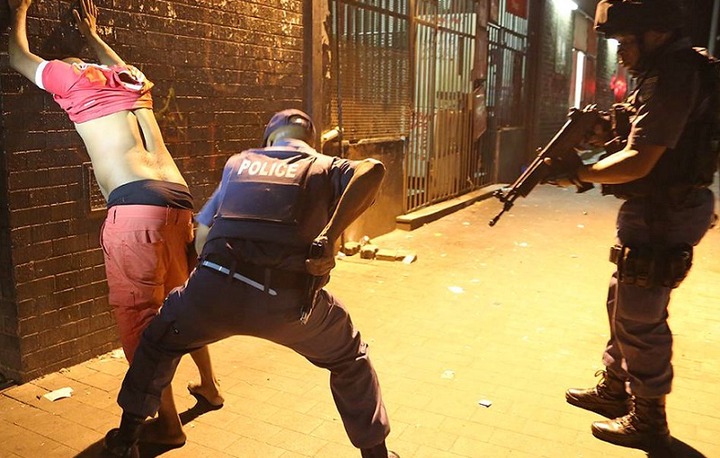 Again in Cape Town another march happened on the beach where protestors broke the lockdown law before them. They went straight to the beach without police using even minimum force on them just because there were white people. When will our police force treat people equally without being judge by the color of their skin? Why the government is not helping these police to move with time and live all the lies they were taught by white people during Apartheid era?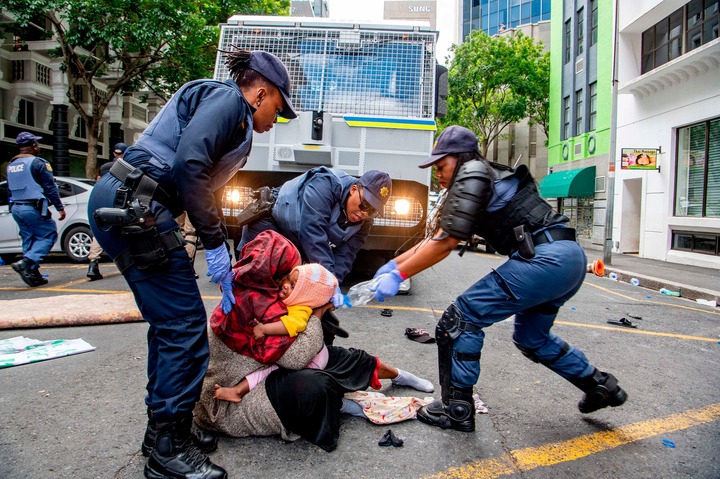 Please share, comment and like it. God bless you!
Content created and supplied by: BhejangethunaDigitalHustlers (via Opera News )