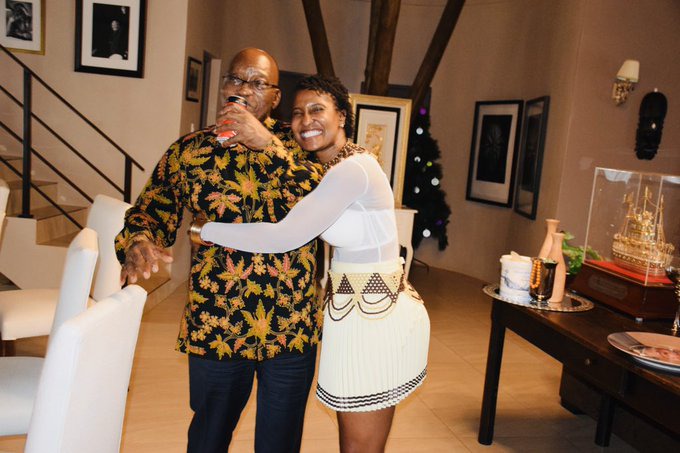 The daughter of former President Jacob Zuma, Dudu, said that law is sacrosanct. She said that the application of the law is not sacrosanct and in some areas, it has eyes to see the colour of one's skin.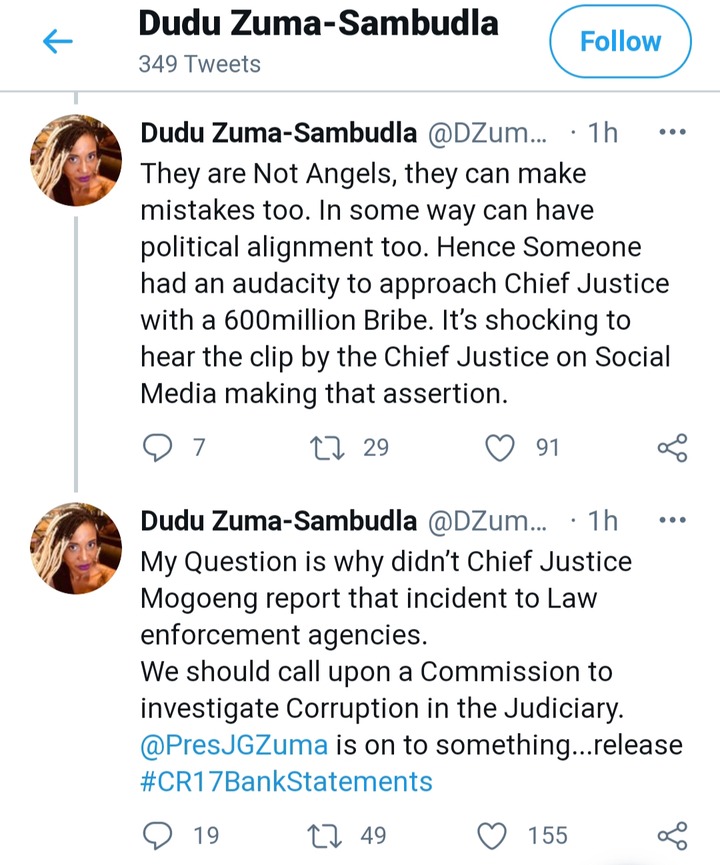 According to her the application of the law is executed by some hand picked uunties and uncles, members of the society who are human beings, who can be influenced. "They are not angels, they can make mistakes too. In some way can have political alignment too. Hence Someone had an audacity to approach Chief Justice with a R600 million bribe. It's shocking to hear the clip by the Chief Justice on Social Media making that assertion," she said.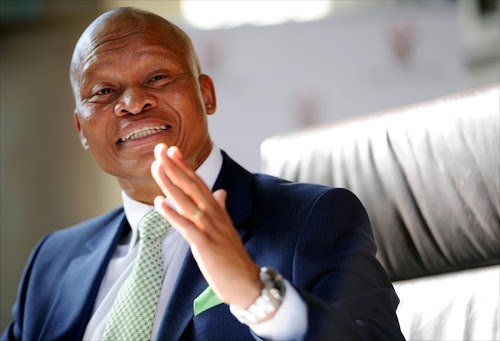 "My question is why didn't Chief Justice Mogoeng Mogoeng report that incident to Law enforcement agencies. We should call upon a Commission to investigate Corruption in the Judiciary. President Jacob Zuma is on to something. Release #CR17BankStatements," she said.
Source: https://mobile.twitter.com/DZumaSambudla/status/1363061359630557184
Content created and supplied by: News93 (via Opera News )