Ernst Roets who describes himself on Twitter as the AfriForum Head of Policy and Action tweeted on March 6, that Julius Malema will be in court on Tuesday.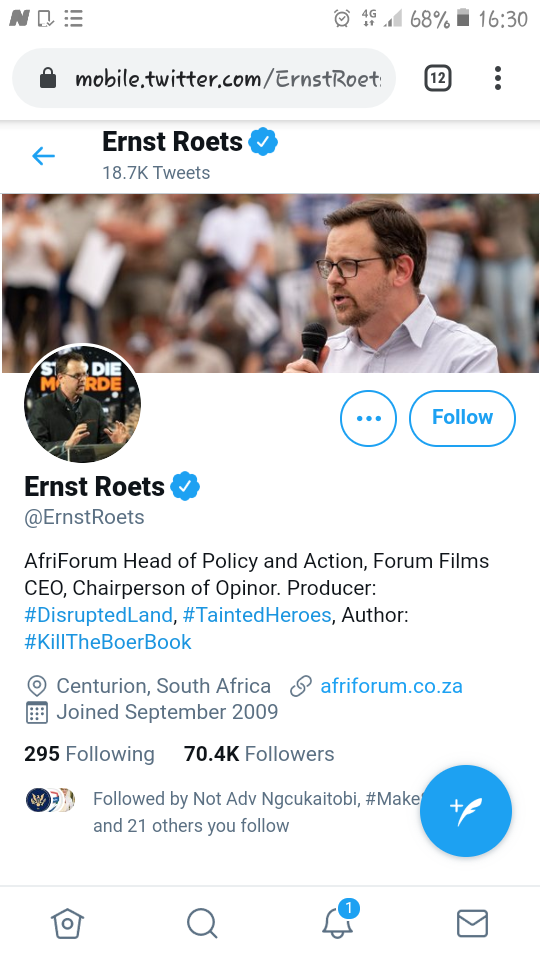 However, Ernst Roets didn't specify which assualt charges is Julius Malema going to face when he appears in Court on Tuesday. He only highlighted that Julius Malema will be in court for the assault charges that the Afriforum has filed against Julius Malema.
Enrst Roets' tweet reads as follows " We're back in court with Julius Malema on Tuesday, for the charges of assault that @afriforum filed against him."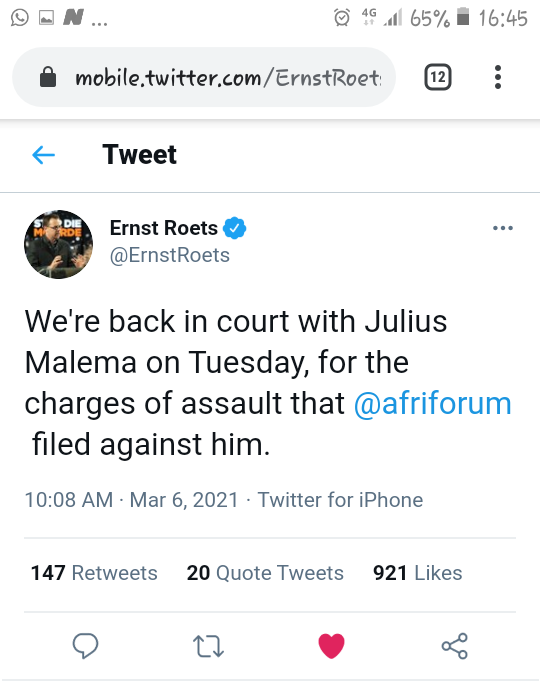 It would seem, this week the attention will now be turned on Julius Malema vs Afriforum. For the past few days, the attention of many people has been on recent tea meetings that were taking place at Nkandla homestead.
It will be interesting to see how things will unfold on Tuesday, during the court proceedings. However, in the meantime, Ernst Roets announcement on March 6, that Julius Malema will be in court on Tuesday managed to grap the attention of majority people who are on Twitter.
Many people reacted to Roets' tweet with mixed reactions. Some people seemed reacted by asking Ernst Roets more questions, in relation to what he had tweeted.
Someone reacted to Ernst Roets by asking the following question "Which assault would that be? Aren't there many assault charges against him already". And Roets didn't respond to the question.
Content created and supplied by: Mighty101 (via Opera News )