Date: 18/02/2021
Source:
https://twitter.com/morwapule/status/1362036260857077763?s=19
The health minister of South Africa has yet again found himself in hot water over a comment he made on social media. Over the past few weeks, he has been struggling with explaining himself around the issue of the expiry date of the vaccines ordered by South Africa. A lot of articles have been written about president Cyril Ramaphosa and the health minister in regard to how incompetent they were when it comes to such an important factor when it comes to vaccine procurement.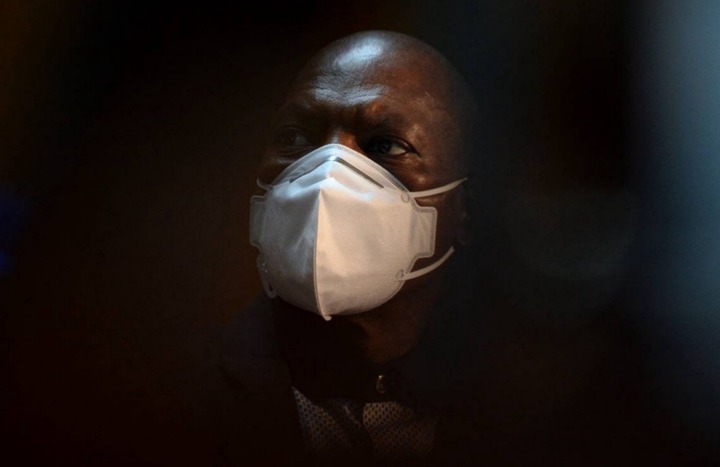 People were asking how was it at they all saw the vaccines but never checked on all the necessary information like verifying if they are all ok for distribution. This is why Dr Mkhize took to social media to try and defend this whole mistake that has happened. He chose Twitter as his main form of communication in regard to the issue of the expiring vaccines. While he was explaining he said something that made people accuse him of lying more to South Africans.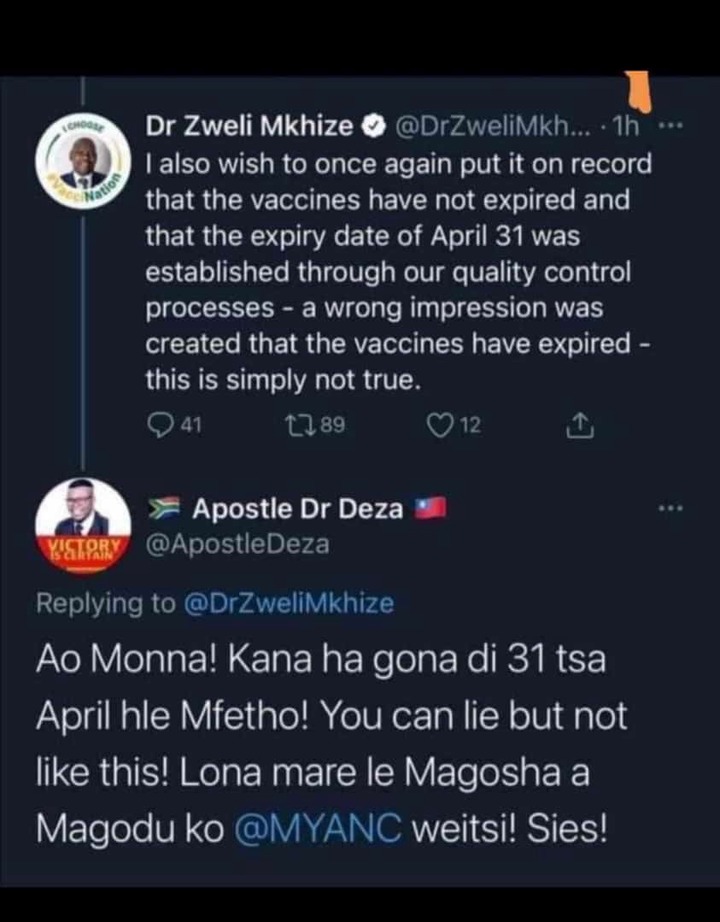 In the screenshot, it is see that the health minister was explaining the fact that the vaccine has not yet expired but will be expiring in the month of April. In the tweet, he's seen mentioning the fact that the vaccine will expire on the 31 of April 2021. People then commented on the fact that he is lying again. How can a whole minister pick a date that is non-existent? This showed further indication of his incompetence in what he does.
This whole thing is false because in the year 2021, the month of April does not have the day of the 21st. But the calendar clearly states that April is ending on the 30th day. This than many people think that the health minister is lying again about the expiry date of The vaccines. Some people came to his rescue and said that he made a mistake thinking that April was ending on the 31st instead of the 30th, but people are saying that cannot be excused.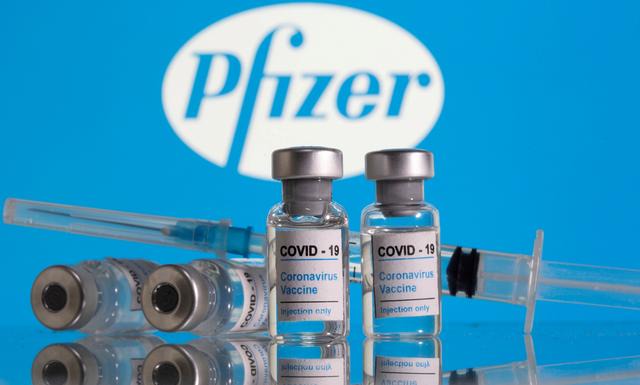 Does this tweet by the health minister prove the fact that she is incompetent in what he does or does it show that he's lying about the date of when the Vaccines will be expiring?
Leave a comment below, and please follow me for more insightful news reporting.
Content created and supplied by: Daily-Perspectives (via Opera News )