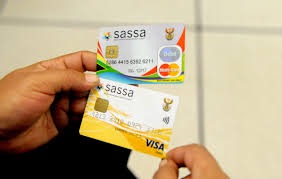 I am hereby informing all SASSA beneficiaries to spend the grant money wisely, during this time of Pandemic most of people are struggling to get Jobs and they are depending on SASSA grant. It is very much important to budget this money wisely.
Someone may ask on how I can use this grant wisely, the answer is very much simple. You must buy necessary items that you cannot live without them, below are some tips on how you can use this grant wisely;
1. Before going to the shop, please write down everything that you are going to buy and you must also indicate the cost.
2. Avoid buying expensive items when buying groceries, you must normalize to buy things that you can afford.
3. Don't buy something because someone bought it, in simple words do not buy items that is not in your budget.
4. Avoid to use this grant in something that you think you will make more money eg. Don't gamble with grant money.
5. Don't withdraw all the money, you may leave R20 in your account it will help you next month when you are in need.
Please try to follow this tips it will help you to save your life in terms of finances.
Thank you, don't forget to press follow section to get more excited information. Let's build our future together. I Love you all and thank you to all my followers.
Content created and supplied by: ProfGift (via Opera News )