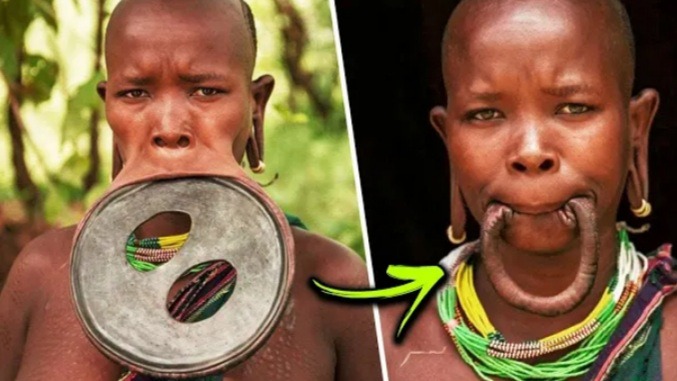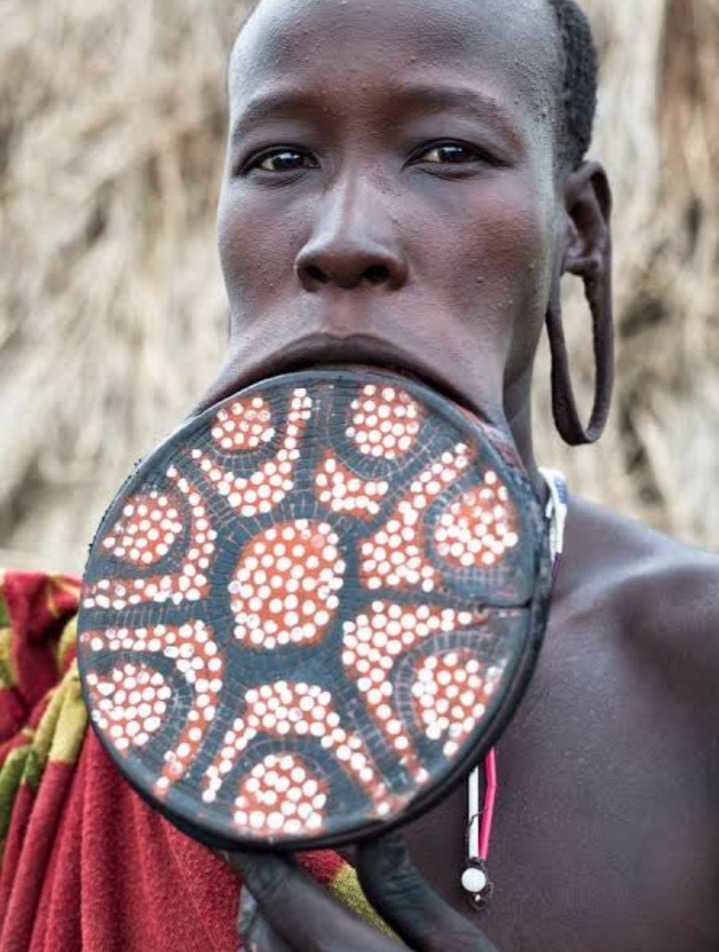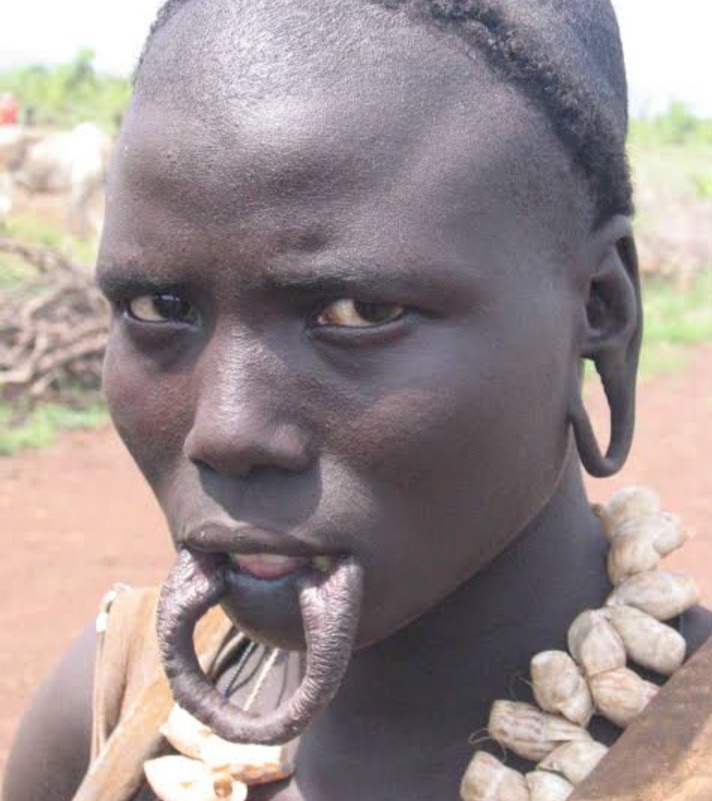 Ethiopia is a country found in Africa. Despite some part is industrialized other parts of Ethiopia are still true to their roots. There are different tribes in Ethiopia that still practice tribal Ethiopian traditions.
Beauty is defined differently from one person to the other and what one finds beautiful the other considered ugly. This is the reality. Ethiopian tribal women have their own standard of beauty and it is called lip plates. The lip plate, also known as a lip plug or lip disc, is a form of body modification. Increasingly large discs are inserted into a pierced hole in either the upper or lower lip, or both, thereby stretching it. The term labret denotes all kinds of pierced-lip ornaments, including plates and plugs. This whole process results into the ideal lip that's considered beautiful in Ethiopia.
These lip plates is common to Mursi and Surmi(Suri) women in Ethiopia. They don't only do this on their lips but also on their ears. It is usually done before a woman gets married.
Beauty is no pain no gain these days. What do you think?
comment down below your standard of beauty in your country
Source https://youtu.be/JnshlMG6eBI
Content created and supplied by: Health2.0 (via Opera News )