'WE ARE TREATED LIKE ANIMALS' 
These occupants guarantee the Communal Property Association needs to pursue them off the homestead. Photograph by Rapula Mancai. 
89 ranch inhabitants in Goo-Mokgatlha in Koffiekraal, North West have been living without water and power for longer than a year. 
They guarantee this is a route for Communal Property Association (CPA) individuals to pursue them off the ranch. 
Source: 'We are treated like animals' (dailysun.co.za)
Local area agent George Molefe (39) said they won't leave the ranch as their ancestors are covered there. 
"It's difficult to be dealt with like animals on a homestead we chipped away at for a large portion of our lives. We don't have running water and force. We don't have a clue why CPA will not assistance us," he said.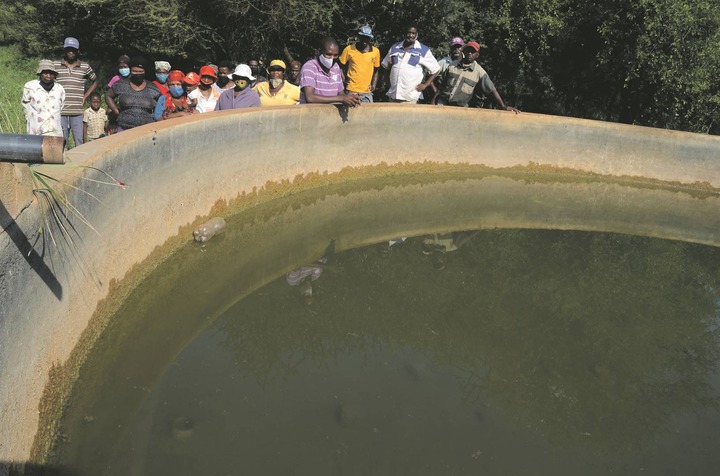 Be that as it may, CPA administrator Peter Phefo denied all claims. 
"The occupants are lying when they say the land has a place with them. 
"They initially come from Botswana. At the point when the ranch proprietor sold the land, we got land for them to live on with no water and power, however they cannot. Their purposes behind not having any desire to leave the homestead was that their elderly folks are covered on that land." said Phefo. 
Ramotshere Moiloa Municipality and Moses Kotane Municipality both denied cases of being answerable for the territory. 
Horticulture, Land Reform and Rural Development representative Frank Lesenyego said the division drew in homestead occupiers and water and power will be reestablished. He said the land is under CPA organization. 
"Upon examination by the office through directing the land rights request, it was set up that the ranch had five long haul occupiers (families) when the land was moved to the Communal Property Association. Other ranch tenants who are as of now on the homestead are illicit occupiers," said Lesenyego. 
Content created and supplied by: Kulfi (via Opera News )