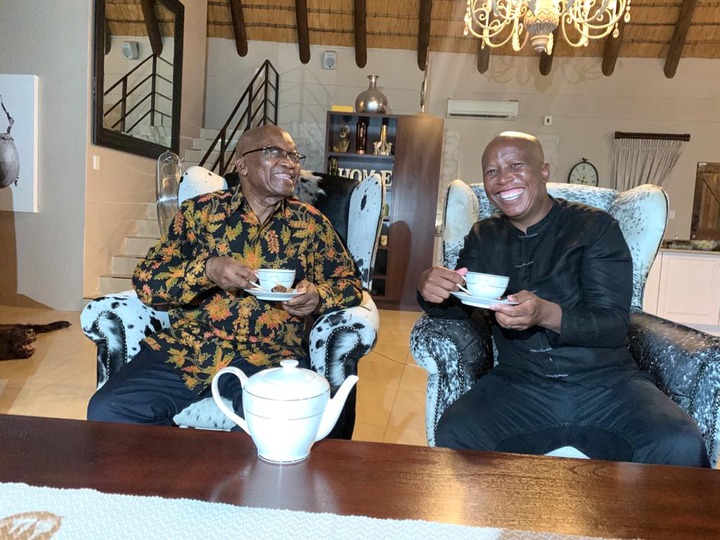 Finance minister Tito Mboweni gets taste of his own medicine after he mocked Rwanda in his Twitter rants.
Mboweni took to social media to express his frustration after Economic Freedom Fighters leader, Julius Malema had a tea meeting with former South African president Jacob Zuma at his Nkandla home.
Tito started off by describing the tea meeting as a strange political alliance emerging in South Africa.
Mboweni then further lamented that there was no social distancing and people were not wearing masks, as he disses the tea and lamb roast that Jacob Zuma prepared for his guests.
Finance minister Tito Mboweni argued that what happened in Nkandla would not happen even in Kigali, Rwanda.
"Pay back the money today. Ok. Tea and roast lamb tomorrow. Cool. No masks, no social distancing. Wow! Democratic South Africa. Would not happen in Kigali," he said.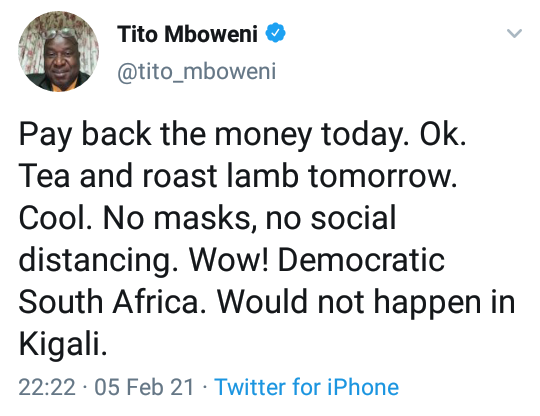 Mboweni's inclusion of Rwanda in his Twitter rants was not taken likely as he was told that even Kigali would not tolerate a finance minister who spends more time in kitchen cooking laughable meals.
"True minister, Kigali would also never tolerate a finance minister who spends more time in kitchen dramatics than in securing country country fiscus. Kagame doesn't play," he was told.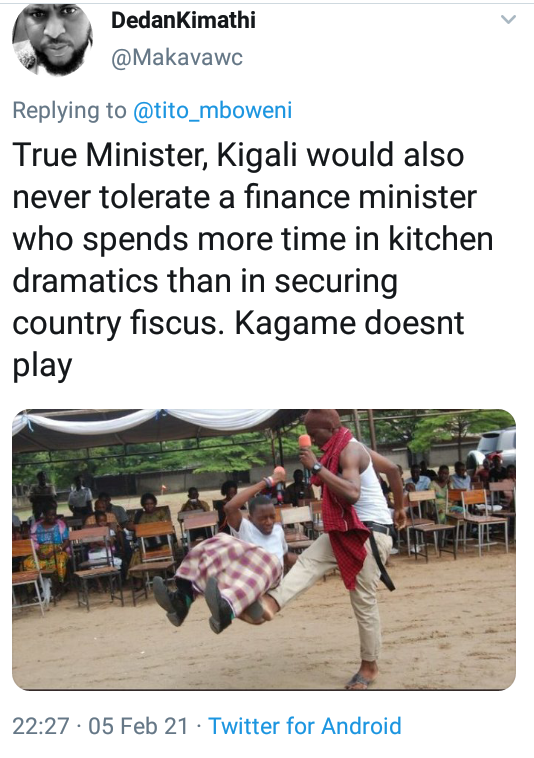 Content created and supplied by: yunahbvumbwe (via Opera News )