The issue of land in South Africa is a very highly contested issue. The history of land dispossession in South Africa is well documented. And since the dawn of democracy, one thing that has been greatly debated in South African parliament is land. The patterns of land ownership in South Africa has prompted many people to intensify this topic of land return. During the apartheid struggle, the fight centered around the return of the land. The land question has troubled many thinkers to date.
And the main issue is that, how does the government distribute the land equitably, so that everyone living in South Africa can get a piece of land. One of the pillars of the freedom charter is that " the people shall govern".
The Political discourse in South Africa, especially amongst people are now well acquainted with South African Political landscape, is centered around this issue of land. Land is one that people throughout the ages have been fighting to get a share ownership of.
One person who has weighed on this land question, is a lady who goes by the name of Kim Keller on Twitter. Heller is widely amongst people who are on Twitter, because she always uses her Twitter account to post tweets that many people consider them to be thought provoking tweets.
And Kim Heller, has yet again posted a tweet that has managed to capture the attention of majority of South African people who are on Twitter.
Kim Heller posited the following on her official Twitter account "Land return does not need the consent of whites - the fact that black South Africans allow us to even discuss this issue is a sign of their humanity not ours. As whites we have shown NO remorse for land theft - Perhaps we have no moral compass"
Below is the screenshot of Heller's tweet: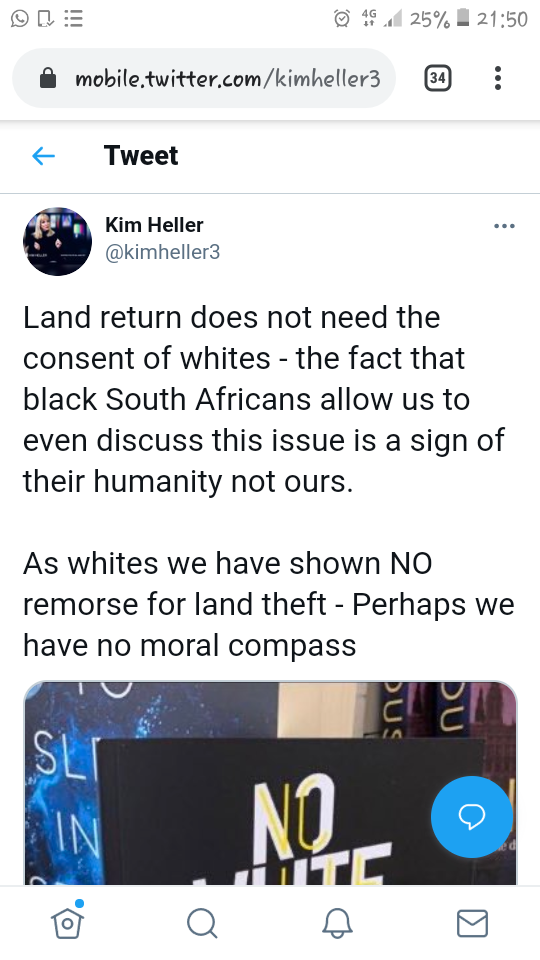 The picture below of Kim Heller was taken from her Twitter account: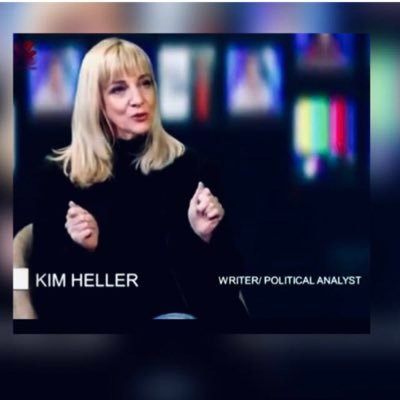 Here is the link to the Kim Heller's tweet:
https://mobile.twitter.com/kimheller3/status/1363932634674585604
Content created and supplied by: Mighty101 (via Opera News )