Twitter has been buzzing after Malema asked to join Jacob Zuma for a cup of tea .Jacob Zuma saw the request on twitter and invited the EFF leader to his Nkandla home in KZN where he says he spent most of the time .
The request comes after Jacob Zuma has recently been under fire and many people asking him to appear before the Zondo Commission .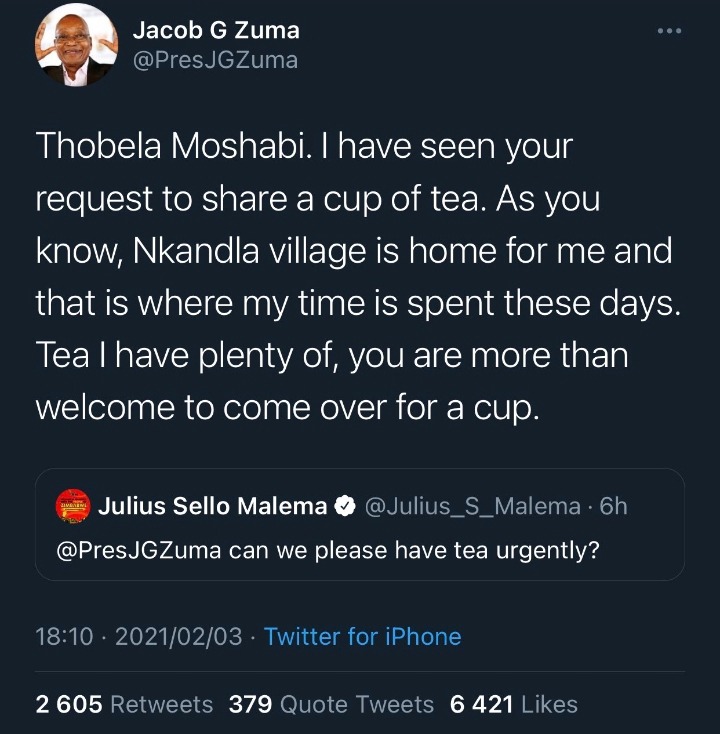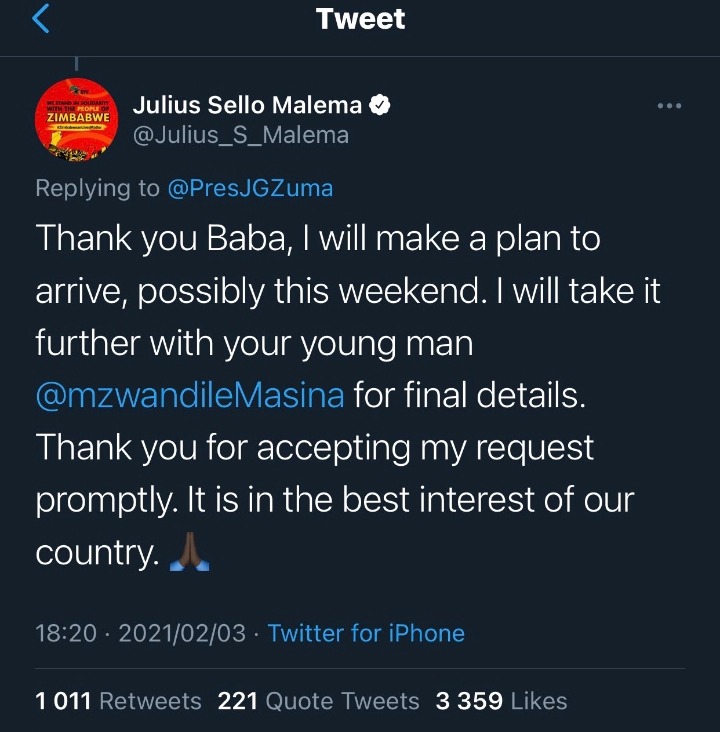 Leader of the DA Musi Maimane saw the request of Malema and responded with a meme that Julius Malema must have seen as Disrespecting that is when he he told him to get off .Malema literally insulted the leader of the DA .See what he said below.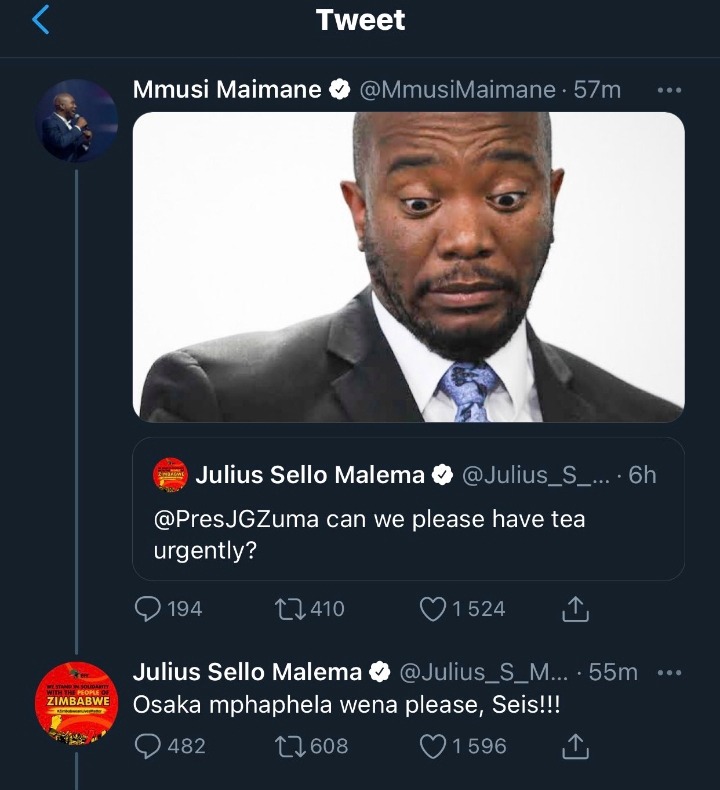 Musi Maimane decided not to respond to the reply of Malema as he knew this could start even a bigger argument .
Thank you for reading today's article make sure to like comment and follow for more articles from me.
Content created and supplied by: Mzansi_Entertainment_News (via Opera News )