Written by Sphe J Hadebe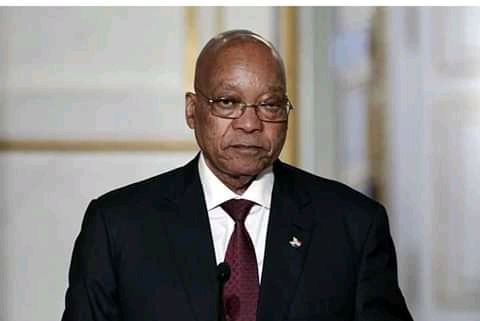 STATE Capture Commission Chairperson, Deputy Chief Justice Raymond Zondo, today approached Constitutional court to request an arrest to be made against the former President.
Judge Raymond Zondo has instructed the legal team at the Commission of Inquiry into State Capture to bring contempt of court charges against former president Jacob Zuma in the Constitutional Court after he failed to appear before the inquiry despite being summonsed. 
However, there are reasons why we will never see Zuma being arrested, instead a trial can be opened and it will drag for way long with no closure of which it will cost the ruling party a lot.
Zuma has lot of supporters and his arrest will cost ANC voters of which it will result in the ANC to lose elections and eventually lose the ruling power.
The truth will also come out about lot of injustices within the ANC that Zuma knows and had promised to expose all the secrets in the ruling party. If he can be arrested, a lot of ANC members would be exposed.
The looting of R500 billions of the money meant for Covid 19 relief funds will also have to be questioned and Zuma allys will fight for it to happen. It is a well known fact that Ramaphosa's ally's are implicated in this corruption especially his speaker, Khusela Diko, whose husband is involved in the Covid 19 PPE schemes.
A lot of things would go wrong as it will mark the end of the ANC in ruling.
This is happening with ANC Secretary General, Ace Magashule, who is still in office despite having a trial. It is also the same case with Zandile Gumede, the former Ethekwini Mayor, who was promoted to the legislature. Despite her having an ongoing case, but she was reinstated at the legislature.
Such people who are having lot of followers and are powerful, would be difficult to be arrested as the ANC would be affected.
Content created and supplied by: Mzansicelebritynews (via Opera News )