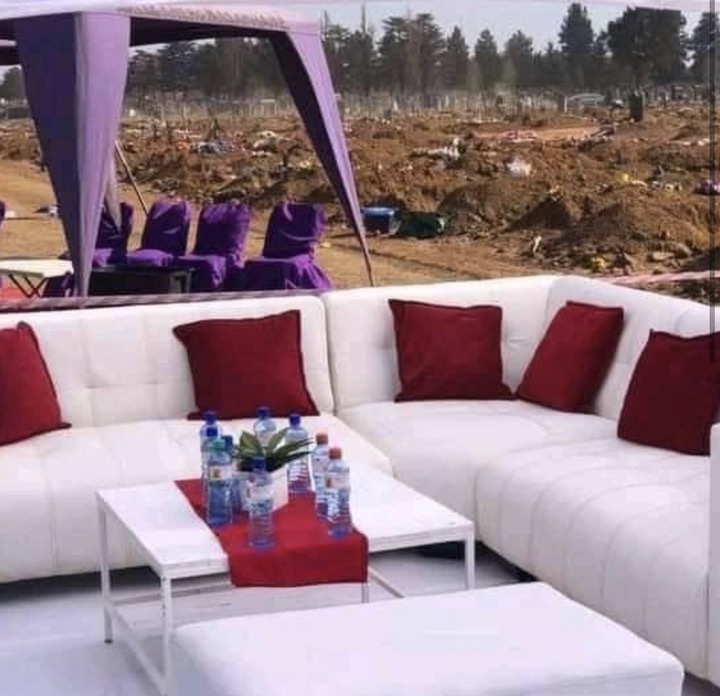 Whether you're poor or rich, we are all equal in death. Some things appear outrageous at funerals. There is a picture trending about a decorated sitting at a funeral. We normally see funeral parlor chairs with seat covers, however this one gives comfortable couches with a coffee table so you can cry in style and comfortably.
You do not need to worry about falling on the ground while crying, you can simply just slide through the soft couch and moarn in style. The question is, is it necessary? A funeral is supposed to be about paying respect for the deceased and honoring their legacy. Well.. We are from different walks of life to some this will be a waste of money and resources.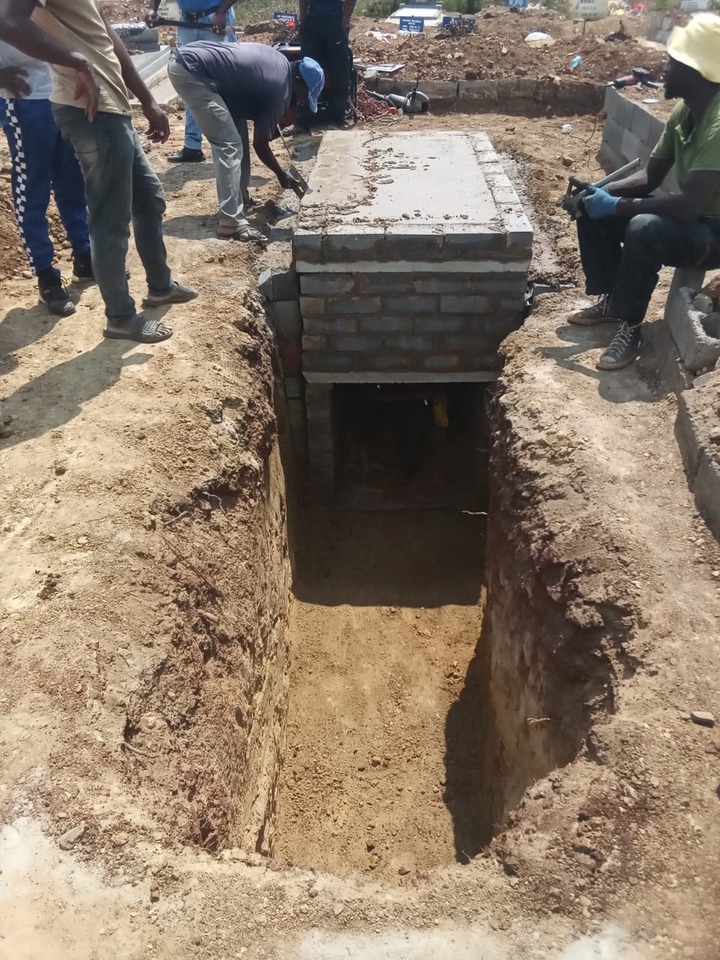 Ashes to ashes, dust to dust. Some families cannot stand the idea of imaging their deceased loved one decomposing to dust, they make sure they build a mini house for the dead to make sure they lie comfortably underground for many years. Is it necessary? I don't know. Let us know through the comments section.
Content created and supplied by: KingBeezus (via Opera News )