Advice5 For Onyendu Nnamdi Kanu                                         
Something very fishy and extremely dangerous is going on
That Nigeria is currently at war there's no doubt. Daily, scores of people are massacred, villages sacked and arsoned, women raped, farms destroyed on a large scale, and individuals and sometimes whole communities or schools -- staffers and students – kidnapped, en masse. Nowhere is safe, and fear is pervasive.
Although the Police and the Military frequently complain of experiencing great difficulty in apprehending and arresting the insurgents who perpetrate these atrocities, meetings of top government officials and members of the Northern establishment with them to discuss and pay ransom are held regularly and with a businesslike ease all over the North. A prominent Islamic cleric even meets with them at will, and so do government negotiators for ransom payments, but, strangely, neither the Military nor the Police can find them'.
The South's and Middle-Belt's response
In the face of all this, Southern and Middle-Belt (SMB) public intellectuals and elite are busy slavishly pleading for restructuring and holding meetings and conferences to discuss ways of, as they say, making Nigeria work. While the enemy has hatched a grand strategy for overrunning and turning the country into a unified Islamic Caliphate, and is now methodically implementing it, with Buhari presumably overseeing the execution of the grand strategy, SMB public intellectuals and elite, ever so naïve or downright stupid, are parleying, holding talk shops, too often talking only with and to themselves. What stupidity!
The war is on. It doesn't have to be formally declared as one, and hasn't been – a stratagem that makes it all the more effective, since it lulls the SMB into a false sense of security and slumber. The aggressor is known to anyone with enough insight. It's the Northern political and religious establishment, led by the ruling Fulani elite under the overall direction and supervision of Buhari. Their earmarked territories for conquest are of course the whole of the Middle-Belt and the South.
The response of the Igbo
The Igbo response, given the post-1966 history of the Igbo in Nigeria, is understandably about the question of its self-determination.
Over 80% of the wealth of the Igbo lies outside of Igboland. Almost landlocked and tiny in terms of landmass, the Igbo, more than any other ethnic nationality in Nigeria, view the entire country as their investment territory, and have accordingly massively invested all over the country, outside their homeland. No other ethnic nationality comes close to the Igbo in investment outside its native homeland.
Although the average Igbo is gainfully self-employed in trade or some other business, which is hardly the case for other ethnic groups, and income inequality is very low in Igboland compared to other ethnic regions in Nigeria, and even in all of Africa, the bulk of the Igbo wealth belongs to the political and business elite. An elite, by definition, is a minority, but a minority with preponderant influence and power.
So, the average Igbo is a little uncertain as to whether he wants Igboexit. Although his heart is and will always point to Igboexit (Biafra, however defined), his head isn't quite in agreement with his heart. But when push comes to shove, this class, the average Igbo, will opt for Biafra. For the purpose of this piece, I'll in the rest of it refer to this class as the trader class.
The Igbo elite feel the most vulnerable. In the event that Nigeria broke up chaotically, say through war, they'd have the most to lose. For sure, the political elite would lose their plum sinecures and the associated privileges, including influence, and possibly their substantial, but mostly corruptly realized, investments. This class therefore is anti-Biafra. What about the business elite? These are the true Igbo moneybags. And, in all of Nigeria and the rest of Africa, no ethnic nationality has more of them than do the Igbo. Their heart is firmly with Biafra, but their head is violently opposed to it. But if there was to be a secessionist war, and the chips came down, this class would opt for Biafra. Even the political elite would be compelled to support Biafra if a secessionist war broke out, but would oppose any democratic initiative, say a referendum, in favor of Igbo self-determination, not out of love for Nigeria, for no Nigerian loves Nigeria, but on account of their own self-interest.
But there's another class. A product of Nigeria's failure as a country and its marginalization of the Igbo, the class is made up of the unemployed or under-employed graduate, the semi-literates, the artisans, the survivalist street traders, and the broad masses of a large and growing under-class. These are diehard Biafrans. They've zero stake in the Nigeria Project, and would be quite happy to see Nigeria go up in flames. They hate even the very idea of Nigeria with a passionate and are prepared to die for Biafra, and hundreds of them already have. They make up the bulk and backbone of IPOB and are fanatical followers of Mazi Nnamdi Kanu, their charismatic, if coarse, leader. For the purpose of this opinion piece, I'll label them the IPOB class.
In sum then, there're four classes among the Igbo that are factors in the Igbo self-determination equation: the political elite, the business elite, the trader class, and the IPOB men – each with a different attitude and view of Biafra.
So, at least on the face of it, the Igbo seem divided on the Biafran or Igbo question. But any conclusion based on this surface picture could be wrong.
There're salient, but not so obvious, points to take account of. The business and political elite classes are, of course, tiny in terms of numbers. Moreover, they aren't meaningfully organized, except in so far as Ohanaeze provides a clearing house for them. But Ohanaeze has never, even in the best of times, been a force to reckon with. It has now been further weakened by the election of Prof Obiozor as its President-General.
Prof Obiozor isn't a leader.
So, in the Igbo equation one can discount Ohanaeze along with Obiozor. To discount Ohanaeze is to discount the business elite, since this class is, without Ohanaeze, not organized. Nor is the class of the political elite organized. Its members merely pursue their personal political and pecuniary interests – as individuals, no more no less, and will not hesitate to fight one another, if expedient. And they only make public pronouncements with an eye on the next election. 
Moreover, the political and business elite classes believe in nothing but office and money. They hold no ideological positions, and are driven only by expedience. And in terms of numbers, they count only marginally.
The trader class, although at heart a Biafran, is preoccupied by the daily struggle of its members to "make it" as every Igboman is expected to, failing which he suffers the disdain of all, especially his kit and kin. Even so, many of them already support and finance IPOB, especially those of them in the diaspora. And, in the event of a secessionist war the trader class will unreservedly opt for Biafra.
In all this, a very important fact to consider is that none of these classes are organized, committed to any ideological position, or vocal, except the IPOB men. And in terms of numbers, I think the trader class and the IPOB men are the largest classes. But in the unlikely event of a referendum, agreed to by the Nigerian government,t which guaranteed the security of Igbo investments outside of Igboland, my guess is that well over 80% of the Igbo would vote for Igboexit or Biafra.
But we're in Africa, a continent with no record in modern times of resolving any irksome but important issues peacefully, so we must assume that the right of self-determination of any ethnic nationality in Nigeria, especially the Igbo, can only be realized through extreme violence, that's war. With this in mind I present the following section in which I assess the chances of success of a minority group such as the IPOB men being able to override the inclination of the larger non-IPOB Igbo group and possibly defeat Nigeria in a secessionist war for Igbo self-determination. By referring to IPOB men as a minority group I mean that the other classes together as a group are probably much larger than the IPOB men.
Victory belongs to a well-organized, vocal, disciplined, and ruthless minority
People make too much of the need for "a group or organization to speak on behalf of its wider community" in order to be effective at carrying the latter along. This view although widespread is usually wrong. 
Concerning IPOB, many a public commentator or analyst has suggested that IPOB is not only a minority group but that it doesn't speak for the wider Igbo nation. This may or may not be true, and only a referendum can definitively determine where the truth lies. But in our circumstances that's a moot point, since the Nigerian government is most unlikely to provide any democratic mechanism to facilitate the pursuit of any self-determination objective by any of the country's ethnic nationalities, much less for the Igbo. If however they did, there's little doubt, as I've argued above, that the vast majority of the Igbo, regardless of their present attitude toward self-determination, would opt for separatism.
The Bolsheviks of Russia, although initially the minority party, defeated the Mensheviks and the Social Democratic party of Mr Kerensky to impose communism on the whole country, mainly because they were much more ideologically committed, disciplined, vocal, and ruthless than the other groups. Hilter's party was a very small minority party in Germany, but Hilter managed to convert most of Germany to his ideology, not without much intimidation of the less vocal and far less ruthless majority. The Puritans were a tiny group in England, but Cromwell managed to seize power and behead Charles – thanks largely to the extremely high levels of the discipline and religious conviction of the average Puritan.
I could go on and on. But I guess my point has been made: the vocal, determined, disciplined, ideologically highly committed, and ruthless minority party or group will always win against a mostly silent majority group that isn't committed to anything. This is the lesson of history.
Presently among the Igbos, the non-IPOB majority, on the one hand, is essentially silent on the question of Biafra. The elite among them only announce their lack of support for Biafra, not out of any real ideological conviction, but to fly the Igbo President electability kite. To all intents and purposes therefore they're neither agitating against nor for Biafra.
On the other hand, IPOB, small it might be in relation to all the other classes or groups combined in Igboland and in the Igbo diaspora, is a grassroot movement, highly structured and well-organized, very disciplined, highly loyal to its leader and fanatical in their support of him, bitterly hateful of Nigeria, highly committed to actualizing Biafra and prepared to pay the necessary price, including laying down their lives, as more than a thousand of them have already done in the hands of a ruthless, gangster Nigerian government. The only necessary success factor or attribute they seem to presently lack is utter ruthlessness in dealing with their enemies and the means to give effect to it.
So, when people allude to IPOB being small and not speaking the minds of the majority of the Igbos as the group's weakness, they show themselves poor students of political history. So long as the Igbo 'majority' isn't committed to anything – and it isn't, isn't organized, and isn't ruthless, and is mostly silent, as it is, IPOB will always win against it. At the end of the day, the fate of the Igbo will be determined by IPOB, not the Igbo silent 'majority', however vast it might be.
Even so, to fully actualize IPOB's enormous and terrifying potential, and put it in a position to deploy all their success factors and attributes to a most telling effect, they need, I believe, to consider the pieces of advice I set forth before them in the following and concluding section to this opinion piece.
Advice to Mazi Onyendu Nnamdi Kanu
First, adopt a collegiate leadership style and renounce such titles as "supreme leader" and "great leader". They smack of a totalitarian, despotic approach to leadership on your part; and our people, NdiIgbo, especially the more educated ones, more than perhaps any people on earth are averse to totalitarianism, despotism, or autocratic leadership. Such titles could have the effect of alienating great minds who could greatly strengthen your leadership and make it top-notch. Ojukwu's predilection for despotism alienated some of Biafra's greatest minds even within the Biafran military, denying him any ideas and contributions that could have come from them. But Ojukwu was only in his mid-30s then and so could be forgiven.
Second, settle it firmly in your mind that there's no democratic or peaceful route to Biafra, and prepare accordingly.  
Third, count the full cost of the struggle. In particular, come to terms with the fact that blood, much blood, will be shed by your followers, and press this upon each and every one of them. Let it sink deep into their psyche and yours as well that you're all marked men, and that membership of IPOB is about suffering, about sacrifice, is about blood and tears, with no material reward.
Fourth, avoid Ojukwu's mistakes. This means that you must:
1)     Refrain from boasting and making empty threats;
2) Never ever fight a war, nor seek to provoke one, without making more than adequate preparations, which preparations must be done in utter secrecy.
3) I've already touched upon this point, but given its utmost importance it can bear repetition here: Avoid being a sole leader. You must have a collegiate leadership which debates any proposed initiatives, including those that you propose, which you only action if approved by your collegiate leadership.
4) Refrain from insulting people, especially influential people, who disagree with, or even insult, you. Find a way to disagree agreeably.
5) Limit your Biafra, if possible, to only the land of all Igbo-speaking people, regardless of the State in which they now find themselves, but stress that interested ethnic neighbors may only be part of an expanded territory, which expanded territory would be known for now as Great Biafra, if a referendum on the matter in their areas returns a 'Yes' majority. This is to avoid accusations of Igbo domination by Eastern minorities.
6) Publish a high-level Constitution and inter-governmental structure of Great Biafra, as well as its map, which map must clearly show the land of all Igbo-speaking people named AlaIgbo Republic and the land of ethnic neighbors who'd join in upon a successful referendum. The Constitution must be confederal and clearly provide for total resource control by each 'confederating' unit, the exit of any ethnic nationality or group of ethnic nationalities that might want to opt out for whatever reason, and a rotatory Confederate Presidency, with the 'confederating' units taking turns to produce the President whose term may not exceed a single period of three years. To allay fears of Igbo domination, the Constitution should bar the Igbo of the present South-East from producing the President of the Confederation for a hundred-year period and from producing the Head of Government (a Prime Minister) of the AlaIgbo Republic for a period of fifty years. Within the AlaIgbo Republic, Anioma of the present Delta State would become a State and include Onitsha excised from the present Anambra State. Also, within the AlaIgbo Republic all the Igbo-speaking areas in the present Rivers State, except Ndoki, Opobo, and Bonny, would become a State, which State would specifically include Ikwerre, Etche, Omoku, Ogba, Abua, Ndoni, Ekpehia, Ogbakiri, and Port Harcourt. Ndoki (all Ndokis presently in Rivers, Abia, and Akwa Ibom States), Opobo, and Bonny would constitute the Igbani-Ndoki kingdom, recognized in the Constitution as a special status area and a free economic zone that enjoys a level of autonomy much higher than that of a State. The Confederal Constitution must provide for an essentially reserve Military and expressly bar Igbos of the present South-East from being its Supreme Commander for a period of fifty years. The 'confederating' units, the Republic of AlaIgbo being one of them, will each be designated as a Republic and Constitutionally empowered to fully function as such, even to the point of exercising an external diplomatic function and full autonomy in the management of its economy.
7) During the struggle for self-determination, take alliance building extremely seriously, especially with the Yoruba, Igbo-speaking people of Rivers and Delta States, and the Christian Middle-Belt, as well as Ambazonia of present day francophone Cameroon.
8) Define and isolate the enemy, and begin a propaganda program aimed at achieving this, which propaganda must portray the Hausa as friends of the Biafran peoples but victims of the Fulani and encourage them to throw off the Fulani yoke.
Fifth, find a way to make every ordinary Igbo person to contribute financially toward your liberation effort.
Sixth, find a way of intimidating the Igbo elite into withdrawing their support from the enemy, and be utterly ruthless in this regard, borrowing a leaf from Mossad.
Seventh, order all Nigeria-based members of IPOB to register to vote during elections, but to only vote for candidates known to IPOB leadership as sympathizers of the Igbo and Biafra cause as championed by IPOB under your leadership. In practice, this would mean that every IPOB member will vote mandatorily but only as directed by you. You'll therefore have to make voting at Nigeria's elections during the struggle period compulsory for every IPOB member.
Eight, find a secret base outside the country, preferably one in which the State is weak, say the Congo, in which to conduct your training and from which to plan your operations.
Ninth, when fully ready to conduct hostilities, and at a time of your own choosing, provoke or lure the government of Nigeria into starting a war against any part of Igboland.
Tenth, and finally, hire highly reputable public relations, lobbying, and law firms to work on enhancing IPOB's image, creating international awareness of the plight of the Igbo and its minority neighbors, building international support, including especially diplomatic support for the Igbo and wider Biafran cause, bringing to the knowledge and awareness of the international community any violations of rights of IPOB activists by the Nigerian government, and the prosecution at the ICC of government functionaries responsible for such violations.  
Goodluck to you, Mazi Onyendu Nnamdi Kanu.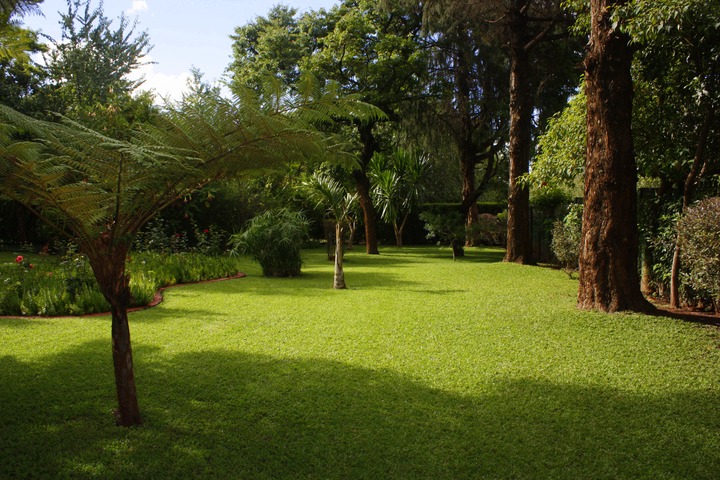 Content created and supplied by: EnyinnaNkemAbonta-01 (via Opera News )