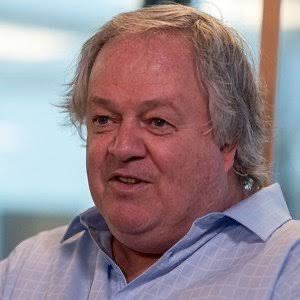 Economic Freedom Fighters Commissar Mbuyiseni Ndlozi has dropped a bombshell about the eNCA founder, director and owner, Johnny Copelyn.
Mbuyiseni Ndlozi revealed that the eNCA founder was one of the "tycoons" who were involved in Cyril Ramaphosa's 2019 campaign.
"The eNCA founder, director and owner Johnny Copelyn is one of the white tycoons who purchased ANC for Ramaphosa. This informs eNCA's arrogance!
They even campaigned for his 2019 elections; they own him. Ramaphosa is a white president like De Klerk! Racists have never been proudier," he said.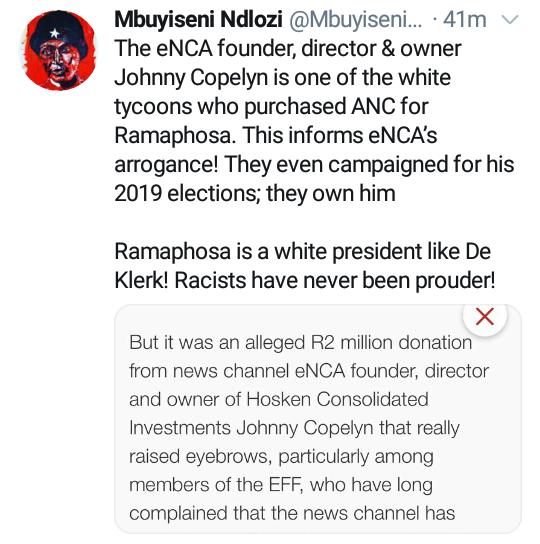 It is alleged that R2 million donation was made to Ramaphosa's 2019 election campaign from the eNCA founder, director and owner of Hosken Consolidated Investments, Johnny Copelyn and this also allegedly raised eyebrows among EFF members who have long accused the news channel of being biased towards "white monolopy capital."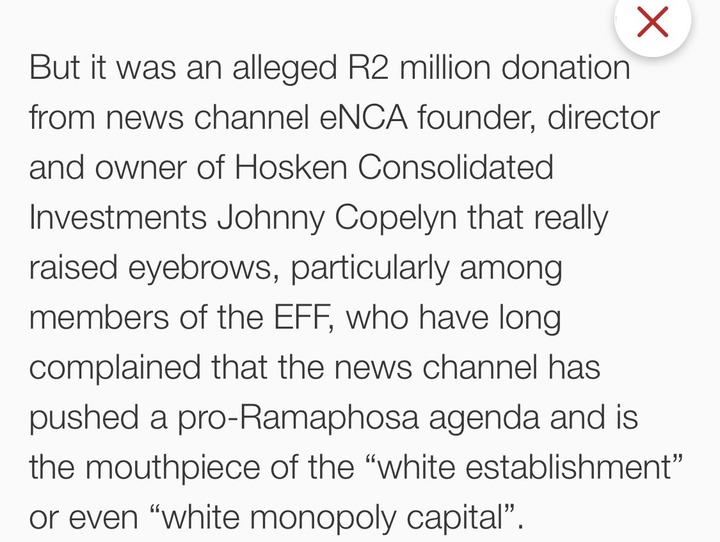 Mbuyiseni Ndlozi's exposè came after a black leader, Nqabayomzi Kwankwa who is the deputy president of United Democratic Movement faced racism live on television from eNCA reporter Lindsay Dentlinger.
Lindsay Dentlinger interviewed Freedom Front Plus leader Pieter Groenewald without his mask on, but when it was Nqabayomzi Kwankwa's turn to react to Tito Mboweni's #BudgetSpeech2021, he was ordered to put on the mask that he was about to take out after seeing Groenewald being interviewed without a mask.
This incident happened live on television and it attracted a lot of criticism from the public.
Bantu Holomisa the leader of UDM said the statement issued by eNCA concerning the matter was not sincere and it was full of excuses as they noted that the reporter was under pressure and that she has interviewed high profile politicians in her many years of experience, hence the mask incident was not racially motivated.
Holomisa took the matter up with the BCCSA.
Ndlozi argues that eNCA journalist Lindsay Dentlinger discriminates against blacks regardless of the statement issued by eNCA that she is experienced and didn't intent it.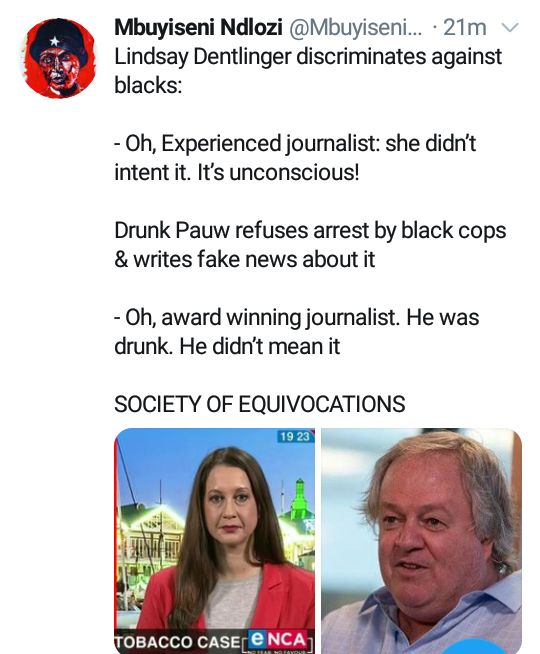 Content created and supplied by: yunahbvumbwe (via Opera News )