It started as a potholes in most countries roads where people cried a lot about them more especially in African countries.
In South Africa many people who experience hard life due to potholes are people outside metros. This is because people who are residing within metros their municipality are active and always read to maintain the roads infrastructures.
But this is not the case in rural areas. People in rural areas have been complaining about potholes for while and the maintenance by municipalities it's not for high quality.
Now South African provinces have been experiencing heavy rains which swiped away some infrastructures and tested quality of that.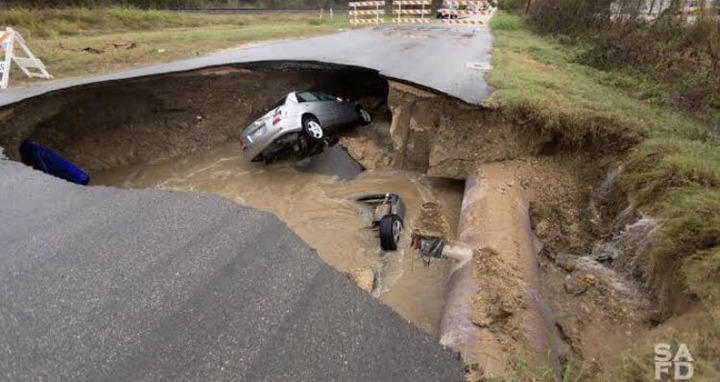 South Africans have witnessed so many sinkholes around all provinces were some cars even fell in.
Sink holes are more dangerous than potholes. Yes both are dangerous but chances of survival are less on sinkholes. Government must start changing its way of maintaining infrastructures so that this can be avoided.
Content created and supplied by: Mukona94 (via Opera News )