Jacob Zuma supporters have committed themselves to defend their leader against the authorities, they have gathered outside Jacob Zuma's homestead in Nkandla in KwaZulu Natal Province. They were heard singing and chanting songs for Zuma, and one of the highlighted songs is the one that says "ungayithinti imamba!" which means do not provoke the mamba). Zuma supporters were heard singing for him as they gathered outside his home as they vowed to protect him from any arrest.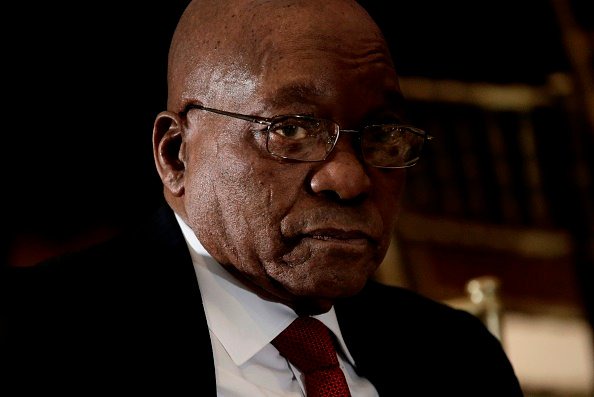 One of Jacob Zuma's children, Duduzile Zuma shared a video of her Fathers supporters on her twitter as they were heard singing this song "wathinta imamba uzobona amabele enyoka" which means dare provoke the mamba and there will be harsh consequences. Jacob Zuma's supporters have vowed to stand for him and with him even under such circumstances as the former head of state has violated the constitutional court orders that he ought to appear before the Zondo commission.
The former president defied the court orders as he refused to appear before the State Capture Commission of Inquiry. This may be a scene that has never been seen before in a democratic and constitutional South Africa whereby people will defend someone who has defied the orders that came from the highest court in the land. Jacob Zuma's supporters have volunteered to be on watch and on guard at their leaders homestead from early this week as he didn't make an appearance before the Zondo Commission of Inquiry.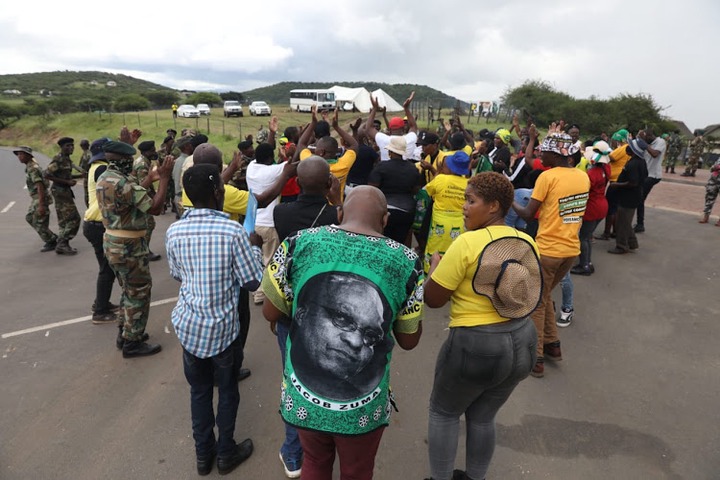 Among Jacob Zuma's supporters as seen in the picture, it is people who are wearing the apparel of the African National Congress, as well as the members of the Umkhonto Wesizwe Military Veterans Association (MKVA) members who publicly vowed to defend their comrade in arms. The MKVA members did not make it a secret that they will fight for and defend the former president Jacob Zuma.
Duduzile has not been silent about the recent developments of her fathers arrest as she has made a comment about the potential arrest of her father, she gave a daring warning to those who may come in an attempt to arrest her father. She said on her social media account, (as translated in English from Zulu) "we are not afraid of cowards, we are not afraid of Boers, we are waiting, the gate is open. I'm with you."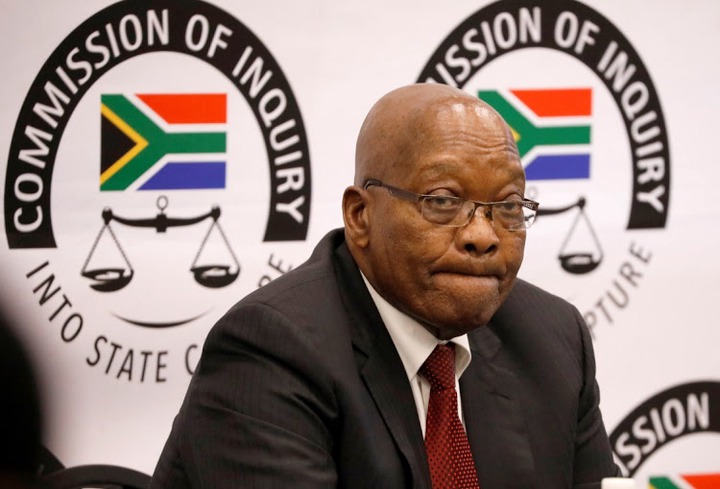 Before the 15th of February came, many were anticipating to know what will be the outcome in the commission? Will the former president make an appearance or he will stay at home as he dared to do so as he previously stated? Days before the commission, Jacob Zuma indicated that he does not fear gong to prison should his decision to breach the constitutional court's ruling be considered as a violation of SA law.
(Source: Sowetan, @DZumaSambudla)
Content created and supplied by: Sandile_Mlangeni (via Opera News )