Congrats TO THE NEWLY APPOINTED STATION COMMANDERS 
Source:  CONGRATULATIONS TO THE NEWLY APPOINTED STATION COMMANDERS | Sekororo News
Recently designated Station Commanders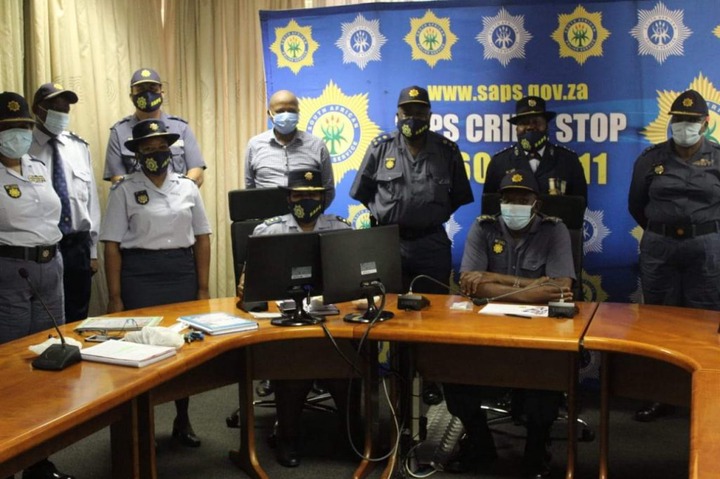 The introduction of new leaders was held today, on 10 February 2021 at the Provincial meeting room in Polokwane where the Provincial Commissioner, Lieutenant General Nneke Ledwaba presented positions to seven representatives who have demonstrated their devotion and unwaveringness in the association and are accordingly estrusted to head the individual police headquarters and serve networks with honor and pride. 
The administration complimented and urged them to work much harder and regard the local area and their kindred associates. 
The seven recently officeholders are as per the following: 
*Station Commander of Giyani: Brigadier C.K.S Serakwana 
*Station Commander of Letsitele: Colonel M.P Mkansi 
*Station Commander of Nebo: Colonel K.S Manasoe 
*Station Commander of Senwabarwana: Colonel M.B Mongalo 
*Station Commander of Sekhukhune: Colonel L.E Leshilo 
*Station Commander of Mahwelereng: Colonel B.G Maja 
* Detection Commander of Giyani: Colonel T.R Mphagi 
The administration urged them to get going. The Provincial Commissioner advised them that powerful accompanies colossal duties. 
"You should ensure that stations don't reflect contrarily and keep on working intimately with the networks by fortifying area policing and furthermore share your contact numbers with them. We salute you for the fantastic work and continue to work more diligently and realize considerably more is normal from you, "Finished up General Ledwaba
Content created and supplied by: trendingNews.. (via Opera News )