Usually , there are many things which happens during State of Nation address every year since the Economic freedom fighters came into parliament. There have been many disruptions in the parliament of South Africa since then .This year , SONA is expected to be happening again in few days .
The state of the Nation address usually explain the governments plan for that particular year, The party which was elected by the political party which won the latest elections explains and outline the plan which they have for the people of the country .
Sometimes during the process there are lot of rules that are changed on the process which got implemented on the process of that particular particular year.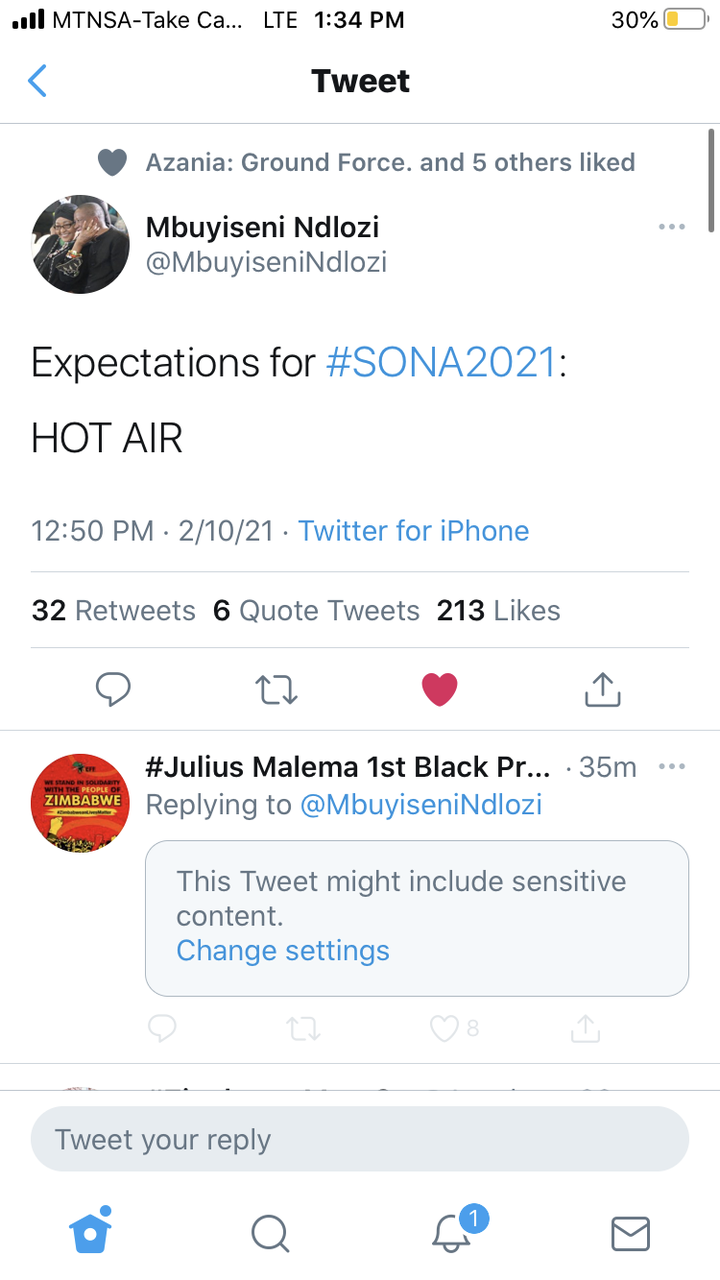 Photo credits: Twitter
The former spokesperson of the Economic freedom Fighter's and now the head of political education in the economic freedom fighters said South Africans should expect hot air during the state of Nation address , it's not sure on whether the Economic freedom Fighter's are planning to disrupt the sitting of the parliament or not.
Photo credits: Twitter
The economic freedom fighters since its coming in the parliament of South Africa has disrupted many sitting in the parliament, and it was mostly Happening because they believed that the former head of state , Jacob Zuma was not fitting to occupy that office and was incompetent .
If I remember well during the second term of President Jacob Zuma , they always ensured that he is always disturbed during his addresses , which ended up making South African parliament to be ungovernable for a very long period of time.
But the question remains whether as citizens of South Africa we must allow the what is happening in the parliament of South Africa , that instead of addressing important things in the parliament of South Africa people are physically fighting.
Parliament should be a place where important things pertaining the country are being addressed ,and we come with solutions as the Country to always deal with such matters .
Our country is in big trouble , there is high level of unemployment and young people are losing their future on a daily basis .The country must always come with solutions to such matters so that we defeat the problems of young people accross the country.
Content created and supplied by: TSHUNGUNEWS (via Opera News )