The tea meeting between EFF leader Julius Malema and former President Jacob Zuma is still very much a topic of interest amongst the South African people, the high profile meeting was a trending topic for most of the day yesterday, but some people are questioning if the unity between Malema and Zuma is actually real.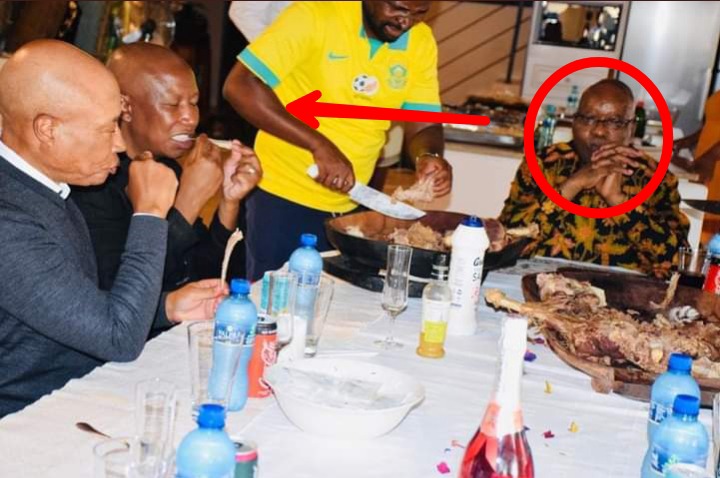 "When the thing that's wrong in ur life ask u whats wrong 😂😂😂does this really look like the look of unity? Serious this look😂😂😂😂😂if this is the look of unity I won't play near such unity,😂😂😂I guess with time we will see. #ZumaMeetsMalema" - Wrote one Twitter user.
Other people on Twitter chimed in with how they felt about the mood during the meeting..

"zuma looks miserable, tony has clearly gotten too old for this nonsense, malema always gorging...nothing new😂😂😂😂"
"We as ordinary South Africans are happy with this unity, at least it's a unity that doesn't sell us out to white people."
"You can't judge from this pic mate. Check other pictures"

"Whether it unity or not why are bothered?. You even Putting lot of energy on a pic of men eating. Rest bantu yey🚮🚮"
"I hope Zuma wont say he was poisoned during this meeting because phela hey.......his imagination is something else ask MaNtuli"
"Two greedy individuals can never be united. Zuma and Julius are only loyal to themselves.
Let's take this as a fact finding mission, and not a show of unity."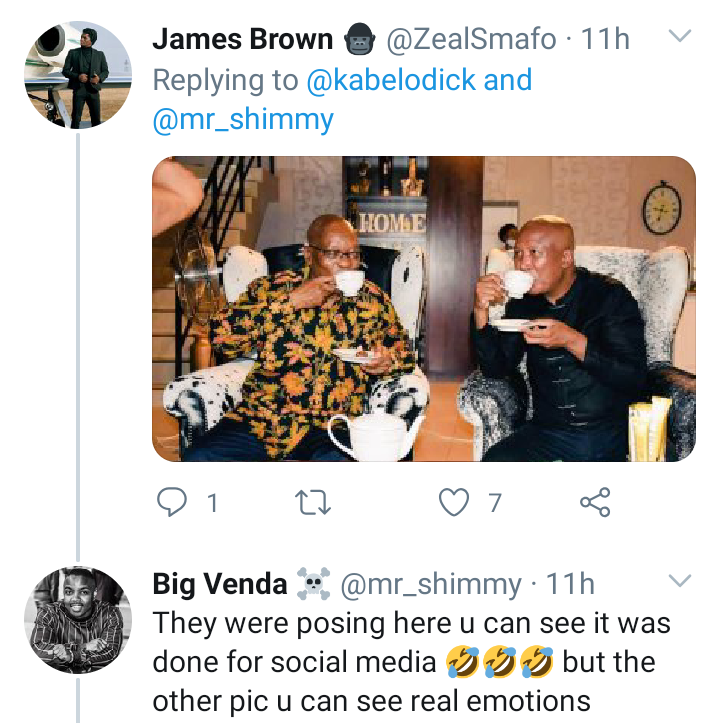 "They were posing here u can see it was done for social media 🤣🤣🤣 but the other pic u can see real emotions"
Sources References | https://twitter.com/kabelodick/status/1357762737477148673?s=19
Content created and supplied by: Premier-News (via Opera News )