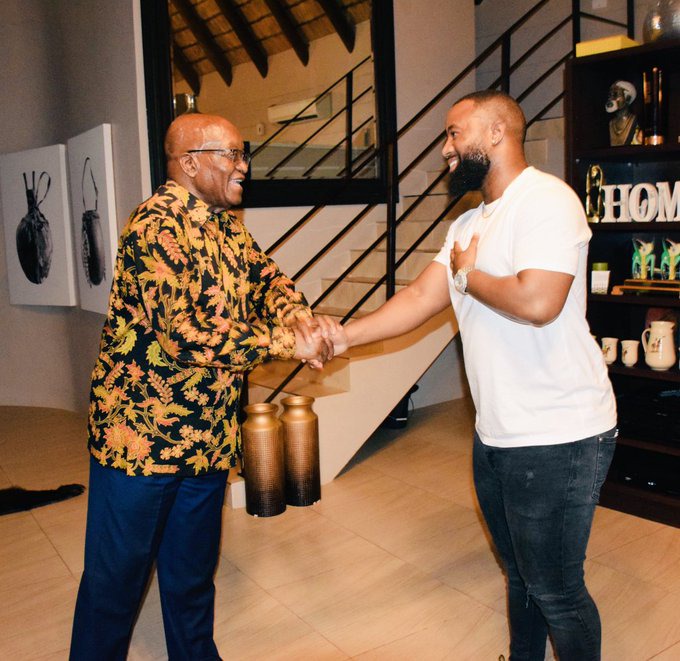 A picture of Cassper Nyovest has being trending on twitter which showed former South African president Jacob Zuma and Cassper Nyovest shaking hands in the former president's house (Nkandla). Not so long ago, Jacob Zuma has been seen hosting other well known politicians like Julius Malema.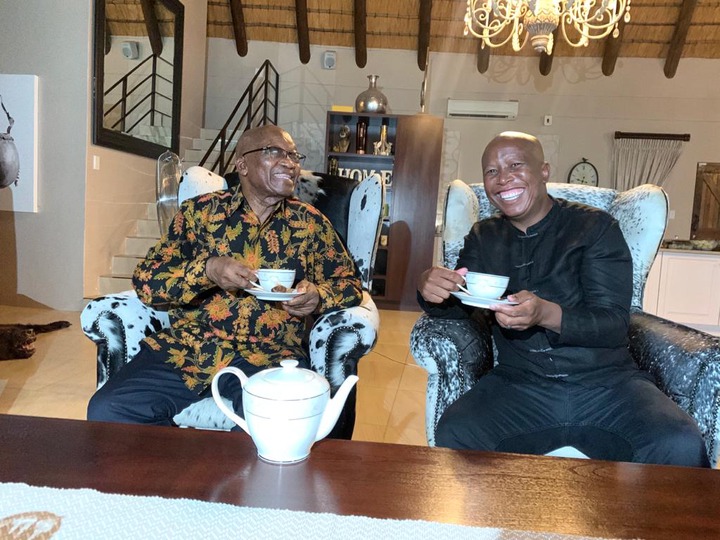 Picture source: Twitter (https://twitter.com/kgmkhwanazi/status/1362378334588571651?s=20)
However, it is known that Cassper Nyovest has been in good books with the former president and that he was once congradulated by the former president for filling up the dome. Social media users were left curious about the recent meeting between the hip hop star and the fomer president. One user posted the picture and the caption they used was "eNkandla National keypoint is busy this days, we like it. Check the greeting!".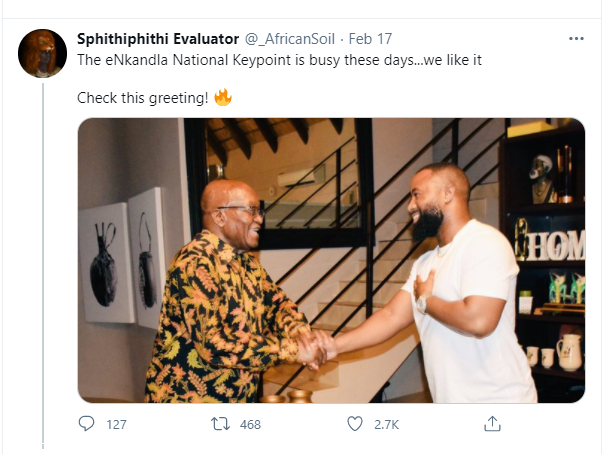 screeshot credit: Twitter (https://twitter.com/_AfricanSoil/status/1361977526705397767?s=20)
Some South Africans who are active on the social media platfom (twitter) shifted the focus by commenting that Jacob Zuma was meeting all this guests at his house while wearing a shirt that looks similar each time.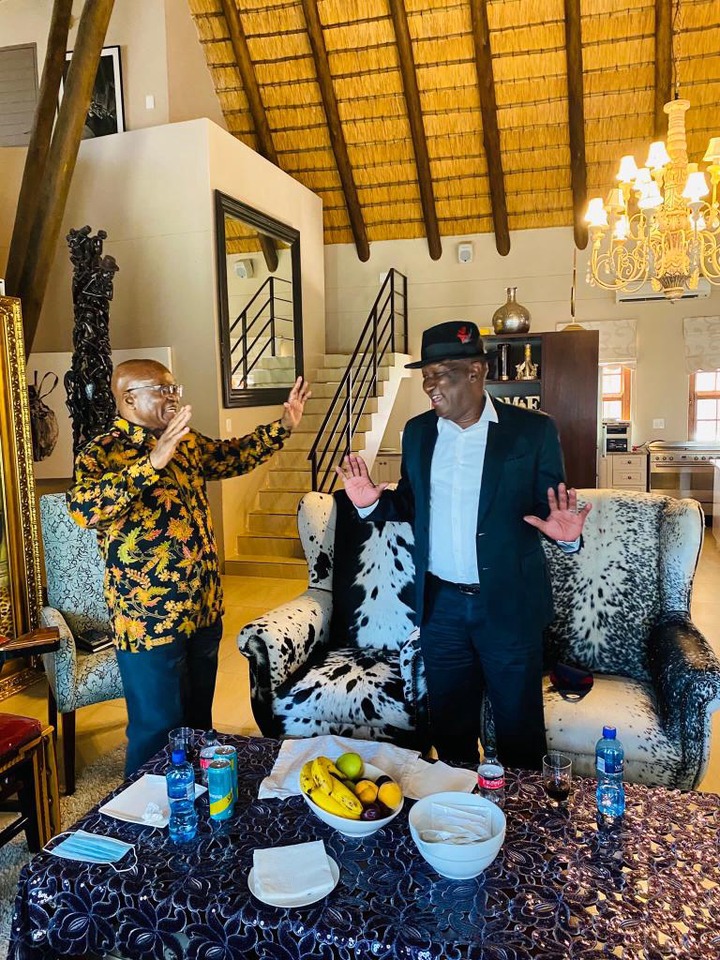 Picture source: Twitter (https://twitter.com/kgmkhwanazi/status/1362378334588571651?s=20)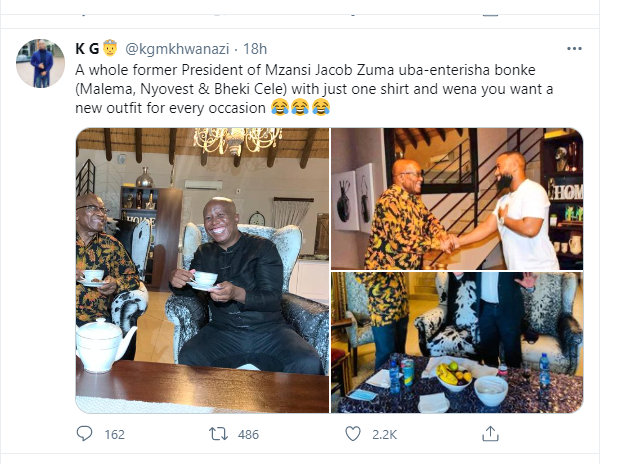 https://twitter.com/kgmkhwanazi/status/1362378334588571651?s=20
Content created and supplied by: PowerLuttrell (via Opera News )