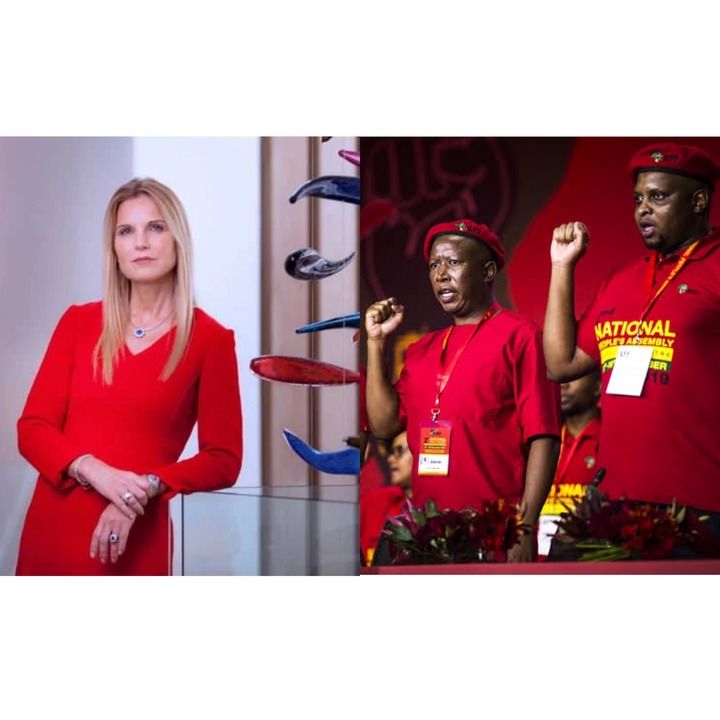 It was great news for many citizens with the country to learn that a treatment for the virus that has changed how everyone live, has been found. It was a historical moment to witness the vaccine land in the country.
Economic Freedom Fighters are known to not go with every flow, they question it, and this time around Magda Wierzycka has found herself in the debate table with the political party.
It is understood that Wierzycka is a very close associate of President Cyril Ramaphosa, and her doing business with the state should not even be a thought.
Since then, the political party have requested that the President and the Department of Health send all sensitive information regarding the agreement negotiated between Sygnia and the SII.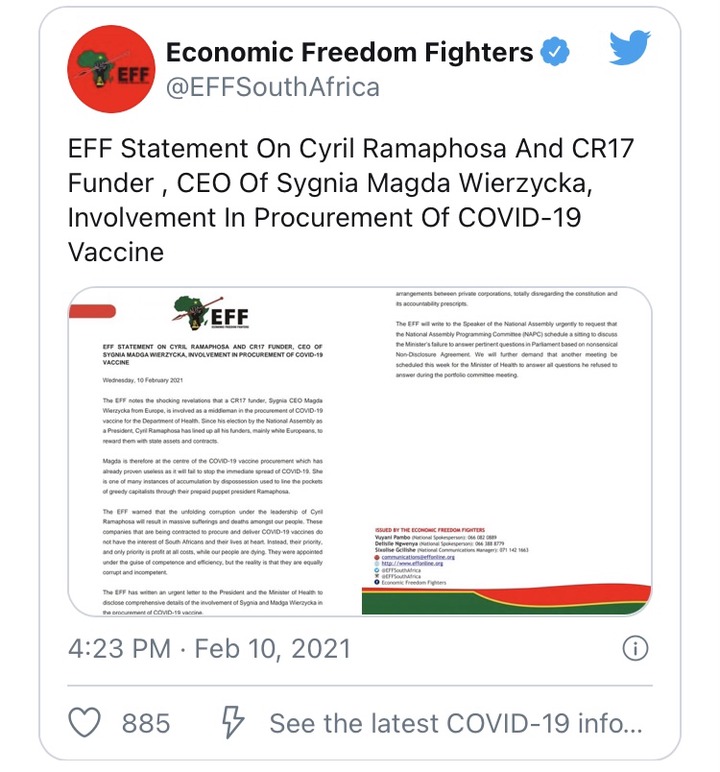 For the citizens who are in the dark of who Magda Wierzycka is, here is the brief background of who she is:
The Polish refugee arrived when she was 13 in South Africa. She was pushed to unprecedented heights by her incredible climb up the business ladder. Magda Wierzycka was listed as the wealthiest businesswoman in this country in 2018, with an estimated R1 billion net worth. Sygnia's vaccine plans have already been submitted to the government, according to Bloomberg.
Source1: https://www.google.co.za/amp/s/www.thesouthafrican.com/news/who-is-richest-woman-south-africa-magda-wierzycka-new-vaccine-eff/amp/
Source2: https://mobile.twitter.com/EFFSouthAfrica/status/1359508267639189504
Content created and supplied by: ArthurM (via Opera News )