Why the Youths hold the Key to Nigeria's future - Oladele John-Nihi, Commissioner for Youth Pan-African Union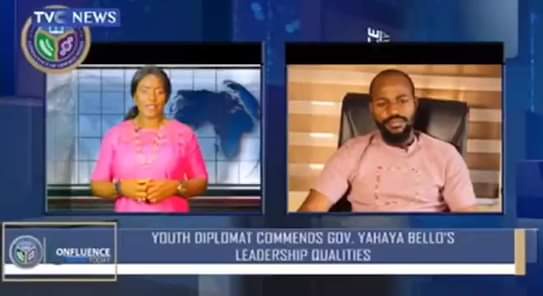 There is a lot going on in the political scene, in the economic landscape and all are saying that they expected to see a better Nigeria, food for all by year 2010, electricity for all by year 2010 none of those things have materialized It appears we have been moving backwards, apart from that we see the intransigence and the primitive accumulation of the political class.
The political elite; most times we are inundated by the conduct of our leaders in the papers as to how they play fast and lose with the resources of our country, the common wealth of the people.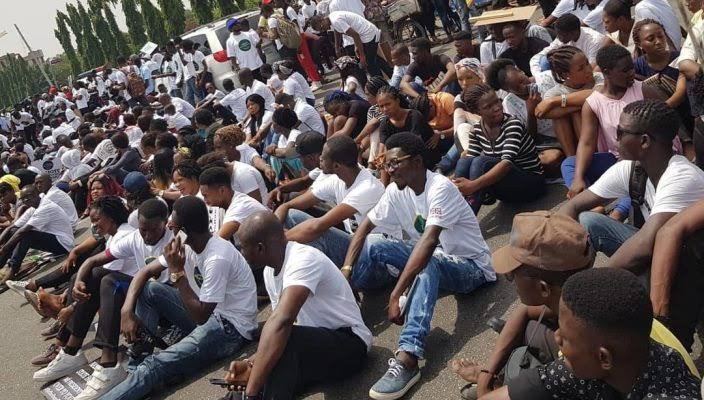 You hear of how money is being stashed abroad by individual politicians all in the bid to accumulate wealth for themselves to the detriment of the entire citizenry, hospitals are not equipped, health workers are not adequately paid, the educational sector is in decay, the quality of education is very suspect, there's no housing, and you see from very large aspect, the people are not benefiting from democratic governance. Politics and governance are to a very large extent about justice and equity and that's why I'm coming out.
I'm coming out in the interest of the downtrodden of the Nigeria society, I'm coming out in the interest of the forgotten grassroots people, the same people that put the Politicians to power and do not get anything from the government. I'm coming out because Nigeria is blessed enough to have a more prosperous society, an equitable society, an egalitarian society because that's not what we are experiencing now. I'm coming out because of the heightened level of insecurity in the land, the security of citizens is one of the primary responsibilities of any government.
The President, Commander in Chief of the armed forces in trying reconstitution of the federal republic the protection of lives and properties and the establishing of welfare for the people of Nigeria, I see that there appears to be a failing in that area giving the recent insecurities we are experiencing in so many states of the federation. I'm coming out because there is a need for the rebirth of our nation.
Our nation has been moved topsy-turvy there is no proper grounding, the institutions are there but they are not strong, persons are regarded far above institutions.
Institutions should hold sway. Persons come and go but institutions remain. So there's a need to strengthen the institutions, I'm coming out for that reason.
I'm coming out because I find out that primordial politics has been the order of the day, Nigeria is suppose to be a great and united country but what I have seen is that politician have divided the country among ethnic and religious lines, am coming out because am a detribalised Nigerian, am coming out because am a product of this country Nigeria in the sense that the federal government sponsored me from the beginning to the end of my education.
Speaking from the point of patriotism I owe my country service that will account for progressiveness, service that I think can bring the country to terms of unification, am coming out because Nigeria needs to be an integrated society, an egalitarian society, a society where there's a future for the youth, but as it stands today, our youth don't have a future.
There is a lot of disillusionment amongst not only the youth, but also people that are living on the fringes of society.
I'm coming out because Nigeria cannot afford to waste her youth, the energy of her youth; the future of a country is dependent on the strength, quality of the youth we produce today. The drug issue has become a very big problem with our youth, drug is ravaging our youth we cannot afford to have a drug ravaging youth in this country otherwise our country Nigeria will be doomed.
On the matter of youth, from demographic information, we have a very young population, the median is less than18 years, both female and male and the young people 0-14 are about 43 per cent, when we take 15-54 we have like 50 per cent of the population that is vibrant and energetic that should be really driving the development of the nation, as our Nobel Laureate Wole Soyinka said recently that the intellectual capacity and patriotism should be the driving force of the youth.
But do they have the education system, considering that the social system has failed because excellence is no longer there?
You don't have a youth, you don't have a future and human capacity development is primary in our consideration for building a new nation because like Bill Gates said "no matter how much investments you put into infrastructures, if you do not have an educated workforce populace to drive whatever the developmental project or infrastructures you put in place, you have not achieved anything.
When you talk about a nation, a nation is nothing without its people, its people must be developed intellectually.
Look at the education system today, its so poor that sometimes I want to weep when you look at messages in the social media, you look at the kind of language that persons that are suppose to be a masters degree holder and even professor use, you will weep and that for me it's a random sampling of what our educational standards are, abysmally low, very poor quality of education, what do you expect from the people who are not properly educated.
Our schools at all levels: primary, secondary, tertiary have been brought to a situation where the quality of education is like peanuts.
There is no quality instruction, even persons who are suppose to be teachers and instructors themselves falter a great deal so what can they pass on to their students, what kind of leaders are we producing for the future?
I have great fears for my country. So what are we going to do as a government, we will try to see how we will revamp the entire educational sector. There is a percentage of company income tax about 2 per cent that is meant for education.
The question is how are these funds applied? Are they applied to education where they are supposed to be or they are diverted? We are going to try to build more schools, we are going to try to improve the level of instructions if it means hiring instructors from overseas as used to be the case when we were growing up, we will do so because we must turn the educational sector around that's the foundation of any meaningful development in a nation.
We are going to refocus, look at our educational curriculum at all levels, we are going to refocus on the requirement of modern day Nigerian society we are going to b paying attention to SET (Science Engineering and Technology).
The world today is a digital economy we operate and so we need to train people skill set that are able to meet the development in the 21st century so we are going to redirecting our curriculum, we are going to be encouraging innovation and ingenuity in our youth and ensuring that wherever we find inventions in our youth, a direct policy of government will be in place to encourage such inventions to the climax.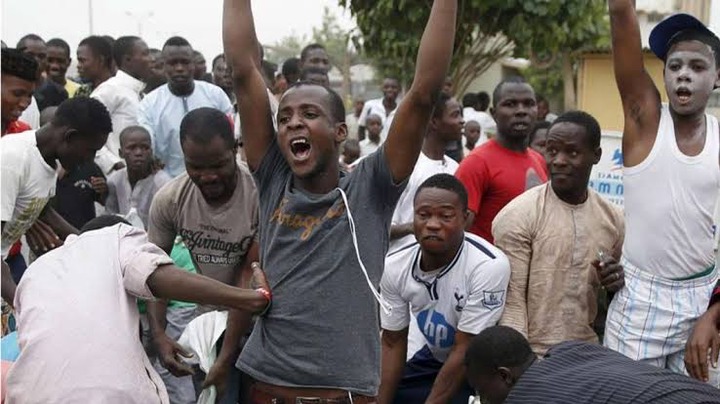 Please like share and discuss....
Content created and supplied by: Alupheli. (via Opera News )
Opera News is a free to use platform and the views and opinions expressed herein are solely those of the author and do not represent, reflect or express the views of Opera News. Any/all written content and images displayed are provided by the blogger/author, appear herein as submitted by the blogger/author and are unedited by Opera News. Opera News does not consent to nor does it condone the posting of any content that violates the rights (including the copyrights) of any third party, nor content that may malign, inter alia, any religion, ethnic group, organization, gender, company, or individual. Opera News furthermore does not condone the use of our platform for the purposes encouraging/endorsing hate speech, violation of human rights and/or utterances of a defamatory nature. If the content contained herein violates any of your rights, including those of copyright, and/or violates any the above mentioned factors, you are requested to immediately notify us using via the following email address operanews-external(at)opera.com and/or report the article using the available reporting functionality built into our Platform See More