Many South Africans have turned their backs on a man who entered Julius Malema's Twitter page and started dishing out many dangerous birthday wishes to the lawmaker as he celebrates his 40th birthday anniversary. Julius Malema had posted a simple appreciation message to his family and to highlight his political struggles, "40 years of unbroken struggle, my life has been and still is a struggle, mainly because I'm black and proud to be black. Thank you all for thinking about my family and me on this day. We remain humble, thank you very much."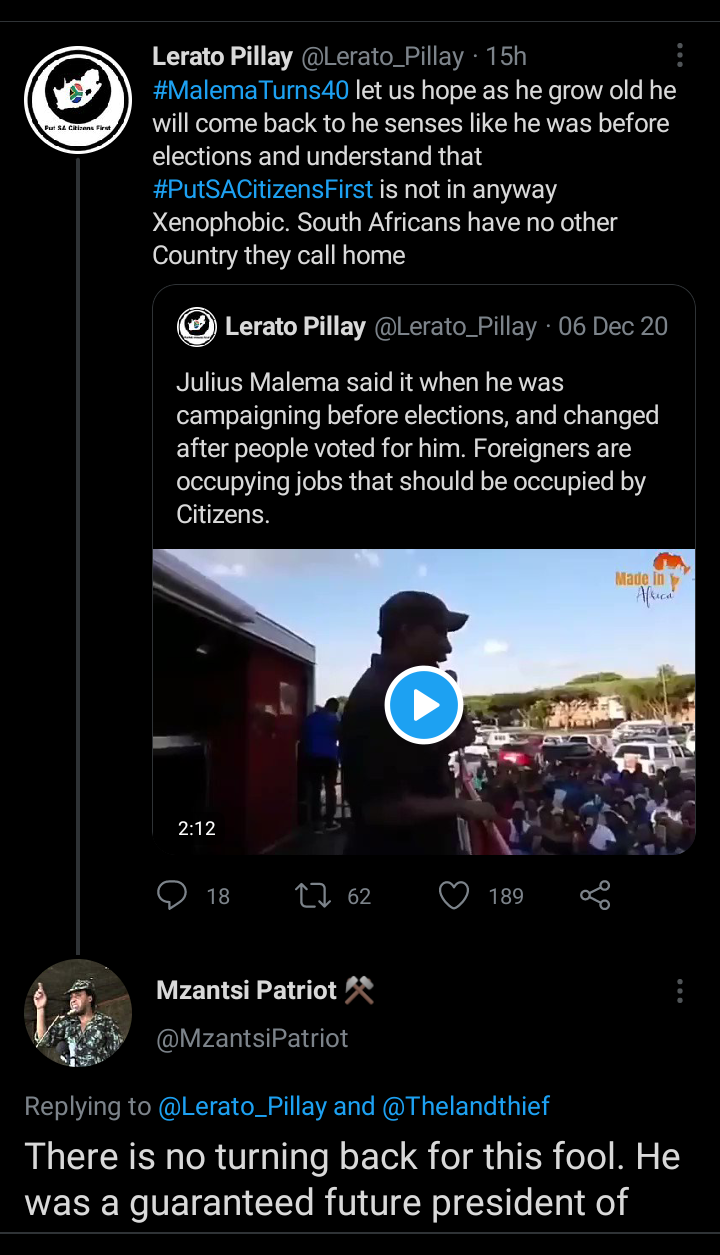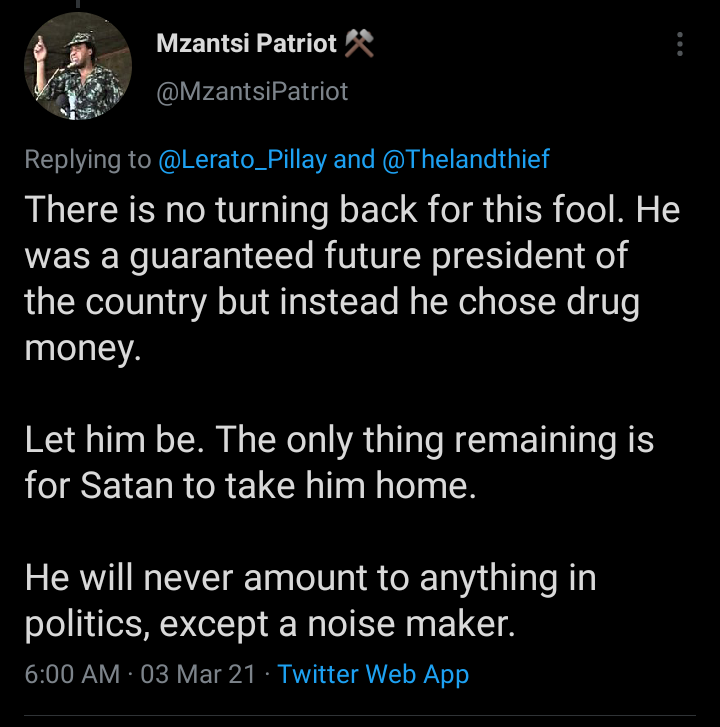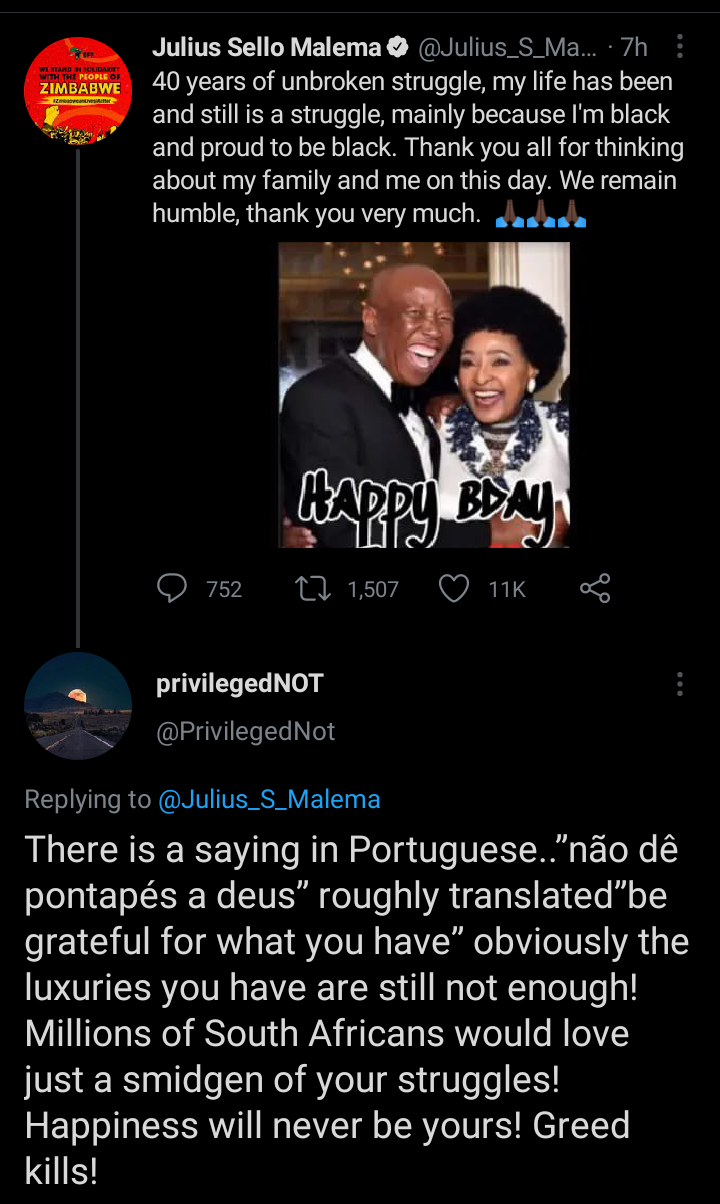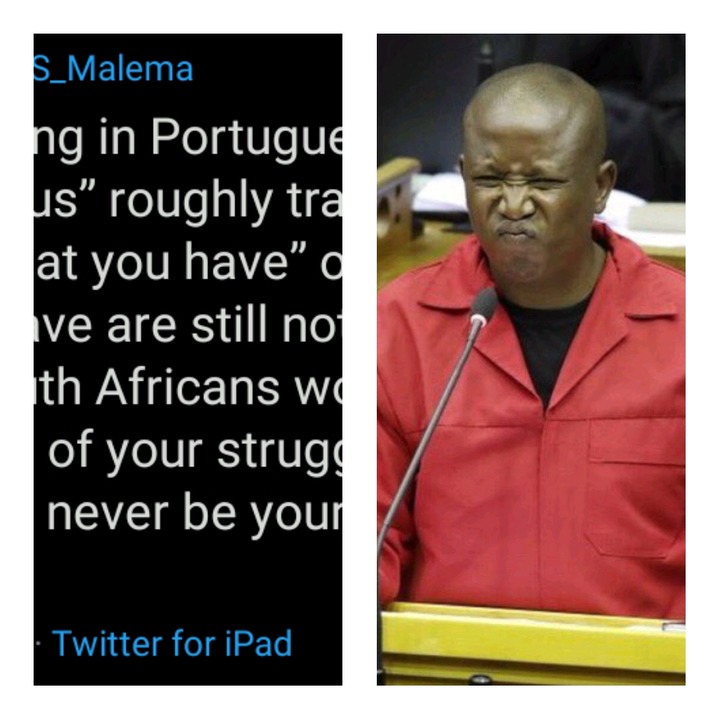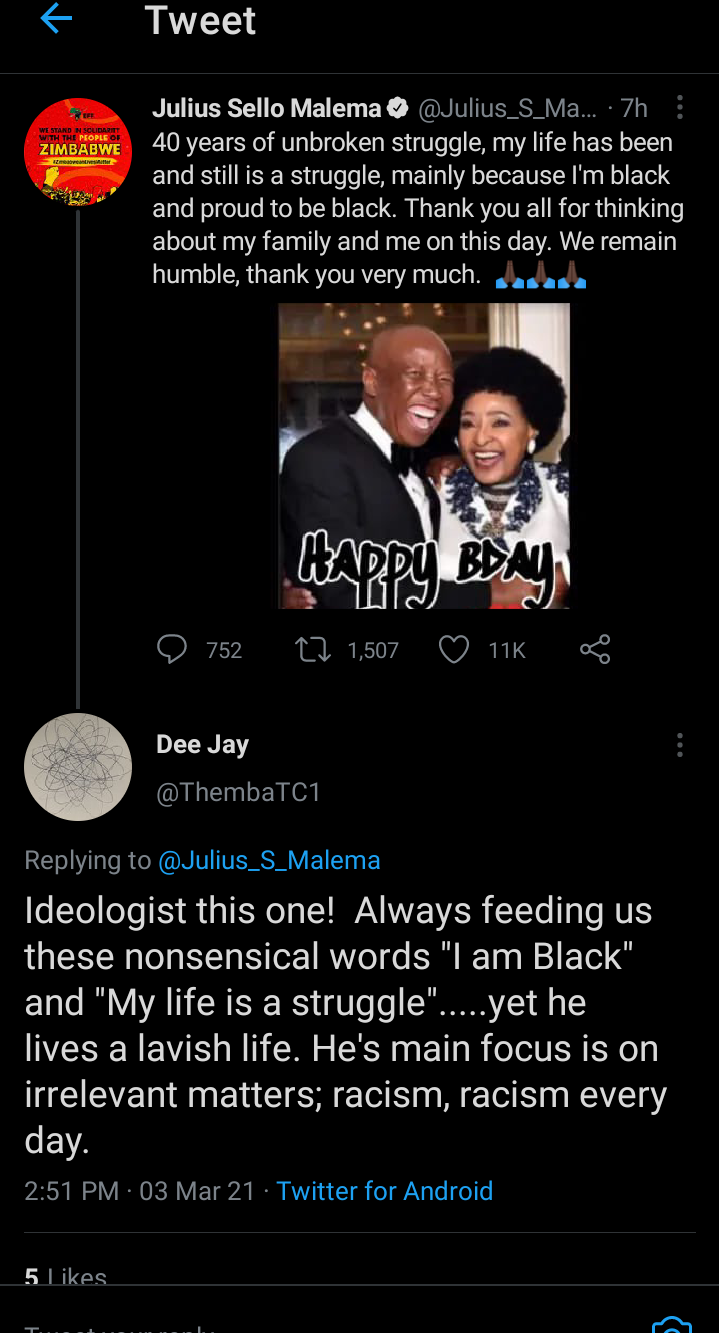 The man on seeing this message started dishing out several insults and curses on Julius Malema, as he continues to also rain abuses and foul words of the vibrant legislator. One of the messages he sent to Julius Malema is, "There is a saying in Portuguese…"não dê pontapés a deus" roughly translated" be grateful for what you have" obviously the luxuries you have are still not enough! Millions of South Africans would love just a smidgen of your struggles! Happiness will never be yours! Greed kills!". Many people cannot seem to understand why the man decided to heap curses on Malema even on his birthday.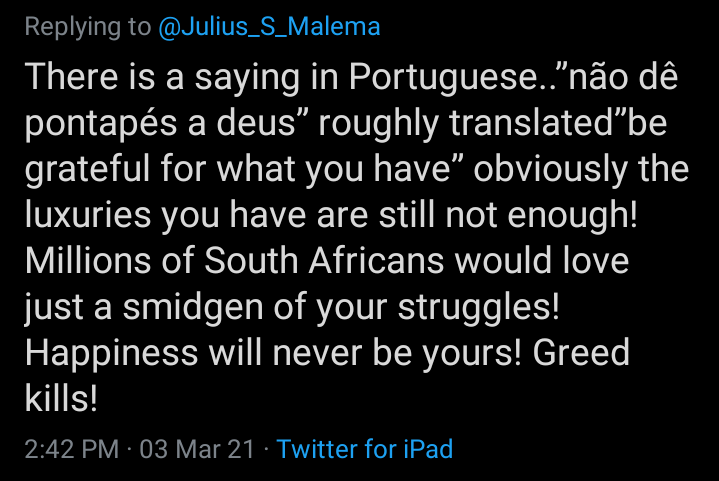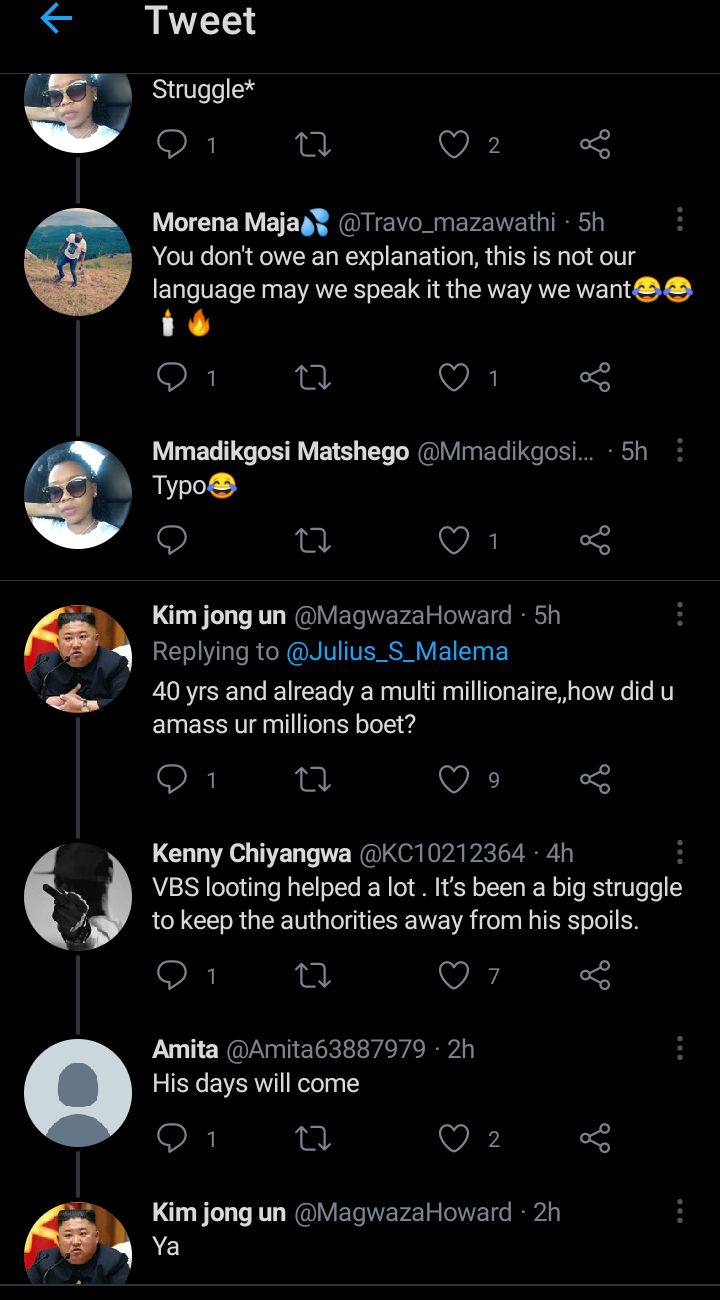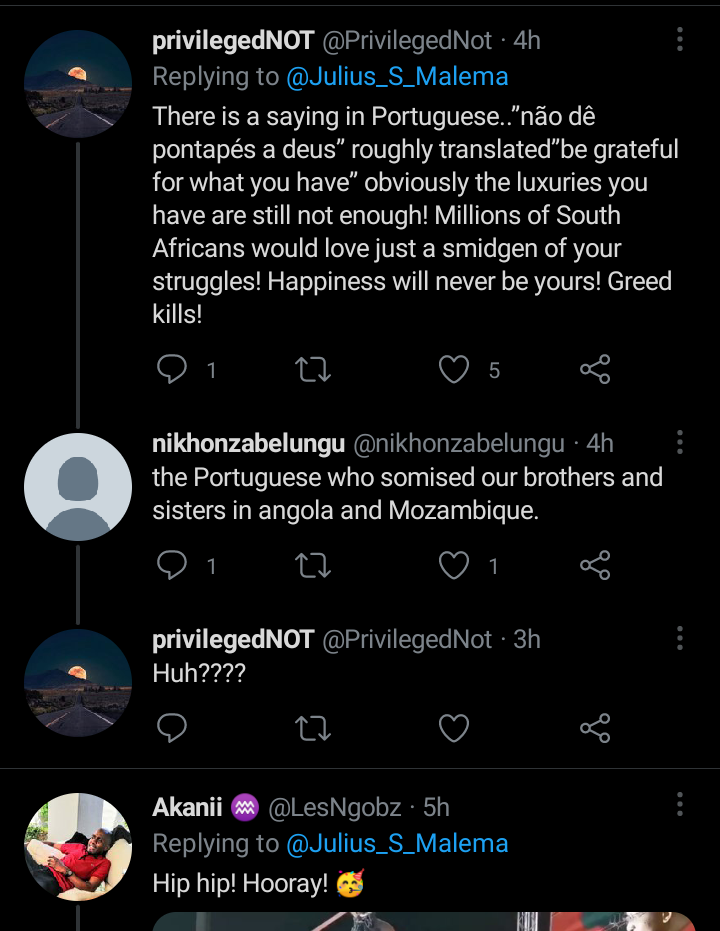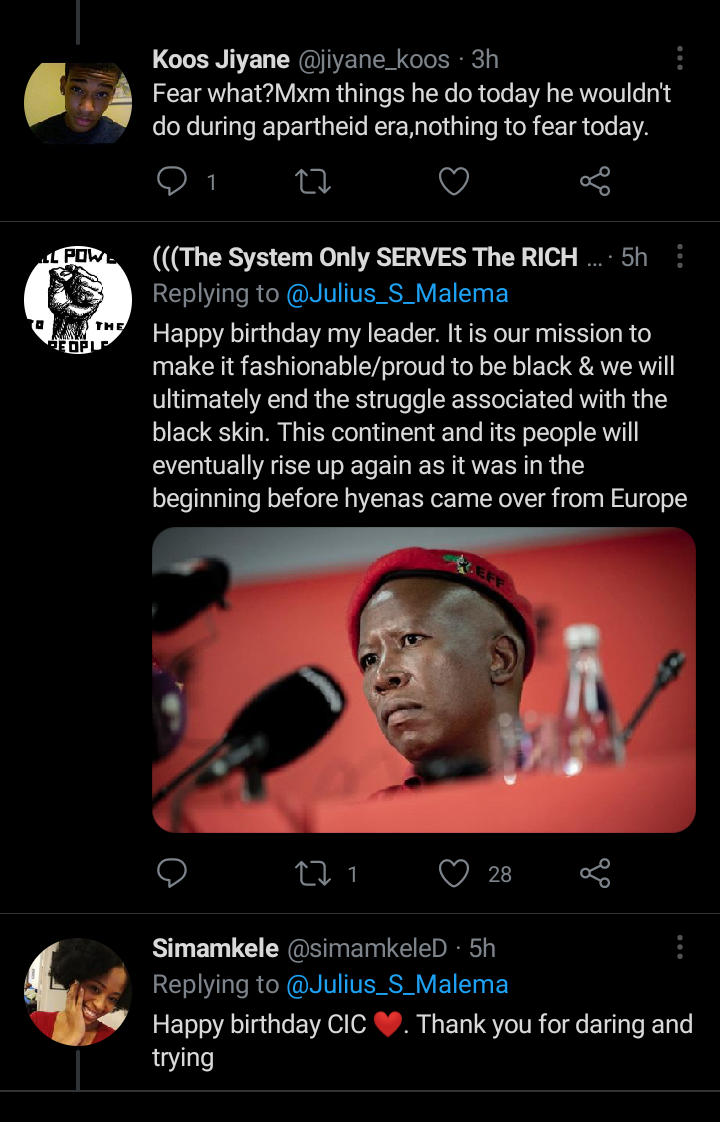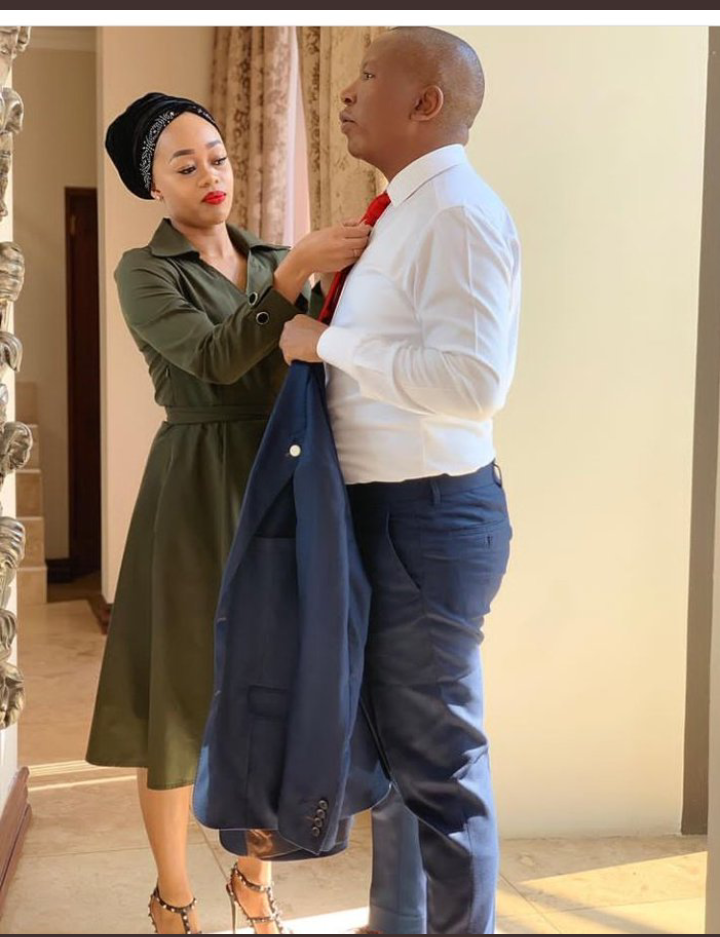 However, many people have rebuked those sending Julius Malema abuses and insults instead of simple messages, telling them that their curses will surely backfire. The issue of irregular migrants has often made many people turn Malema to their enemies. Another person wrote to him saying, "Ideologist this one! Always feeding us these nonsensical words "I am Black" and "My life is a struggle".....yet he lives a lavish life. He's main focus is on irrelevant matters; racism, racism every day". Just a simple birthday wish became a thug of war.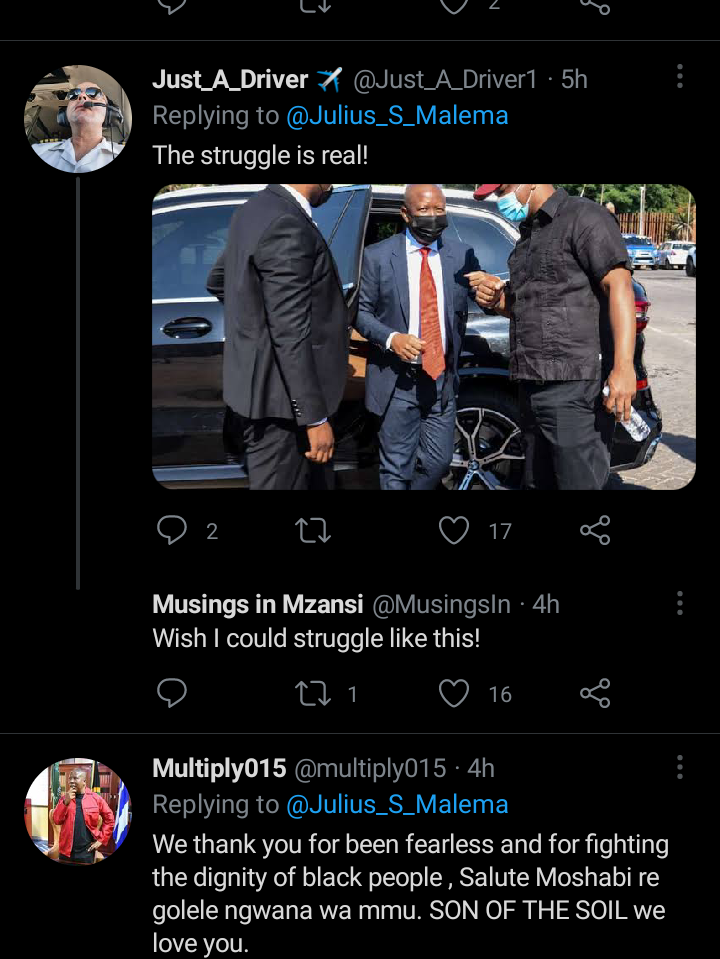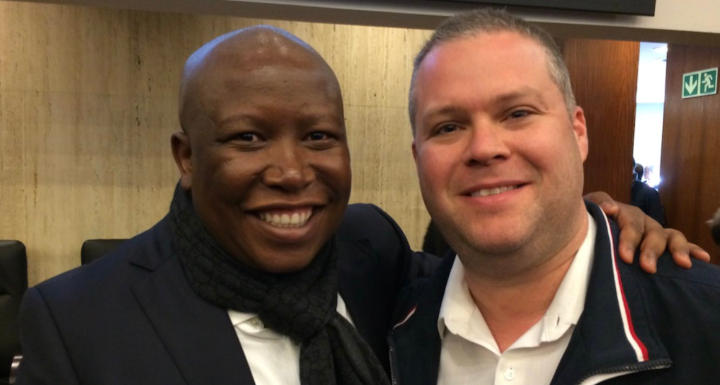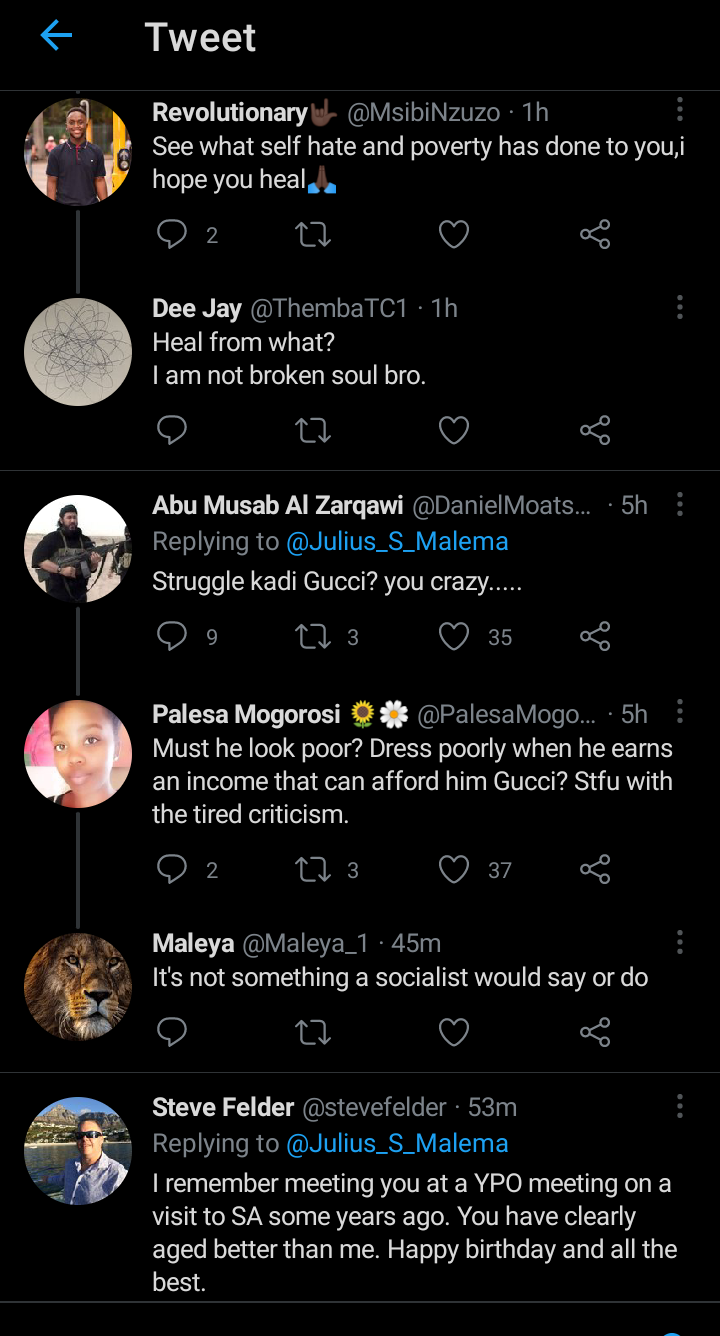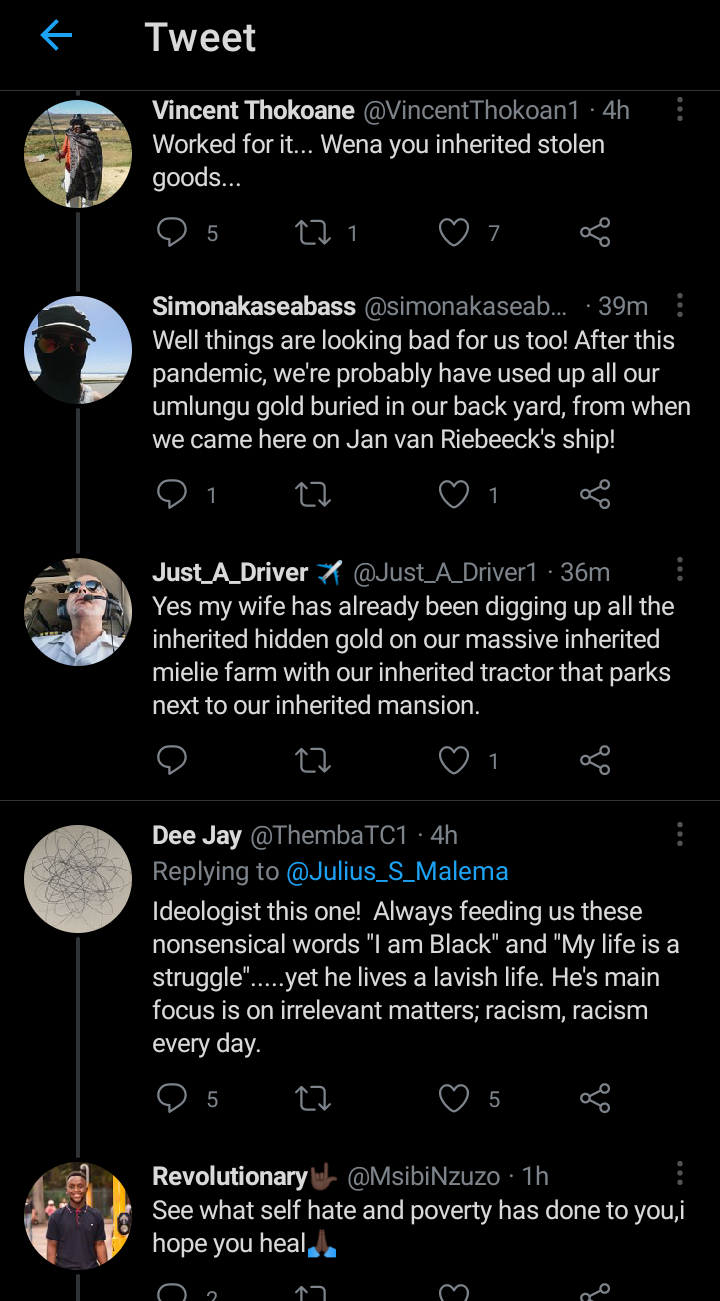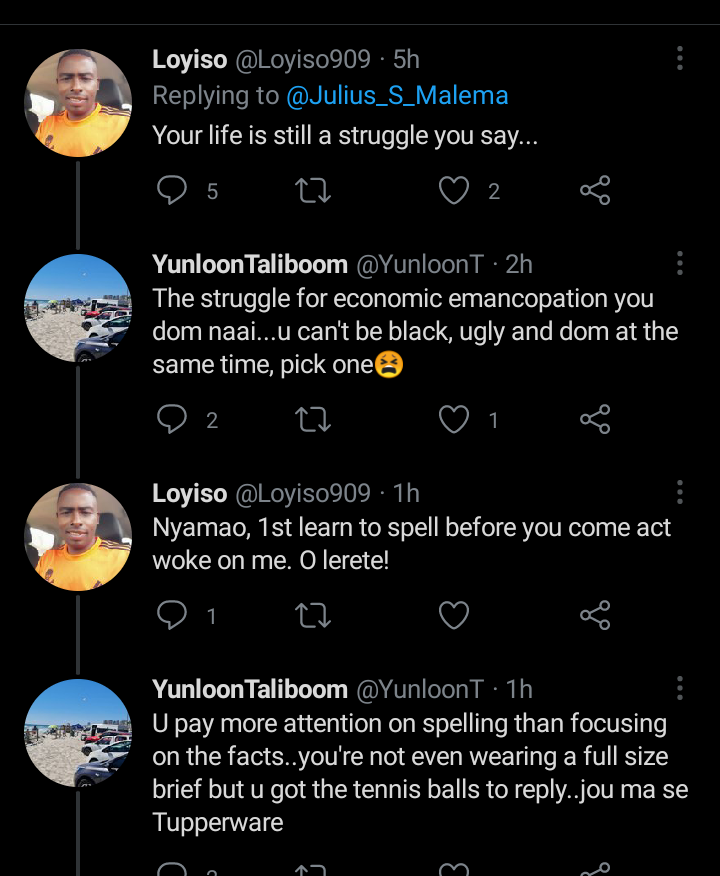 Even Lerato Pillay, the popular xenophobic promoter on Twitter whose accounts have been banned severally did not use the insult on Malema. She wrote, "#MalemaTurns40 let us hope as he grows old he will come back to his senses like he was before elections and understand that #PutSACitizensFirst is not in anyway Xenophobic. South Africans have no other Country they call home. Just because borders were closed during lockdown many citizens got jobs in Rosslyn. This shows that we are hijacked with job opportunities then tmrw are told that we want high paying wage why did we accept jobs now...I feel everyone must just go home we all have our own homes ". Hers was a wish and not a channel of abuses.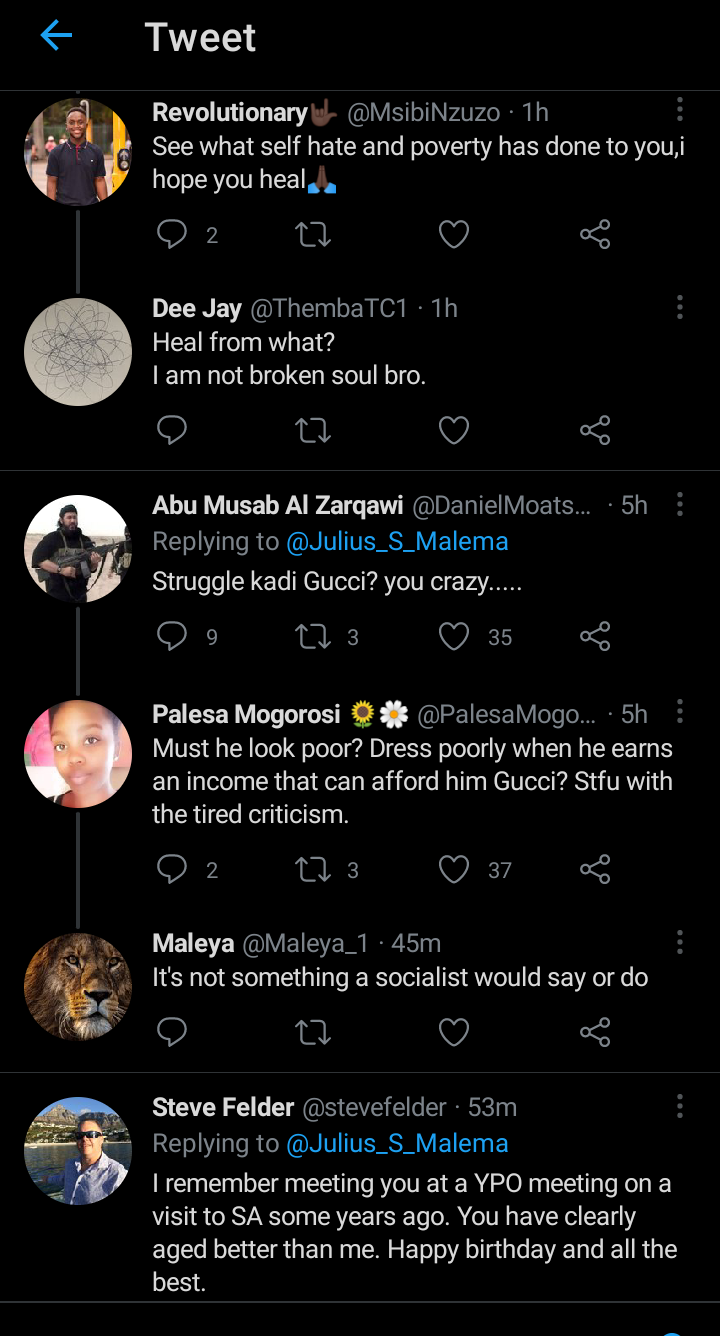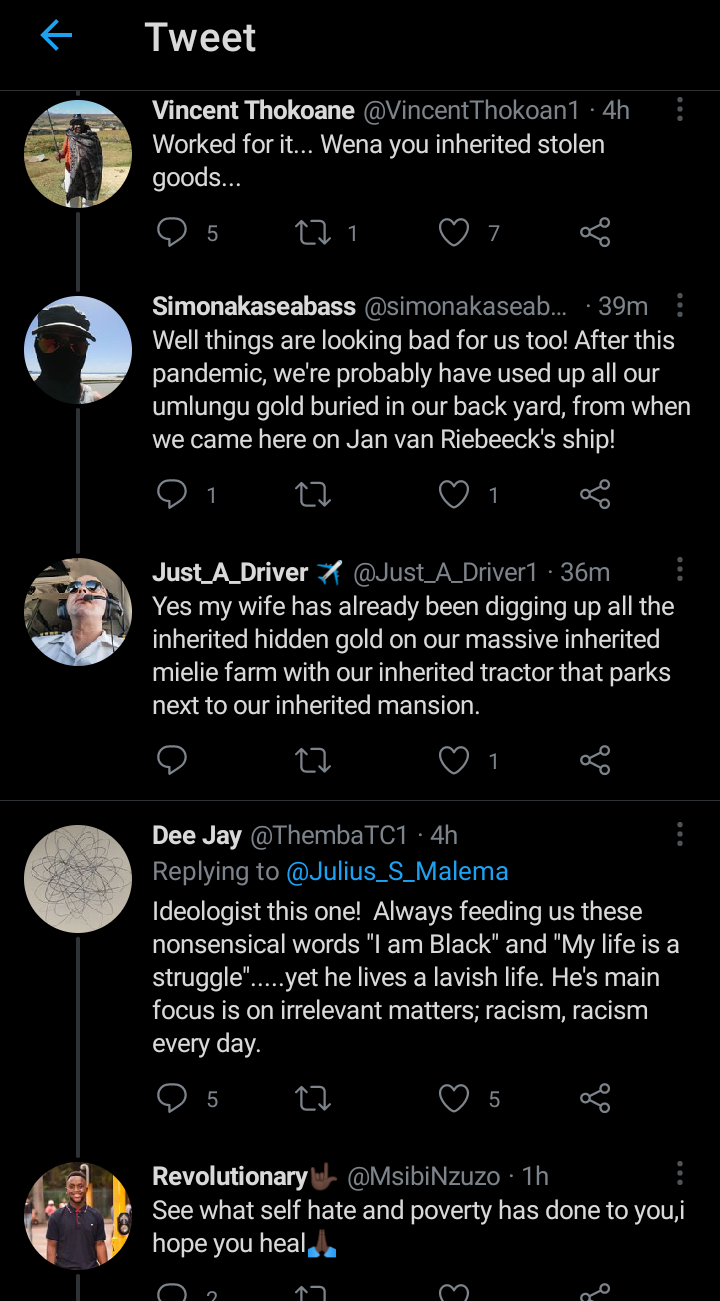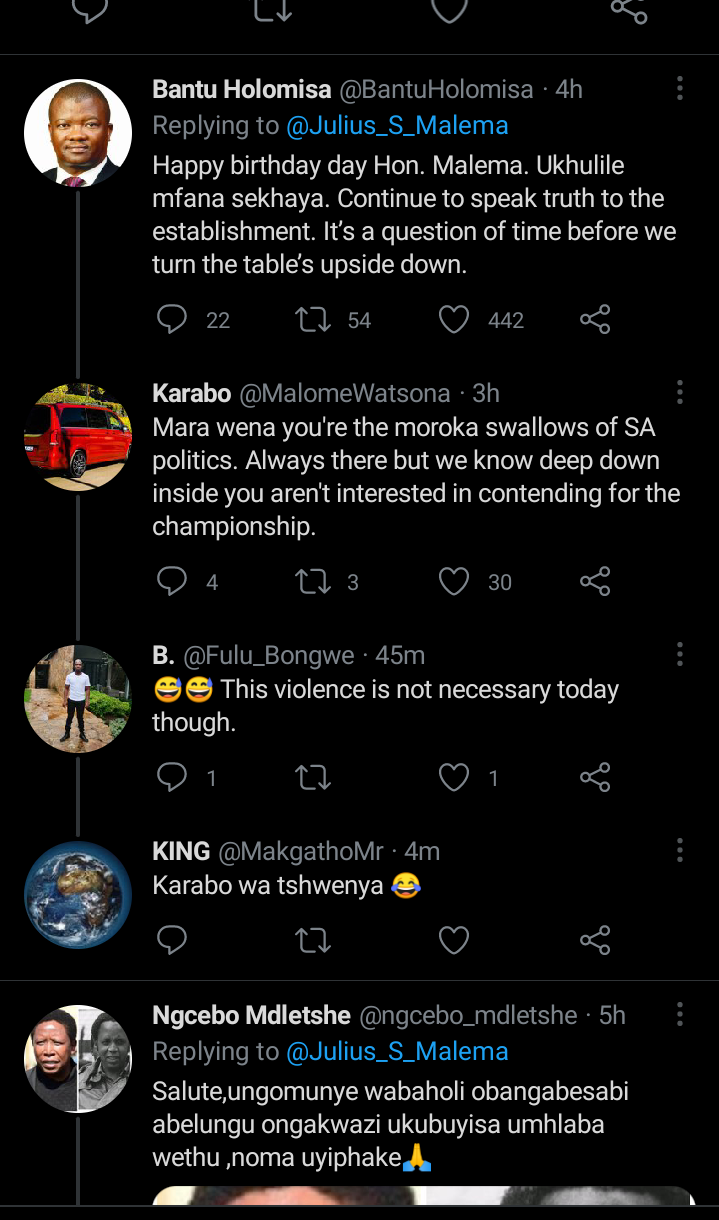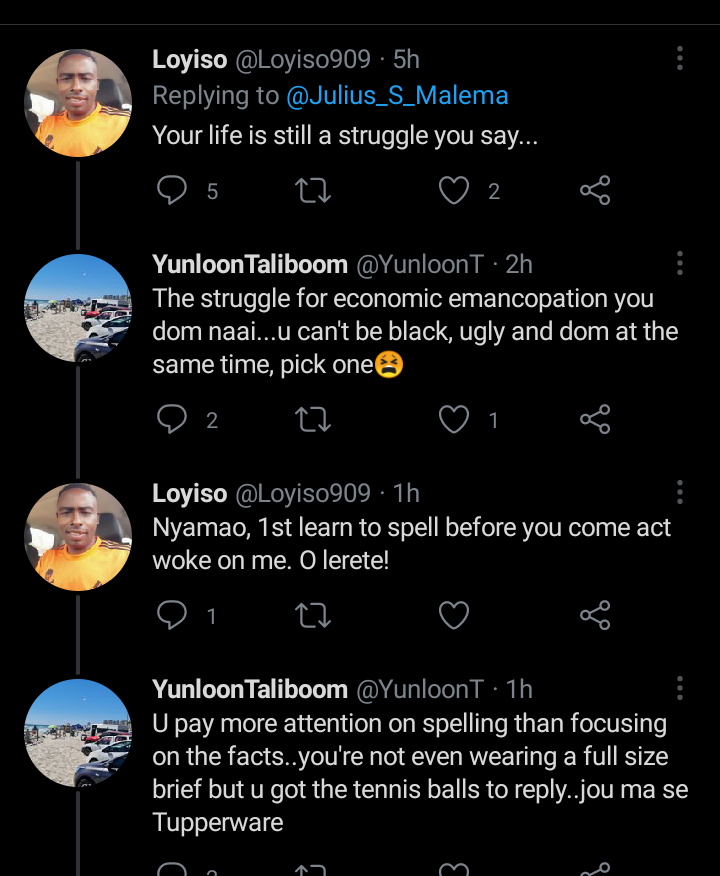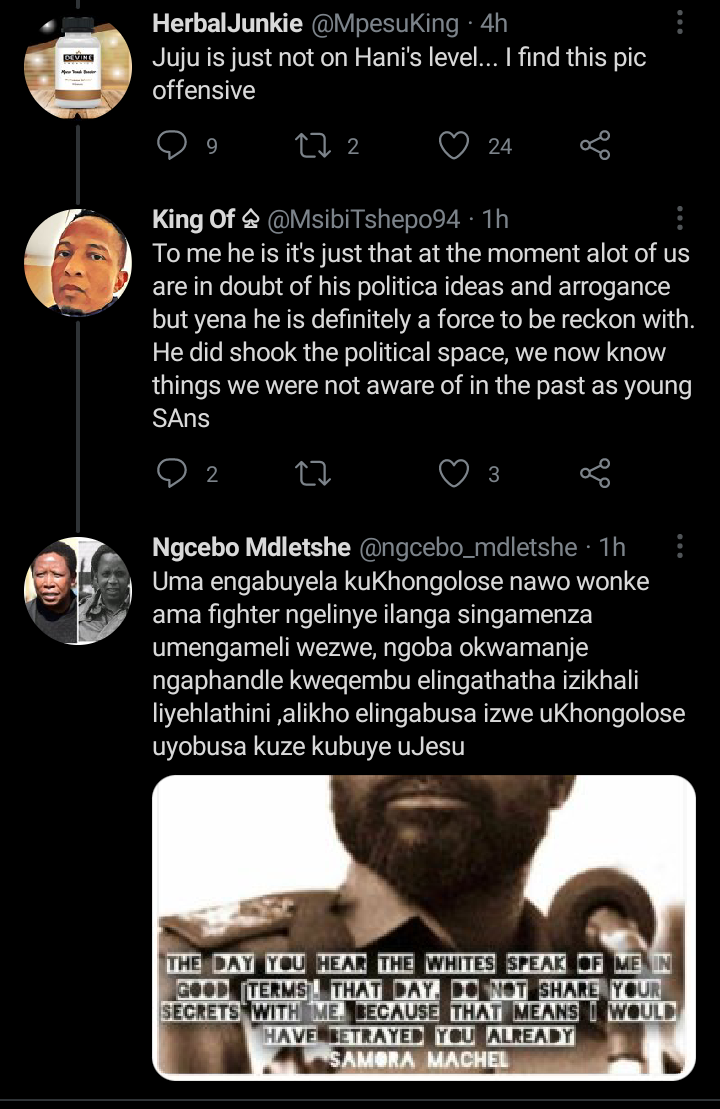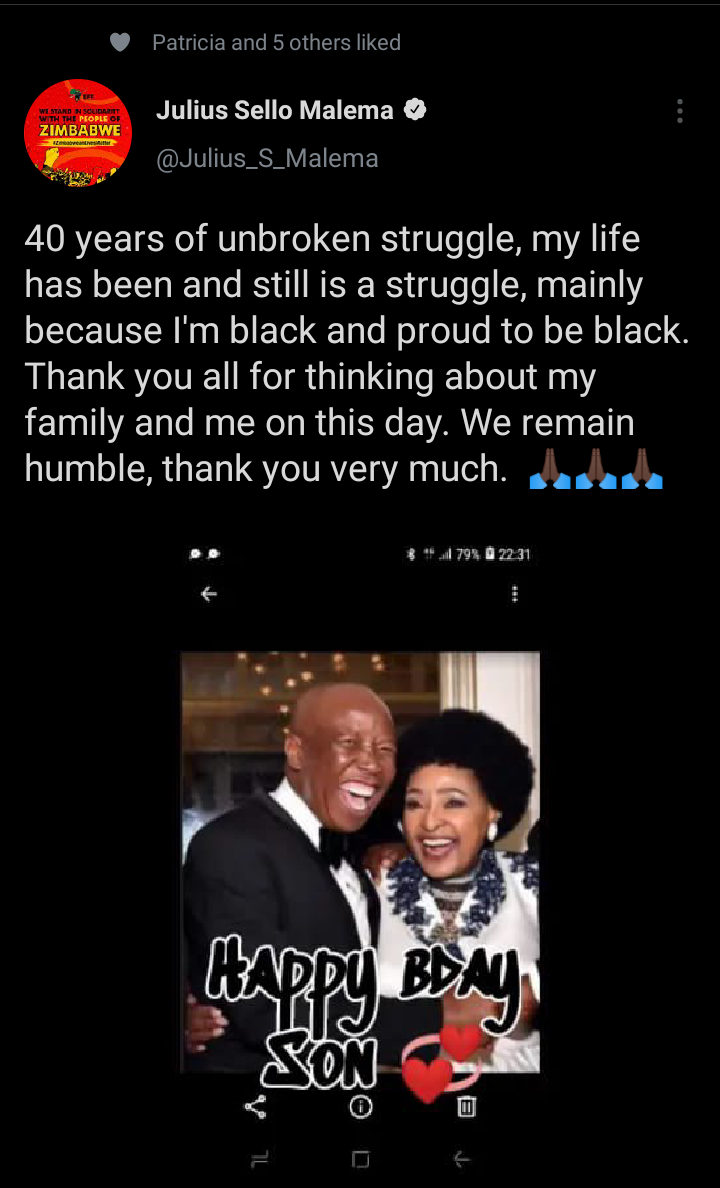 Another person reasoned that Malema will never change or stop supporting irregular migrants and Undocumented foreigners in South Africa, declaring that, "There is no turning back for this fool. He was a guaranteed future president of the country, but instead he chose drug money. Let him be. The only thing remaining is for Satan to take him home. He will never amount to anything in politics, except a noisemaker, Julius Malema said it when he was campaigning before elections, and changed after people voted for him. Foreigners are occupying jobs that should be occupied by Citizens".
Content created and supplied by: Anabelblog (via Opera News )