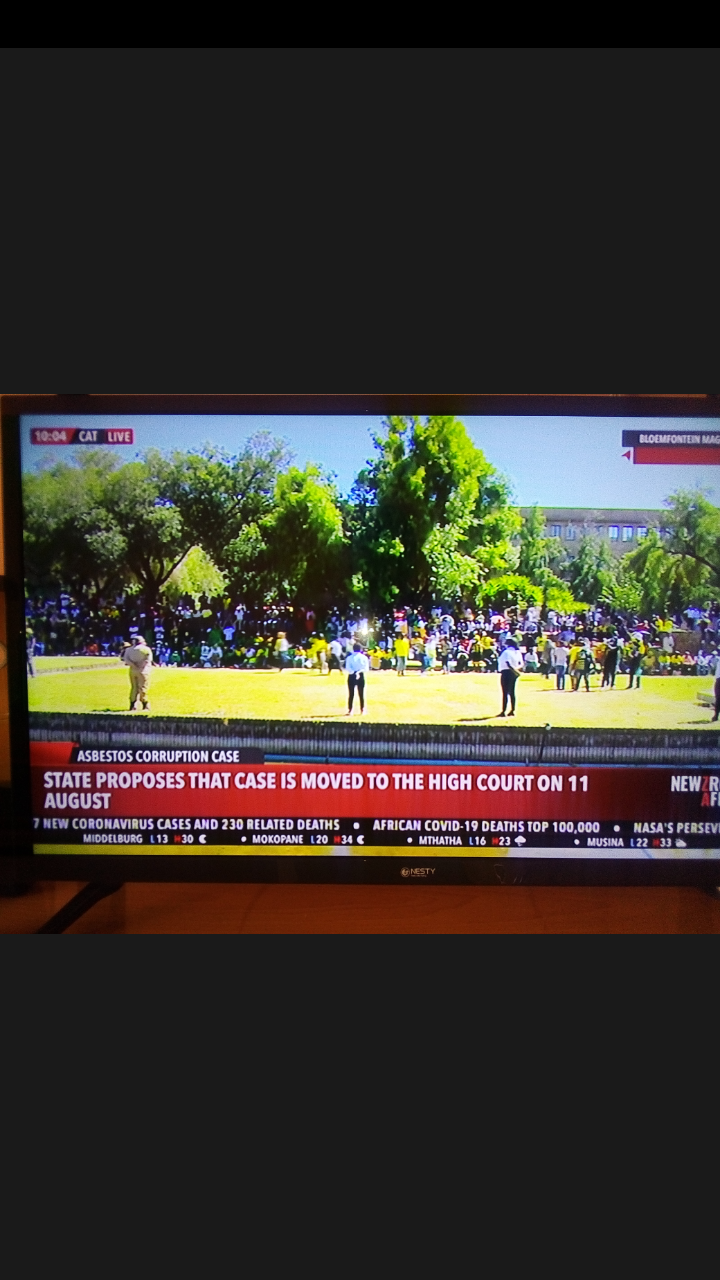 Asbestos case has been postponed and Ace Said :" he is ready to prove him self at court and want this trial to be speed up to be at court again " . Ace looked so confidence and not scared with Pule Mabe . He is the to support Ace and Pule said :" the media must help to bring unity to ANC " . Also the NPA has explain them self regarding what the had expected . " We expected this case to be postponed to May not August and we are ready' said by NPA .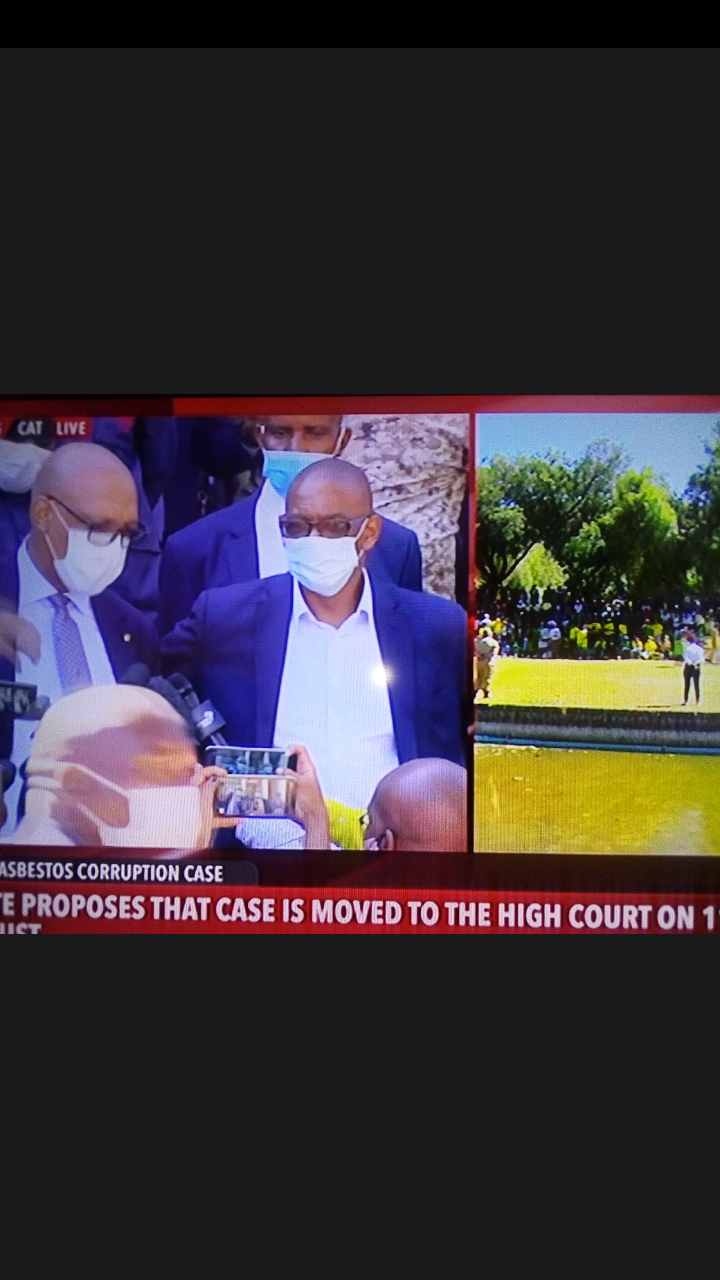 Also the are 3 more suspects that are charged today and the engineer is part of those 3 peoples . We salute NPA for the great work so far and they have a strong case . The vision of NPA is to kill corruption and they are acting to that matter . Ace has not addressed his supports today after court like he normal do . All 16 accused are on bail and all of them had worked in this tender . This contract was about 2million and no single asbestos roof was made at any house . But the money was used and that on its own is corruption .
Ace support are saying we support him for 2022 and the will be national votes . Will Ace want to be candidate for presidency ?
Content created and supplied by: NewZbread (via Opera News )