After some South Africans decided to resurrect the hashtag of putting South Africans first, their first contact of attack is Julius Malema, whom they declared will die of heart failure because of the hashtag. They expressed anger that Julius Malema prefer to put foreigners first ahead of his people, and his voters. They also lamented that the lawmaker neither recognize the sovereignty of the nation, nor does he respect the country as a republic.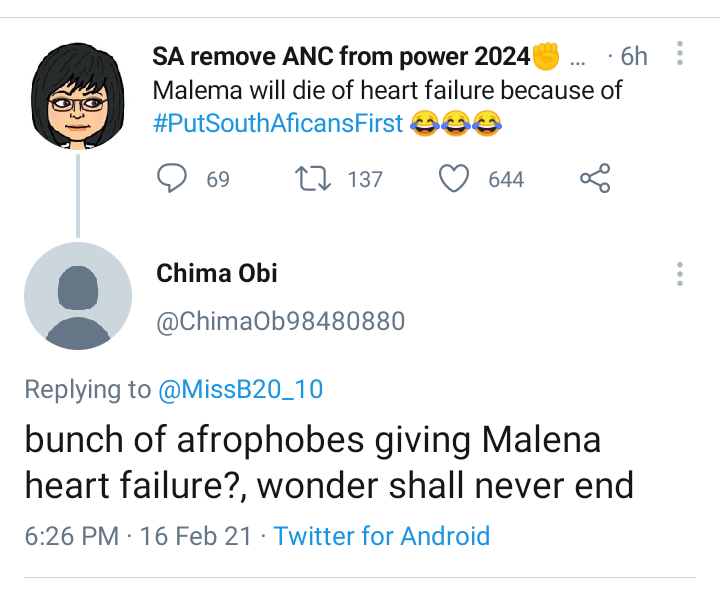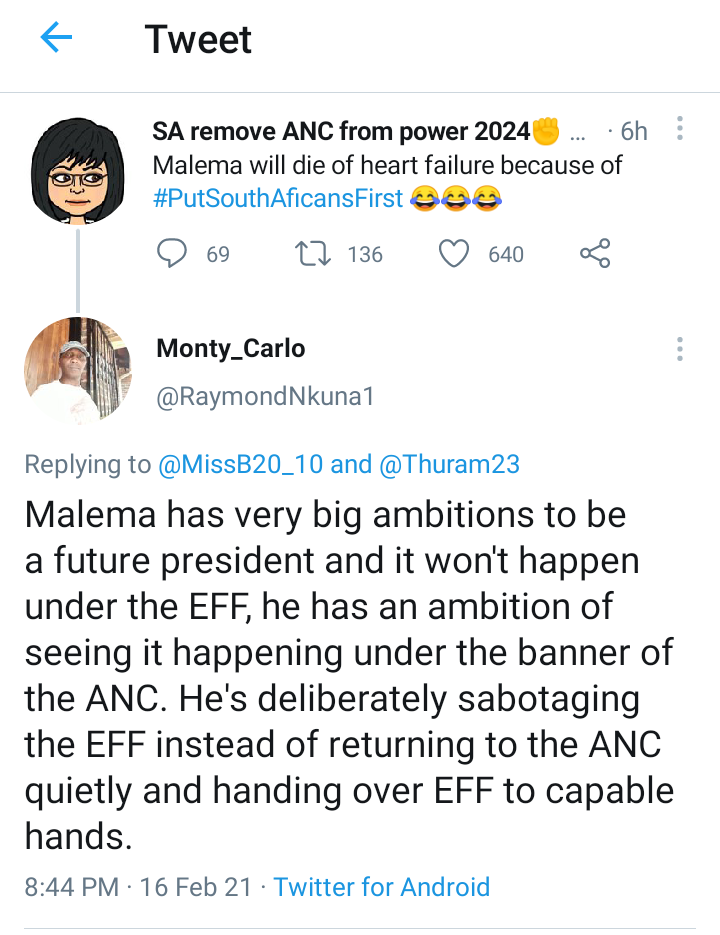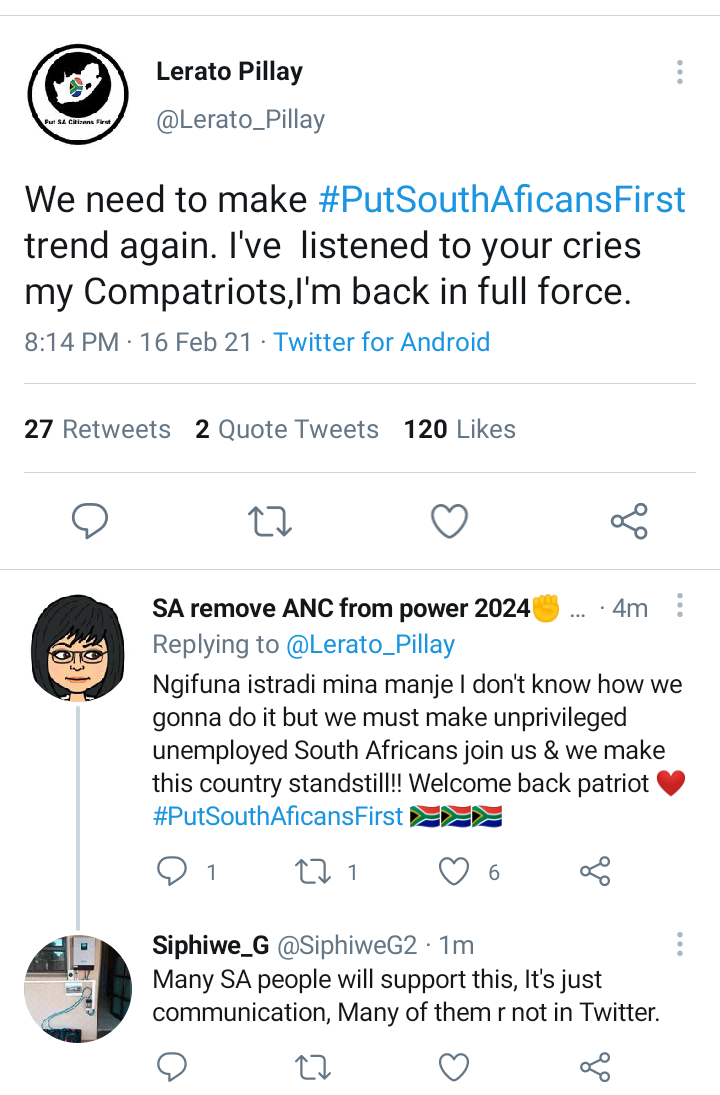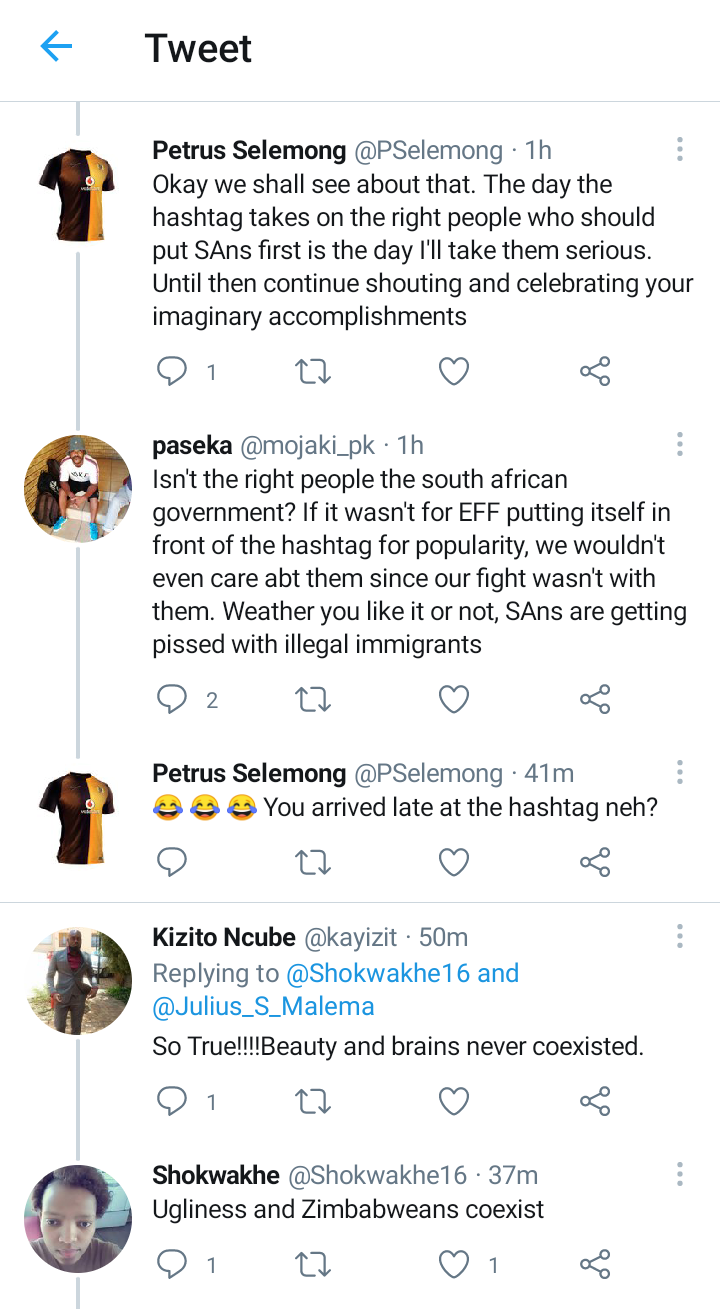 Recall that a member of putting South Africans first prayed sometime ago that God should kill Julius Malema with Coronavirus. Many South Africans, especially the diehard putting South Africans First clique, who have said that they do not want foreigners at all in South Africa are always praying dangerous prayers for Malema and his EFF members. These people often see the members of the Economic Freedom Fighters as sell outs. But Julius Malema on the other hand see them xenophobic people, and enemies of their fellow Africans. Malema said that he does not need the votes of such xenophobic and Afro phobic elements who are wallowing in self-hate. This statement further angered them.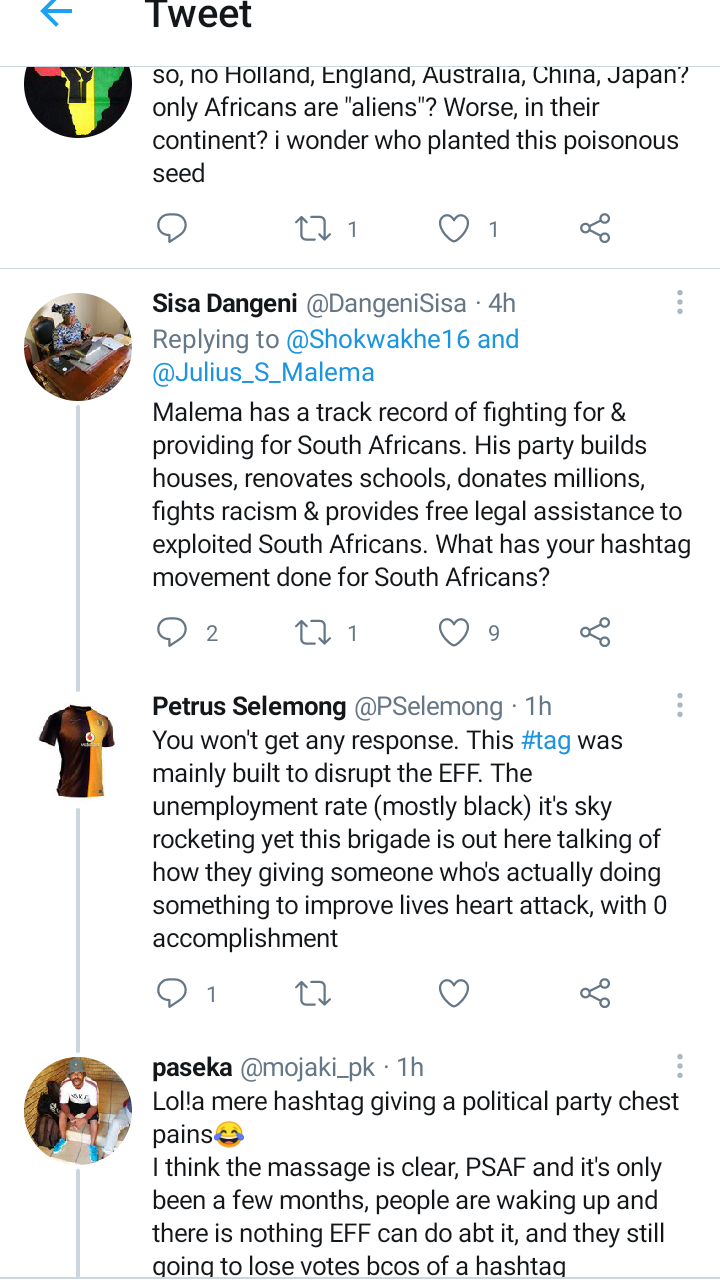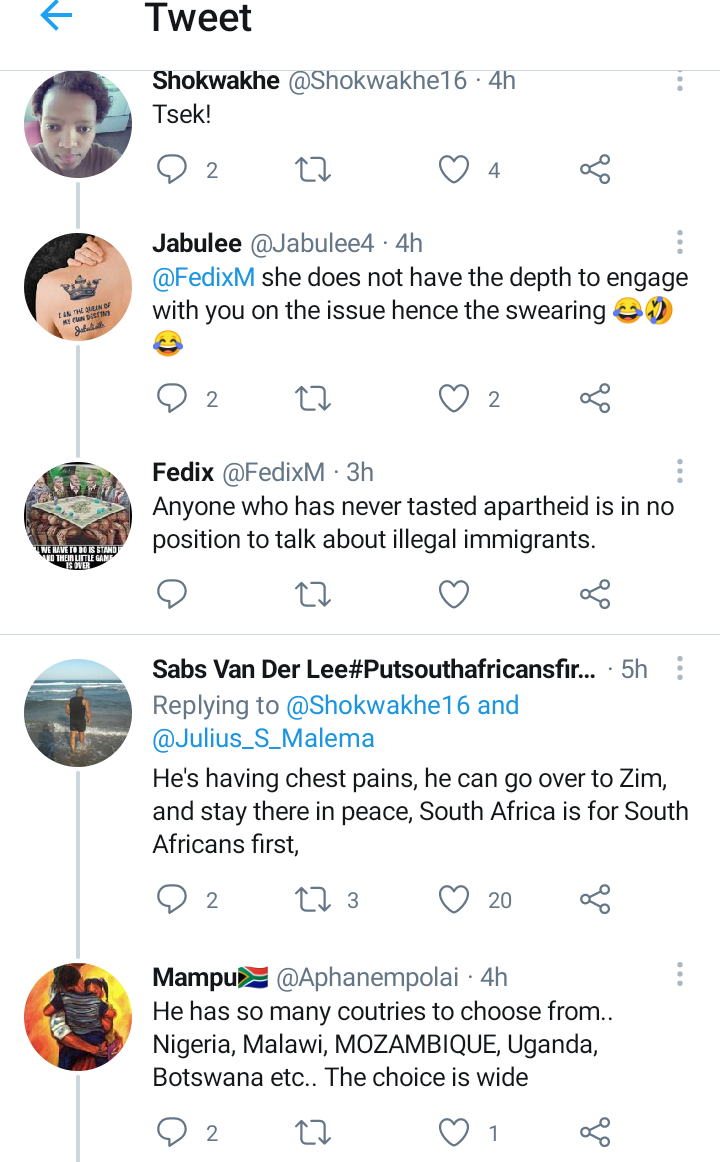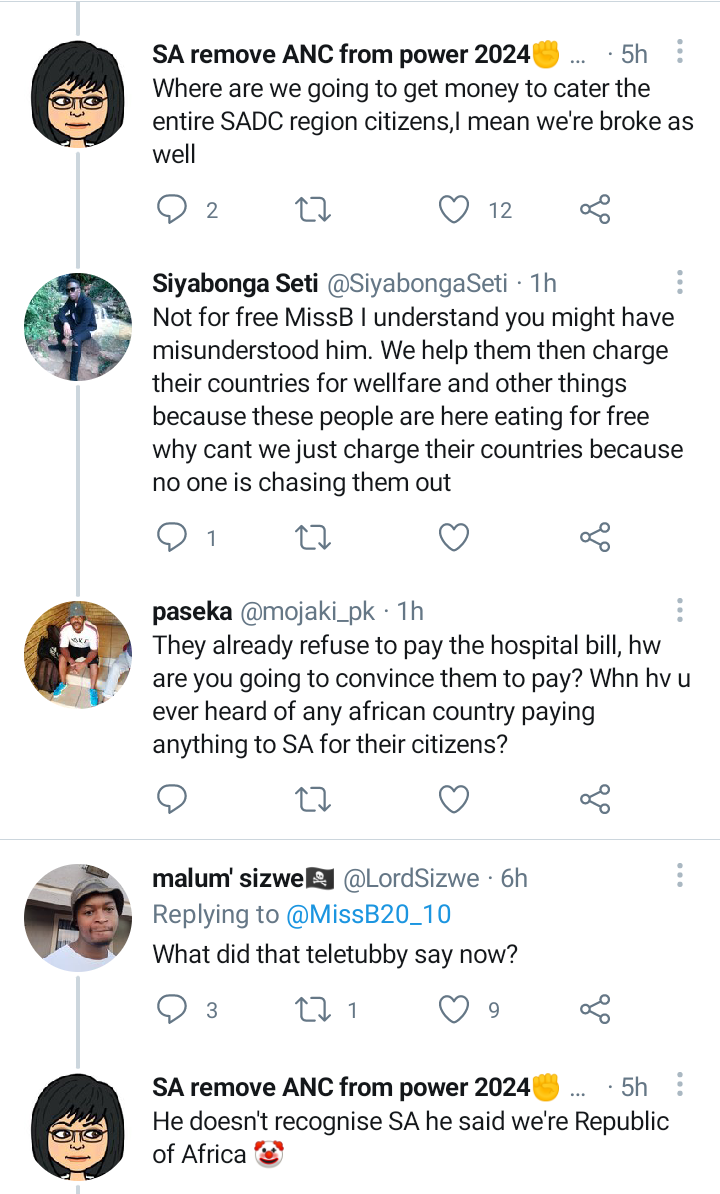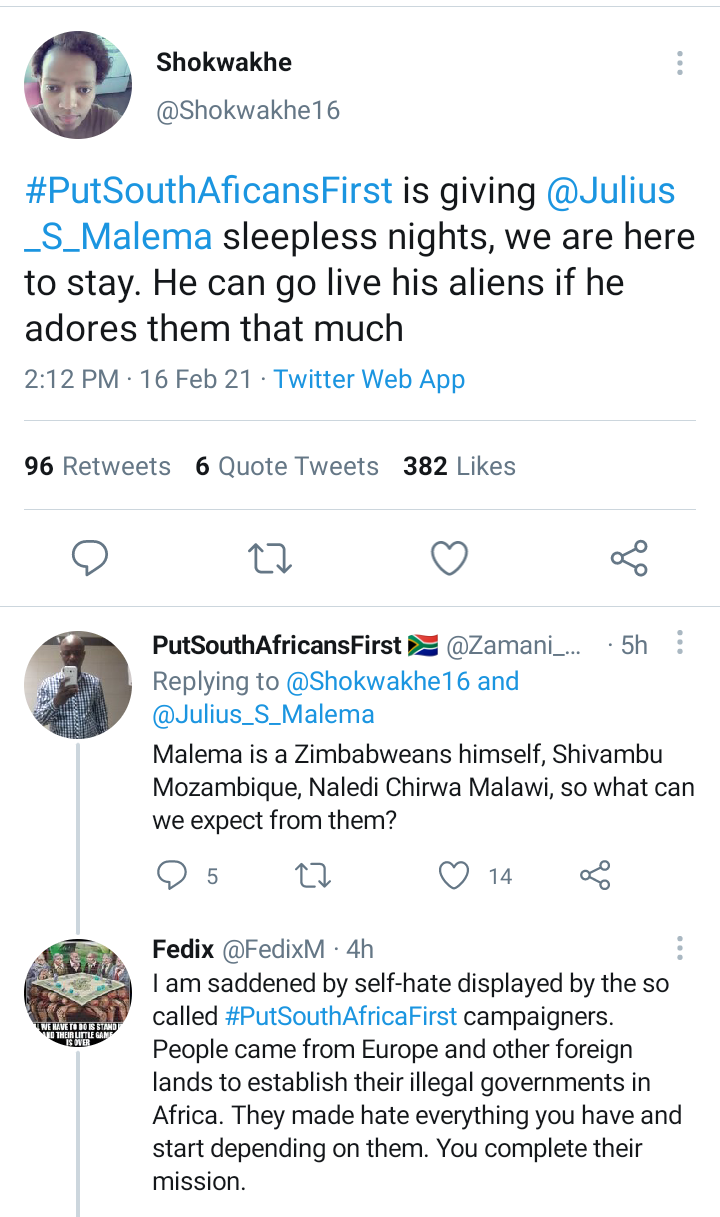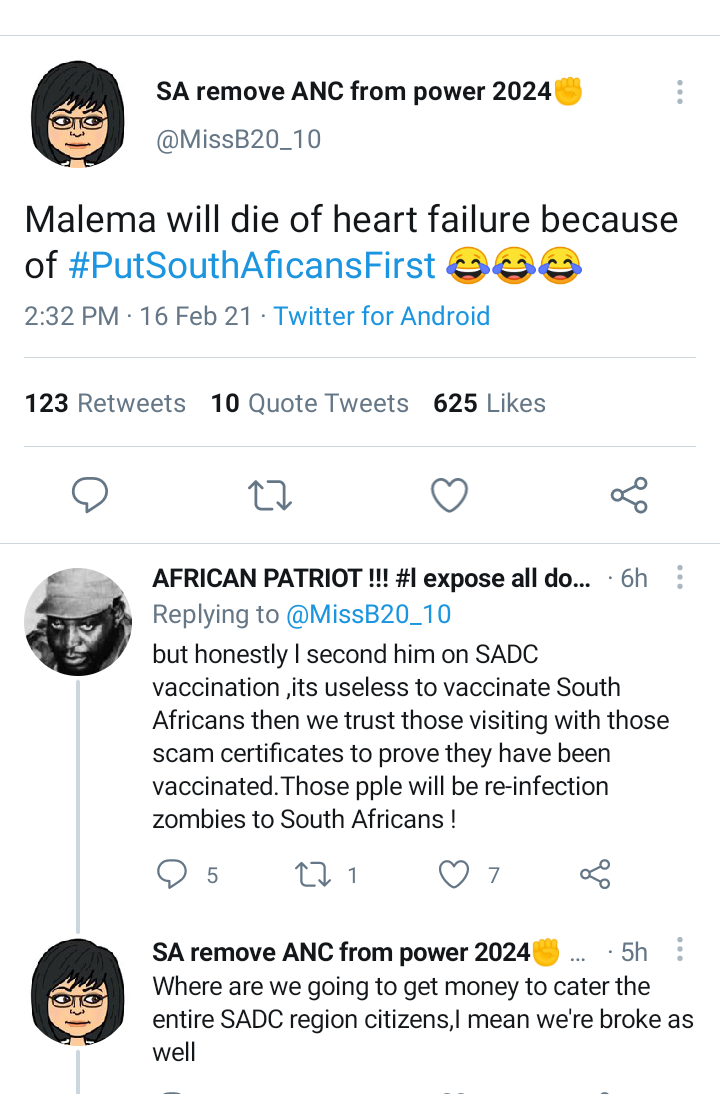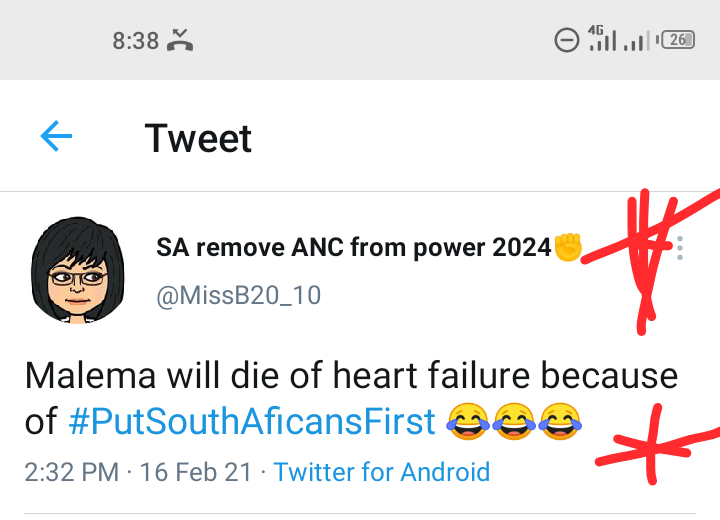 Thambo Mbeki was quoted as saying putting South Africans First is a meaningless statement, saying that such a Careless utterance is divisive. These group even declared that Julius Malema will never be president of South Africa no matter how much he dreamt, "Malema has very big ambitions to be a future president, and it won't happen under the EFF, he has an ambition of seeing it happening under the banner of the ANC. He's deliberately sabotaging the EFF instead of returning to the ANC quietly and handing over EFF to capable hands.". But some people are coming to the defense of Julius Malema, criticizing the group for praying dangerous prayers for a man who has done them nothing. Someone responded to them," bunch of afrophobes giving Malema a heart failure?, wonder shall never end ".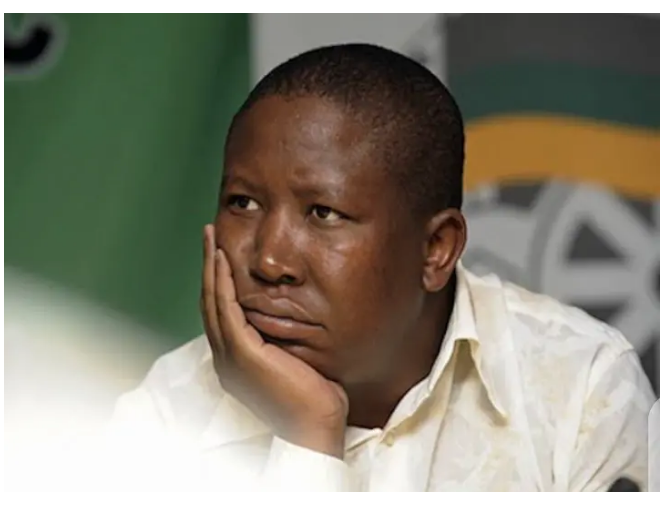 Another person told them to be careful because such prayers have a way of returning to the sender. Recall that one of the people who prayed for Julius Malema to die of Coronavirus on Twitter actually died of Coronavirus about a month later. While praying for others, there you are also indirectly praying for yourself.
Content created and supplied by: Anabelblog (via Opera News )