Economic Freedom Fighters leader Julius Malema posted a photo of him and the late Mama Winnie Mandela as he reflects on the journey that he has travelled for fourty years.
Julius Malema is one of the politicians who was close to Winnie Madikizela- Mandela and on her funeral he made a moving tribute and called out those he believes had tormented Winnie Mandela in her lifetime, but were present at her funeral.
Malema's particular phrase which trended on social media was "Mama, you never told us how we should treat them when they come here, I'm waiting for a signal Mama."
The relationship that Malema had with Winnie Mandela was that of mother and son.
The photo that Malema posted shows that Winnie Mandela wished Julius Malema a happy birthday and reffered to him as "son."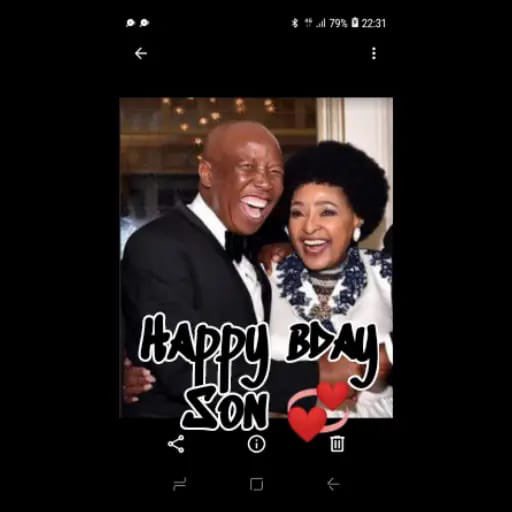 Julius Malema says his 40 years has been of an unbroken struggle and that he shall remain humble.
"40 years of unbroken struggle, my life has been and still is a struggle, mainly because I'm black and proud to be black. Thank you all for thinking about my family and me on this day. We remain humble, thank you very much," he said.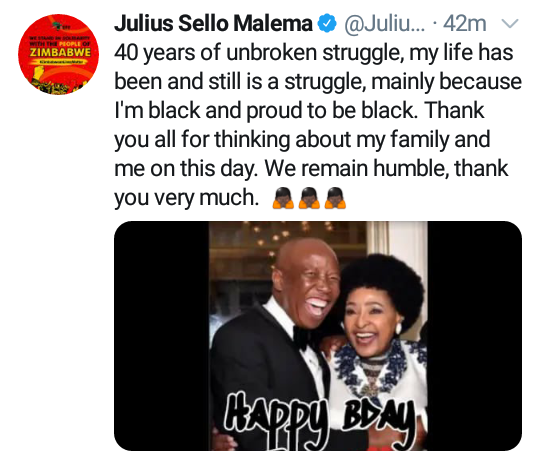 Winnie Madikizela- Mandela died on the 14th of April in 2018 and her cause of death was diabetes.
Content created and supplied by: yunahbvumbwe (via Opera News )