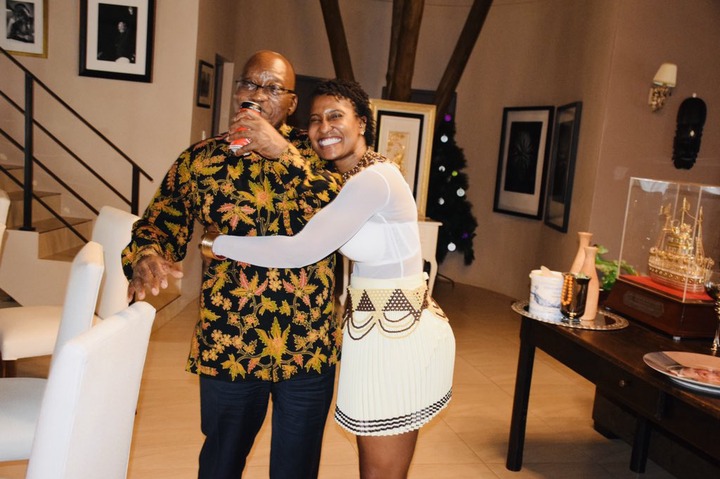 A few hours after president Cyril Ramaphosa's address, Jacob Zuma's daughter, Dudu, has dropped a bombshell at South Africans, reminding them that there's no freedom. According to Dudu, freedom and liberation is a far-fetched dream for the country's citizens.
"My Fellow BLACK South Africans...we are not yet free or fully liberated 🖤🖤🖤 #NotYetUhuru," Dudu said after president Cyril Ramaphosa's state of the nation address, which many say did not inspire confidence. The real battle is to start now. Aluta Continues, she added. Not yet, apartheid economy still intact backed by imperialist finance capital.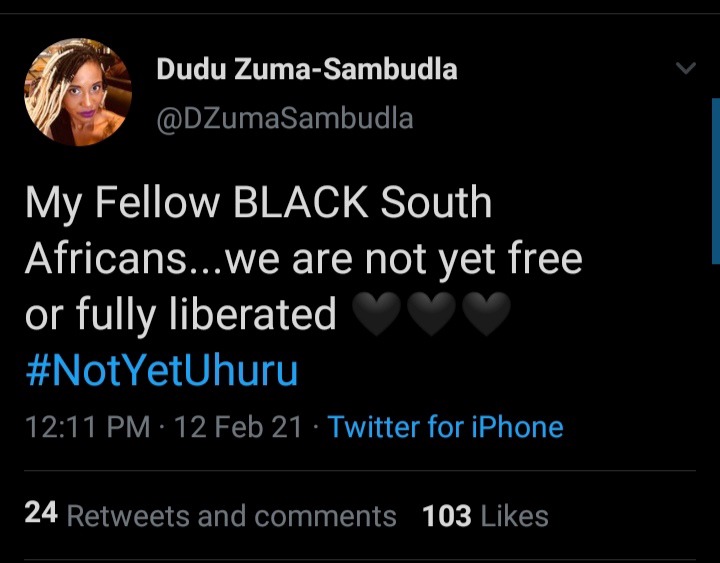 Dudu's statement was backed by her followers who also believe that for as long as people still believe the ANC is the vehicle to the attainment of our total liberation, the country is doomed! "We need a new revolution, and it will not be lead by the ANC," a Twitter user agrees with Dudu. According to several South Africans, the shall be no freedom for the country as long as Ramaphosa does not come up with a liberation plan. "As a South Africans I'm traumatised, exhausted and broken by state incompetence, abuse of power and Corruption.💔"
But has Dudu Zuma ever asked her father why he didn't fully liberate us during his 9 years in power? Even under her father's led administration we were not seeing any signs of being liberated or free.
Source:https://twitter.com/DZumaSambudla/status/1360169623728119811?s=19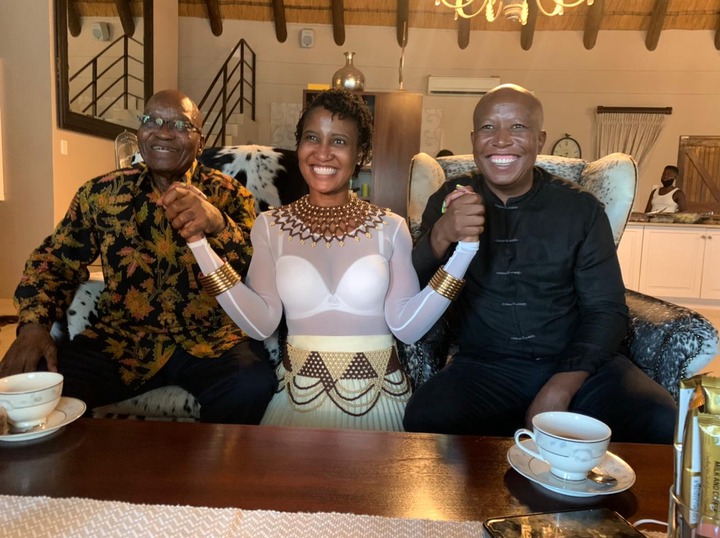 Content created and supplied by: Mmapula (via Opera News )