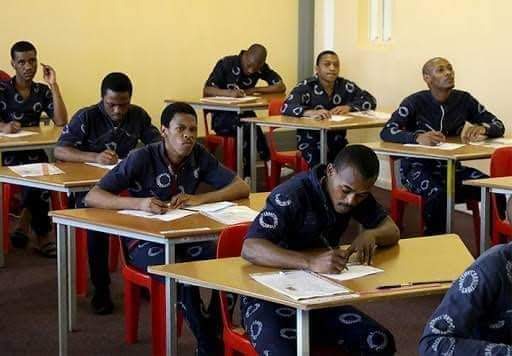 Everyone deserves second chances especially inmates with minor offences...
People should understand that during apartheid there was "PRISON" where people were treated like prisoners and after democracy there is "CORRECTIONAL CENTRE" where people are rehabilitated to be better people to integrate well with their community....Check Denmark Correctional services and come back to me.
It's a "correctional facility", those wondering why inmates are given an opportunity to study. The purpose is to try and give them something good to do/focus on after serving their sentence. So that they don't see crime as the only way of survival.
Coronavirus Hotline Number: 0800 029 999 from 8am to 4pm, Monday to Friday. Help protect your loved ones by sharing this official South African government COVID-19 service with your family, friends and community. Send Hi to 0600 123 456 on WhatsApp. The NICD has another Clinician Hotline to improve #COVID19 communication and support for healthcare provider. Please like, share and comment on my articles and follow me for more updates.
Content created and supplied by: Lee-H (via Opera News )