Cyril Ramaphosa is clearly one of South Africa's wealthiest persons, with a net worth of about R6 billion. He is a well-known businessman with a diverse portfolio of interests in the financial sector. Ramaphosa formed the Shanduka Group, which he eventually sold to serve his country, and he previously had the franchise rights to 145 McDonald's restaurants in South Africa, among other businesses. He has no doubt enjoyed the pleasure of living in mansions and driving state-of-the-art automobiles thanks to the riches he has amassed through his various pursuits.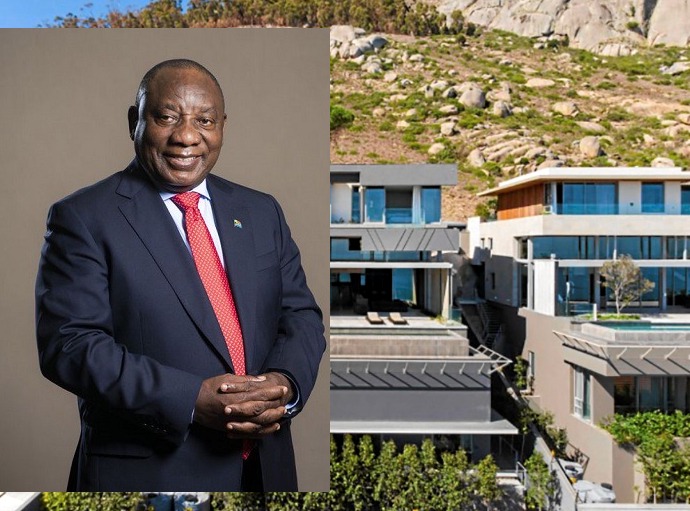 Aside from the aforementioned, Cyril is a prominent South African politician; in fact, he is the country's current president, having won the general election in 2019. Prior to becoming the country's number one man, Ramaphosa held many posts, including anti-apartheid activist, trade union leader, President Nelson Mandela's Secretary-General, President Jacob Zuma's Deputy, and Chairman of the National Planning Commission. When Jacob Zuma resigned in 2018, he occupied the presidency through his position as Deputy President. He went on to win the general election the next year, keeping his presidency. This suggests that Cyril has lived in Mahlamba Ndlopfu since 2018. The official residence of whoever holds the position of President of South Africa is Mahlamba Ndlopfu.
Mahlamba Ndlopfu Is Located In The Capital City Of Pretoria
The Mahlamba Ndlopfu has been the official house of the sitting President of South Africa since 1940. The house lies on the Bryntirion Estate in Pretoria, South Africa, and despite the fact that the estate has undergone modifications, it has remained in the same place since it was built in 1940. President Cyril Ramaphosa, his family, and aides are the current residents of Mahlamba Ndlopfu as of 2021.
The Oliver Tambo House, where the deputy president and his family live, is also located on Bryntirion Estate. David Mabuza, Ramaphosa's deputy, is the current inhabitant of the Oliver Tambo House. The mansion is closely secured, as predicted, with over 202 CCTV cameras monitoring the area. To beef up the security system, four gatehouses and motion detecting fences were constructed in 2007. The barriers are expected to cost R90 million.
The estate, which spans 107 hectares (264 acres), is made up of 28 erfs, which, with the exception of one, all belong to the nation. Residences for some cabinet ministers and guesthouses for the president are among the structures on the property. Mahlamba Ndlopfu also has leisure facilities such as 15 tennis courts, a 9-hole golf course, swimming pools, and more. A helipad is also available for simple mobility to the property.
Mahlamba Ndlopfu Was Contructed By Gerard Moerdijk
Gerard Moerdijk, who is known for his work on the University of Pretoria and the Voortrekker Monument, which he designed, was able to make a favorable impression on the Department of Public Works' jury that was tasked with selecting a skilled hand to oversee the estate's development. The concept was conceived in the late 1930s, during Prime Minister Jan Smuts' tenure.
After winning a national competition to find the finest architect for the work, Moerdijk combined several ideas and styles to create an estate that best represents South Africa's strong unification. He took the Cape Dutch aesthetic and gave it a luxurious twist, and the outcome was stunning.
Mahlamba Ndlopfu is Not The Original Name Of The Residence
Interestingly, the president's residence was not given the name Mahlamba Ndlopfu when it was built. It was previously known as Libertas (Latin for freedom) by the estate's founders. The name was used for more than six decades until Nelson Mandela, the country's first black president, decided it merited a pseudonym that better reflected the people's culture.
Nelson Mandela was elected President of the Republic of South Africa in 1994, bringing with him his love for African symbols and making various attempts to restore the African flavor in a country where the White minority had controlled for decades. He renamed Libertas Mahlamba Ndlopfu as part of his efforts to re-Africanize the country. The new name was given to the presidential mansion in 1995 and is a term from the Tsonga language that means "New Dawn.".
Jan Smuts Was The First South African Head of State To Live in Mahlamba Ndlopfu
Since the 1940s, Mahlamba Ndlopfu has been the home of South African leaders. So far, there is no evidence that any president lived outside the presidential mansion, despite the fact that they all owned private residences, like as Jacob Zuma's contentious Nkandla property. Jan Smuts was the first head of state to live in the presidential estate, and he was also the one who conceived of its construction.
Mahlamba Ndlopfu, the present residence of President Cyril Ramaphosa, has hosted foreign presidents on official trips to South Africa. Some of the high-profile visitors to Mahlamba Ndlopfu include former US President Barack Obama, Prime Minister Fayez al-Sarraj of the Libyan Government of National Accord, and former French President François Mitterrand.
Ramaphosa has been the tenant of Mahlamba Ndlopfu since becoming the presidency of the Republic of South Africa on February 14, 2018. Before him, other presidents who lived on the estate included:
Jan Smut – First occupant – 1948
F. W. de Klerk – 15 March 1989 – 10 May 1994
P. W. Botha – 3 September 1984 – 14 September 1984
Nelson Mandela – 10 May 1994 – 14 June 1999
Thabo Mvuyelwa Mbeki – June 16, 1999 – September 24, 2008
Kgalema Motlanthe – September 25, 2008 – May 9, 2009
Jacob Zuma – May 9, 2009 – February 14, 2018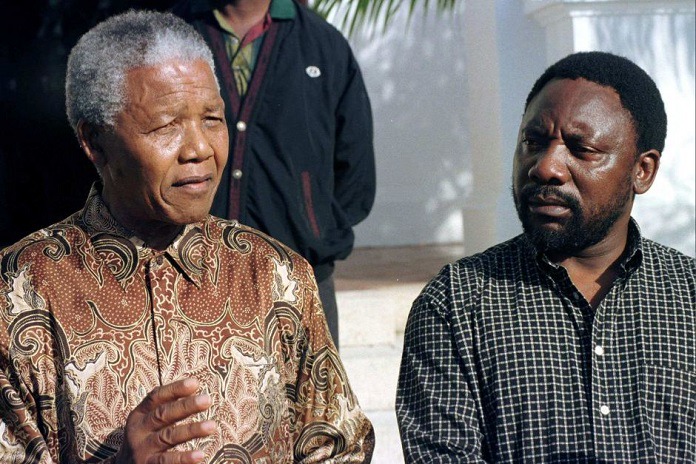 Highlights Of The Features Of Mahlamba Ndlopfu
28 structures
Several swimming pools
Helipad
Presidential guest house
15 tennis courts
9-hole golf course
202 surveillance cameras
4 massive gatehouse
Anti-climb detection fences


A Look AT Cyril Ramaphosa's House Outside the Presidential Residence
When you are among the wealthiest people in a country like South Africa, where luxury is valued, you are expected to own expensive residences in several locations. In that sense, Ramaphosa has not disappointed, since he owns real estate investments in a number of towns across the country, including Fresnaye, Cape Town, and others. Notably, several of these homes are rented out to people, despite the fact that he is unable to utilize them frequently due to his current employment and location.
Again, the majority of his assets remain hidden from the public eye since he prefers to keep his personal life secret, especially since becoming president. However, given that Ramaphosa was a well-known businessman before becoming president, it's not surprising that he owns a variety of properties across the country.
Ramaphosa Has a Luxury Mansion Located at the Foot of Lion's Head in Cape Town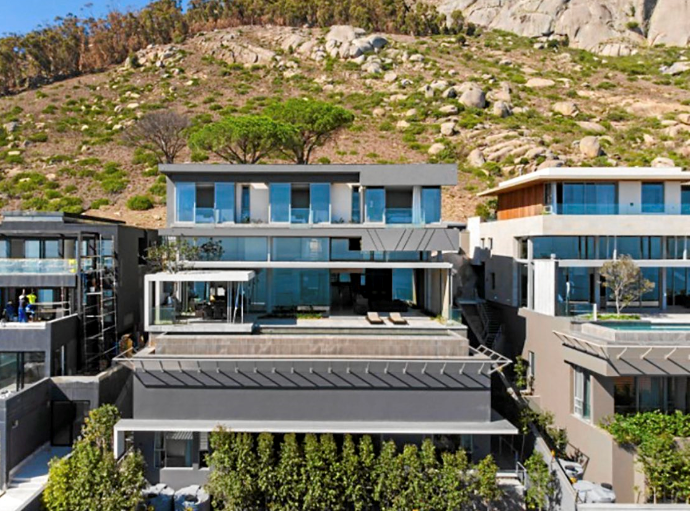 image source
President Cyril Ramaphosa's private house, a mansion that has turned many heads, is located on Lion's Head, the world's most trekked peak. Former president Jacob Zuma's lavish Nkandla estate in Cape Town has been compared to the opulent mansion under Lion's Head in Cape Town.
Cyril Ramaphosa's Lion's Head residence was erected on a vast plot of land he purchased in 2010 for a stunning R30 million. The house is situated between Signal Hill and Sea Point in one of Cape Town's most affluent areas. The house is situated to have a good view of both the Atlantic Ocean and the imposing Lion's Head.
While he purchased the site and began construction before becoming president, it is worth noting that the Fresnaye mansion was still under construction when Ramaphosa was elected president of South Africa. Even though he was living in the official State House in Pretoria, he continued to build the house.
Attractions That Come With Ramaphosa's Fresnaye Mansion
Massive view of the Atlantic Ocean
View of the towering Lion's Head
View of Robben Island
Built on 2 plots of land worth $30 million
Occupies 1,423 square meters


The Fresnaye Mansion is Up For Rent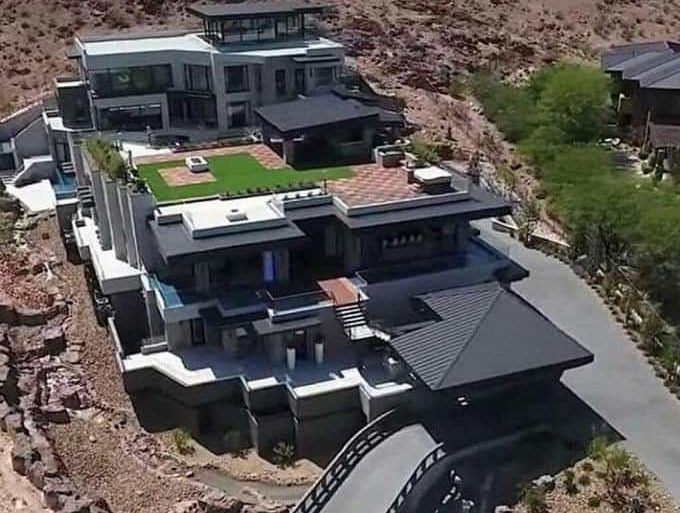 image source
One of the completed structures in Ramaphosa's Freysnaye home has been tagged for rental. Following the Covid-19 epidemic, the notification was issued in December 2020. The beachside home was rumored to be available for rent at a monthly rate of R175,000. The goal is to provide a calm place to let off steam after a stressful year for those who can afford such luxury.
The mansion is near to the one Ramaphosa uses as his private residence, so you may experience the wonderful views and pure air that comes with the surroundings. As a result, if you're lucky, you might catch a peek of the country's number one citizen. Given the travel limitations imposed by many nations to combat the spread of Covid-19, demand for the mansion is expected to be high. As a result, many people who intended to travel for holiday in 2020 will be unable to do so, and the Fresnaye estate is an excellent place to soak up the beauty of nature while having a nice time.
Ramaphosa's Fresnaye Residence Has Courted Controversies
The mountainside estate has made the news for all the wrong reasons, causing a stir on social media. This comes after reports that the president may have used government funds to build his personal mansion. According to allegations, monies were transferred from a campaign account to Ramaphosa's family foundation, Tshivhase Trust, in August 2019. In March 2018, R21 million was reportedly put into the Tshivhase Trust, while repairs at the Lion's Head mansion were completed around the same time.
The NASREC-connected and Linked Environmental Services FNB account was linked to the traceable transfer of monies that entered the family trust account. On the 8th of March 2018, R18 million was paid into Tshivhase Trust using these accounts, and on the 13th of the same month, R2.5 million was placed into the trust, followed by R500 000 the next day.
Because almost all of the president's private properties are managed by Tshivhase Trust, it raised a lot of eyebrows when it was revealed that donations made during his campaign were moved into the trust. People wondered if this was going to be a remake of former president Jacob Zuma's Nkandla homestead, which was practically built with taxpayers' money.
While first refusing to comment on the leaked statement of account, Ramaphosa eventually addressed the legislature, arguing that supporters of the presidential campaign should not be held accountable for their contributions. He went on to say that he donated R6 million to the campaign and that he also borrowed the campaign R31 million from his own account. At the time, just R21.5 million of the R31 million had been repaid.
How Many Cars Are In Cyril Ramaphosa's Presidential Motorcade?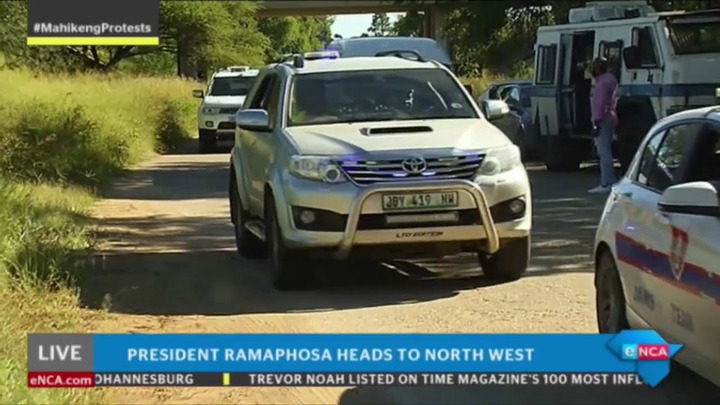 image source
Cyril Ramaphosa, the president of one of Africa's wealthiest countries, is accompanied by a magnificent fleet. However, the actual number of cars in his presidential fleet has not been established, but one thing is certain: the president is accompanied by a large number of cars, including police escorts, when on official tasks.
Mercedes-Benz S-Class, BMW 7 Series, Jeep Grand Cherokees, Golfs, and other brands are among the vehicles in his presidential fleet. The presidential fleet is luxurious in general. Despite the fact that Ramaphosa has always stated that he did not enter politics for the money, he is enjoying the privileges that come with his position in the country. Despite this, he has always advocated for government employees to drive less expensive cars in order to save money.
Some of the Cars in Ramaphosa's Presidential Fleet and Their Features


BMW 7 Series
Power Steering
Power Windows Front
Anti Lock Braking System


Mercedez-Benz S-Class
Fog Lights – Front
Alloy Wheels
Multi-function Steering Wheel
Power Steering


Golfs
Expansive cargo hold
Composed handling
High-end cabin
Roomy back seat
Great fuel economy with manual transmission


Jeep Grand Cherokees
Transmission – 8-speed automatic
EPA Mileage Est. (Cty/Hwy) – 18/25 mpg
BMW 3 Series
Power Steering
Passenger Airbag
Mercedes-Benz ML-Class
Power Steering
Power Windows Front
Anti Lock Braking System
Air Conditioner
Ramaphosa's Personal Cars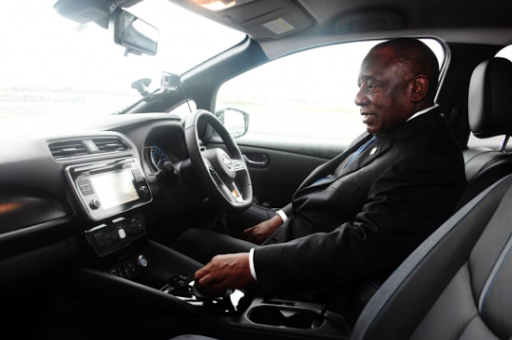 image source
Even before assuming the presidency, the president had never been a fan of high-end automobiles. He once dispelled claims that he had purchased a Maybach 62, claiming that his ordinary BMW was still serving him well.
Ramaphosa does not flaunt his money on social media or the like due to his privacy policy. As a result, the number of cars in his own garage is unknown, although there is little doubt that he has some high-end vehicles.
NOTE:
This Content/ Biography Published here is well researched and 100% from trusted Source.. 
DISCLAIMER!!: This Content Is For Knowledge Reason, Don't Hesitate to Reach Out to Us for Any Correction || Suggestion || Copyright Infringement!!
Share this unique article across all social media platforms and please don't forget to maintain social distance, wear your face masks, wash your hands regularly with sanitizer for prevention is better than cure.
Thanks for reading, the topics covered here are available for positive progress and critical assessments. Please do well to drop a comment below and share the article with as many as possible as possible
Content created and supplied by: 360News (via Opera News )
Opera News is a free to use platform and the views and opinions expressed herein are solely those of the author and do not represent, reflect or express the views of Opera News. Any/all written content and images displayed are provided by the blogger/author, appear herein as submitted by the blogger/author and are unedited by Opera News. Opera News does not consent to nor does it condone the posting of any content that violates the rights (including the copyrights) of any third party, nor content that may malign, inter alia, any religion, ethnic group, organization, gender, company, or individual. Opera News furthermore does not condone the use of our platform for the purposes encouraging/endorsing hate speech, violation of human rights and/or utterances of a defamatory nature. If the content contained herein violates any of your rights, including those of copyright, and/or violates any the above mentioned factors, you are requested to immediately notify us using via the following email address operanews-external(at)opera.com and/or report the article using the available reporting functionality built into our Platform See More