South Africans Laughed At a Man Who Was Cleaning and Sweeping the Messy Streets of Phaphameng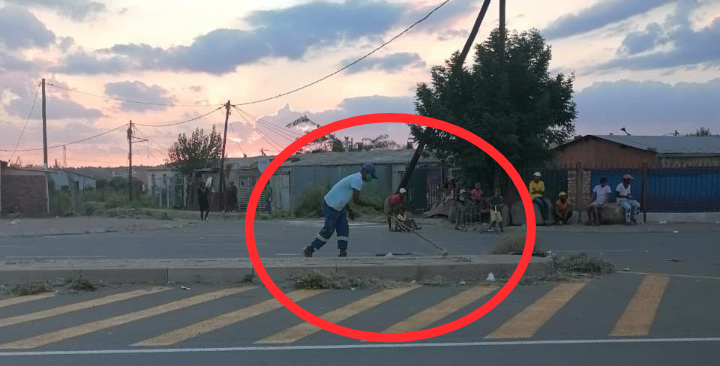 A popular south African social media influencer has allegedly posted a video footage on the social media revealing the moment a good south African man was seen sweeping the street of Phaphameng after it got messed up by some dirty south Africans.
Instead of getting accolades for job well done, some South Africans were laughing at him as reported by advo on Twitter.
According to report;.
This guy named Suprise decided to start cleaning the messy street of Phahameng Bloemfontein and sweeping up piles of garbage from morning until almost noon all by himself and not hired by anyone while others laugh at him and call him names for his good deed.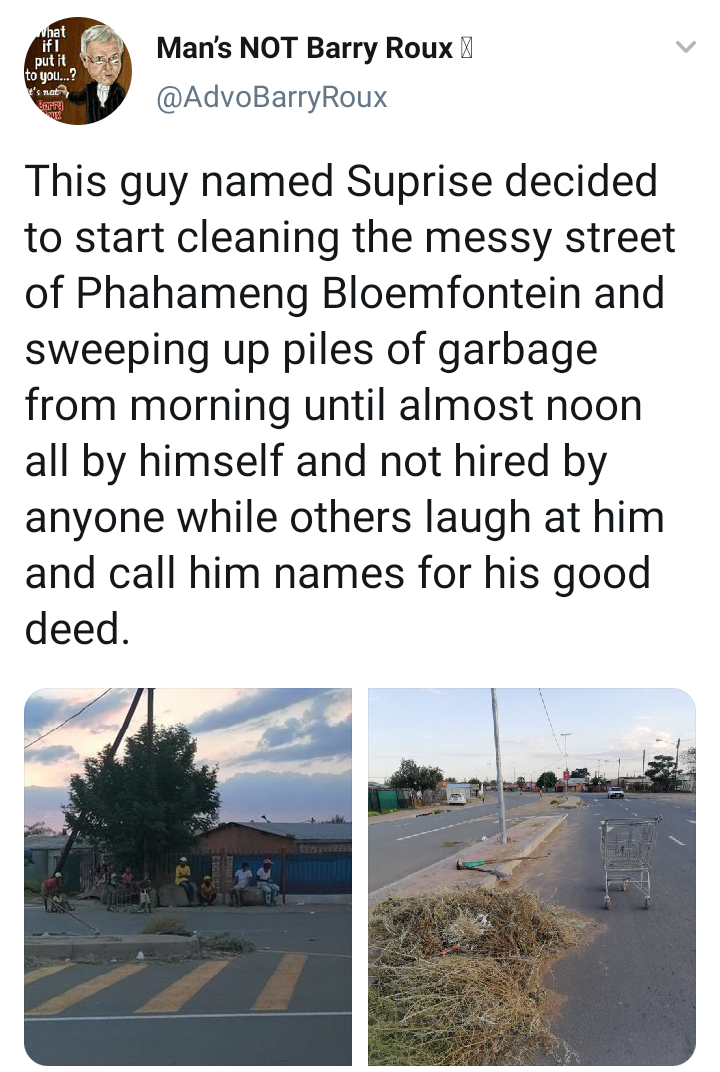 Below are some reaction by South Africans;
@Cha
The cleaning campaigns were done in every school before 1994😢😢 people misinterpreted libation.
Freedom to some it meant living like pigs, shiting anywhere you want!! Building shack every where, this use to be the 3rd world country's problem not SA🥺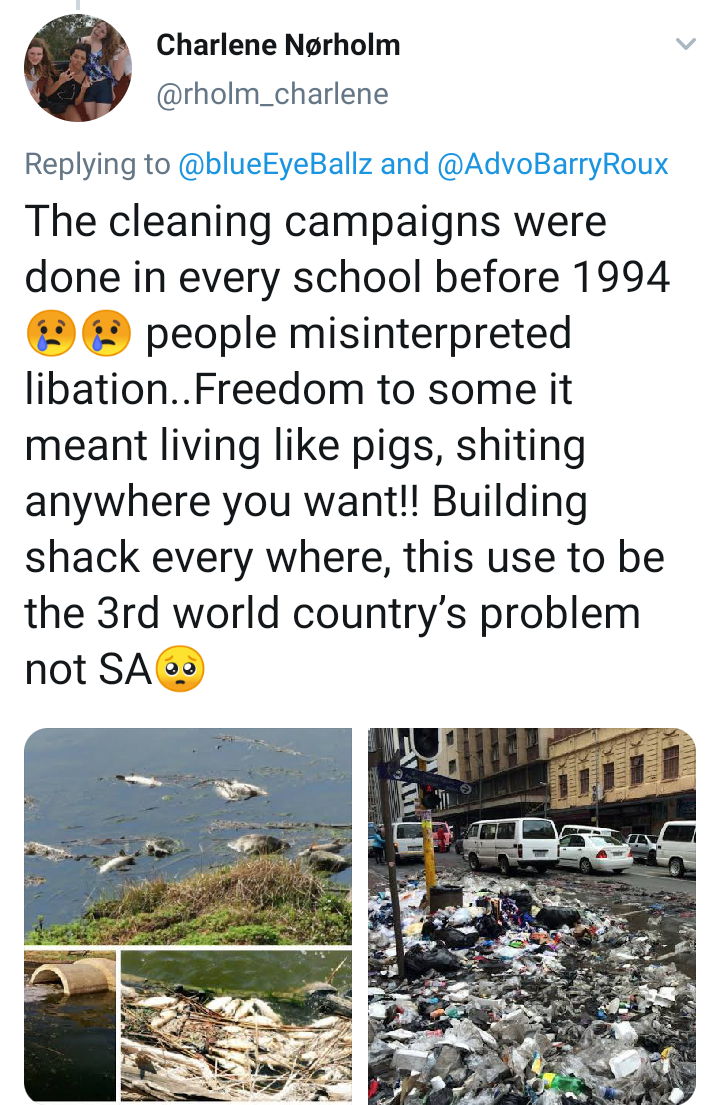 @Sept
Black people we a dirty being hey. At my area we have garbage service every Tuesday but the dumping in this place is annoying... why laugh and not help or drink water and live your life.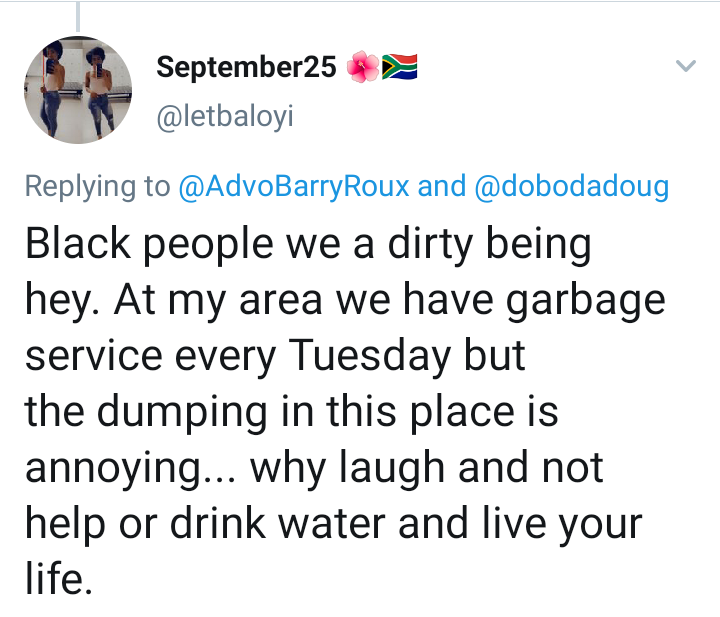 @Kg
ANC. our people vote Anc isn't it ironic we could pay our rates and taxes in during apartheid but some how since democracy we are not paying. The system has failed in all fronts at the forefront of this is unemployment championed by a crime committed under the guise of corruption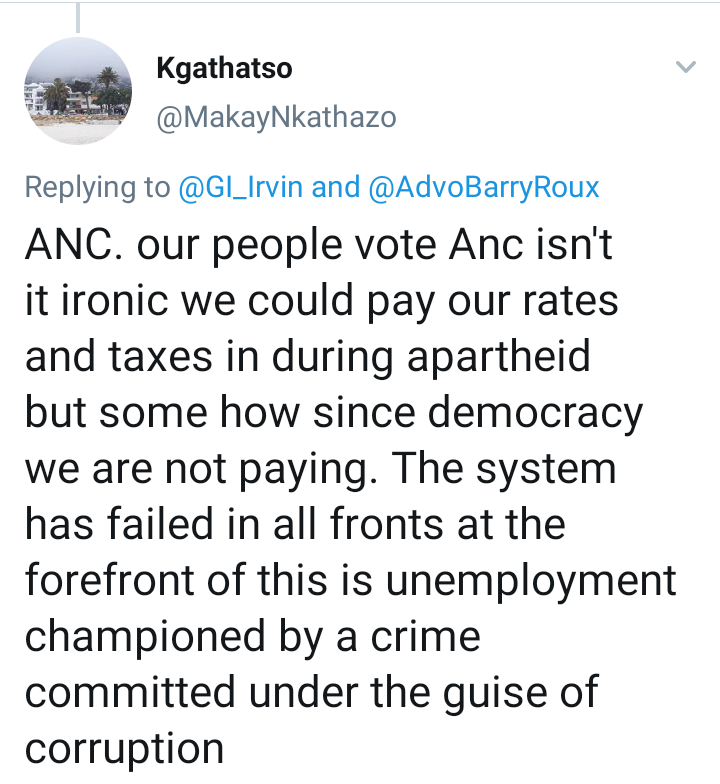 What can you say to this?
Content created and supplied by: Legitboy (via Opera News )