We will Never Take Ramaphosa Serious Until those ANC Involved in Corruptions Are Jailed- White Man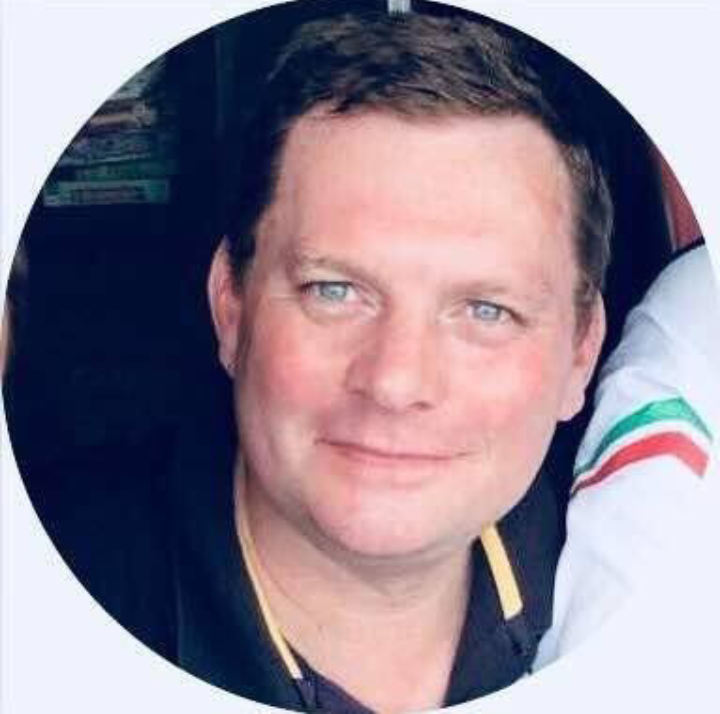 White south African man who is very much influencer on Twitter has allegedly dropped a bombshell Statement which Left many south Africans in the state of controversy.
The white South African man reveals what president Ramaphosa must do to get relevance in south Africa as the president, failure to do them no one is going to Listen to what ever he has to say or do.
According to him;
President Ramaphosa can write all the letters he wants on corruption. He can give many speeches. But the only time he & the ANC will be taken seriously is with actual convictions & jail time for those involved. Period. 🇿🇦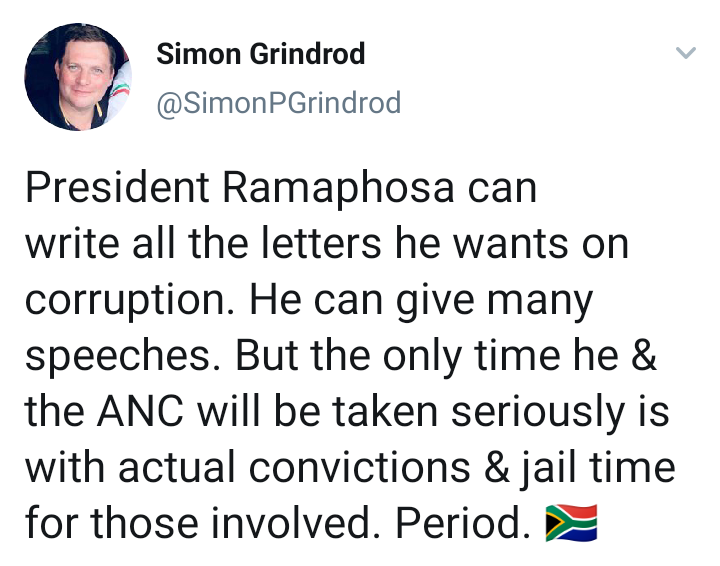 Below are some reaction from South Africans on Twitter;
@Eth
Unfortunately got to that time where Cyril has been given enough time to do something, and yet he has chosen to do nothing. As much as he may face huge obstacles to do the right thing, he has not managed to take the necessary steps to finish state capture. He is the problem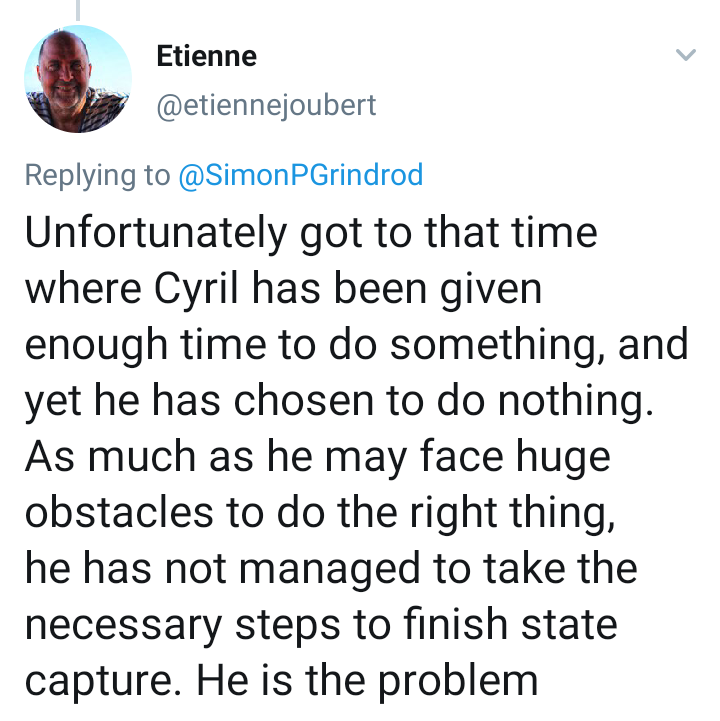 @Th
Yes the big question is will he take himself to jail too and his comrades I wonder,how can u acquire a vaccine that is expiring very soon instead of trusting our scientists have them develop it total corruption nje #WeWantOurCountryBack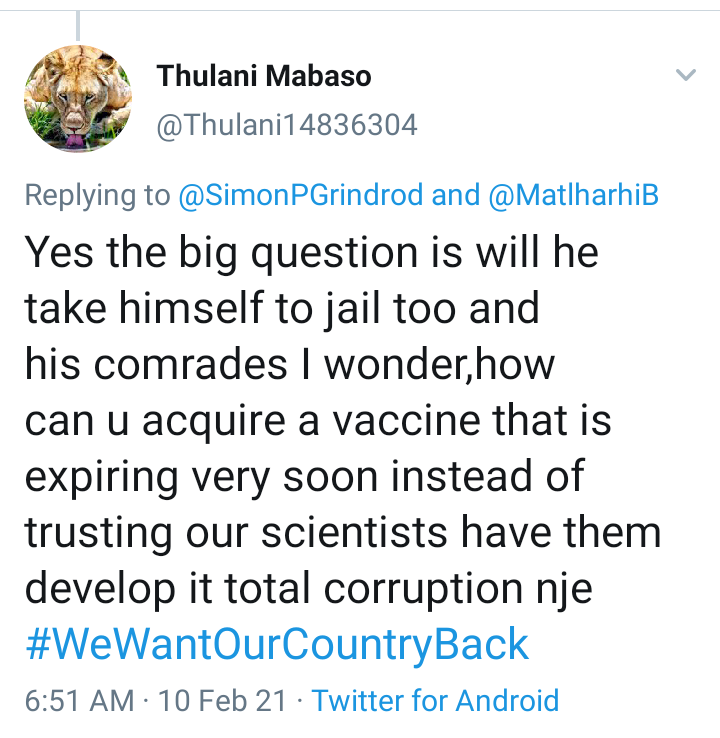 @Mike
I think that he knows he is failing and that the speeches and letters give him a sense that he is doing something. It's his way of coping whilst the building collapses around him.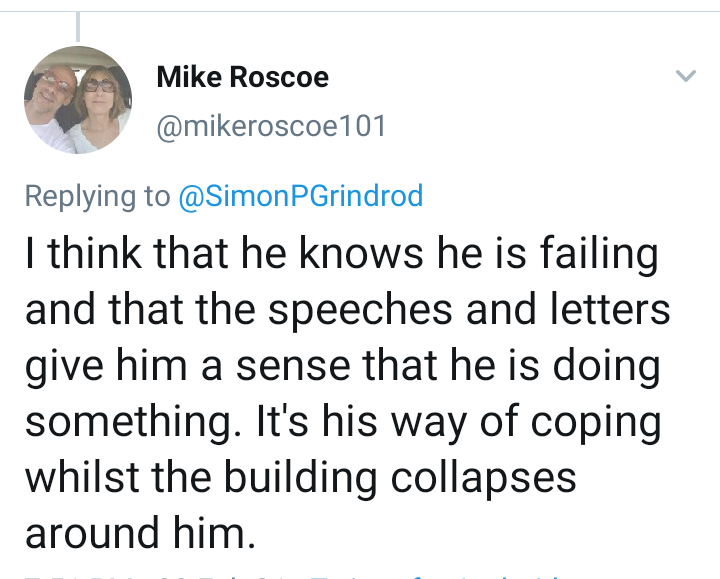 @Gor
Outsource the civil claims to law firms to pursue concurrently. Only way to get corruption down us use all resources available. NPA is shit compromised and has too much to do.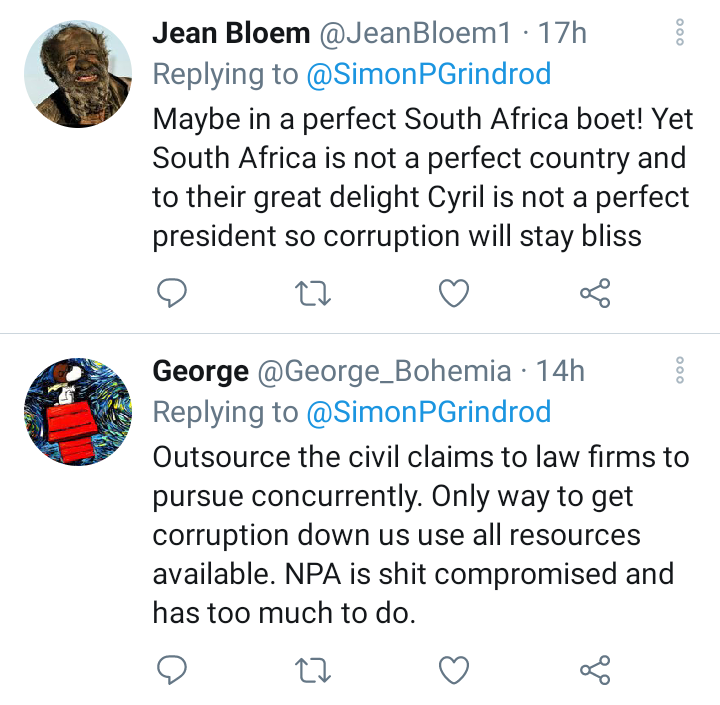 Watch: "Daughter Of Jezebel"- See The Dirty Things This Lady Was Caught Doing in The Church that got People Talking (Video)
@Nu
And the truth is that he has failed to stamp his authority hence the thugs who are supposed to be in jain are regrouping and finding confidence by representing themselves as victims and pro black revolutionaries.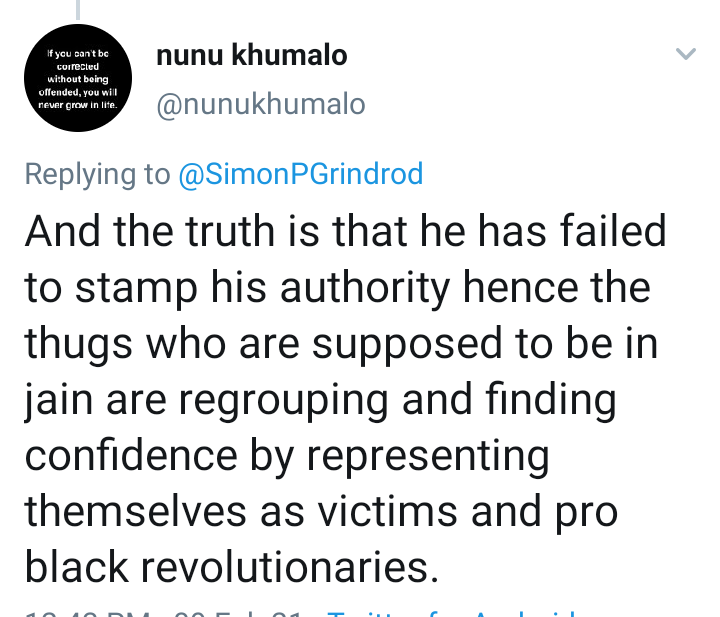 What can you say to this?
Content created and supplied by: Legitboy (via Opera News )