South African public has seemed to accept corruption has become a part of us. We have accepted the culture of dishonesty and has become the norm in South Africa.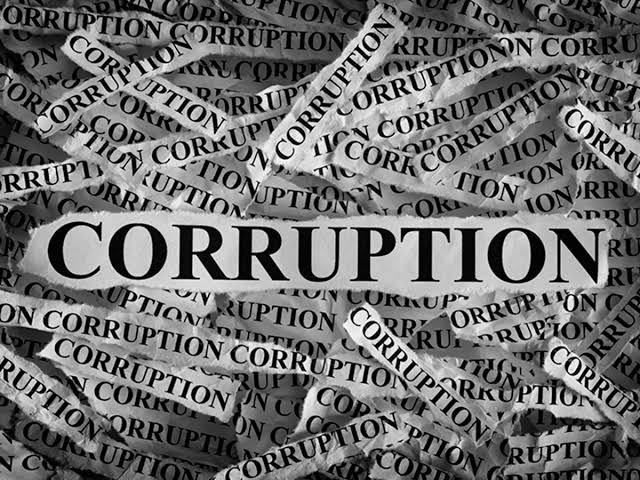 We have gotten used to it and it become endemic to us. It is an open secret that to be able to get a driver's licence you need to pay a certain amount of monies. Very few times whereby you will get your license in an honest manner. 
It is disturbing because there was once a time when any form of corruption was such a major deal.
Other forms of corruption include the whole SAA intelligence services. With this scandal it makes one to question how do you lose 69 billion rand in one financial year? Aren't there any checks and balances in place to mitigate against misappropriation of funds ? 
The state can willy-nilly lose six billion rand in one department this triggers one to think what kind of a nation are we. It is the little things that add up to the bigger things. 
Our own parliament once ruled with no fear or favour. It was intolerant to Parliament corruption. Today it is a different matter altogether. If you let the little things like the ultimately lead to bigger things. Many members of parliament used states resources for their personal needs. They abused some travel vouchers, spend states monies on lavish parties and other sundry expenses. 
 For some cases which where investigated there were were some real penalties but the most important thing has to do with the leadership of the country. If there is a subtle condonation from the leadership side that it is okay one can get away with misappropriation of funds it builds a culture of condoning corruption.
When something has became this endemic it is very difficult to deal with it. Right now the PPE scandal shows that there is still no change because that is not the same political party which is still in power even though the President has a great power on who he decides to put into cabinet and should there still be corruption people at parliament it will still continue this culture of corruption. South Africans wake up before it's too late. 
Content created and supplied by: CleopatraMH (via Opera News )