Fikile Mbalula is one minister who is always on twitter, sticking his nose everywhere and commenting on whatever the general citizens are talking about. Mbalula's image as a minister has been looked at without dignity because of his behaviour on Social Media.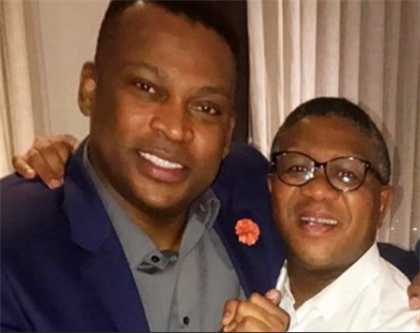 Radio and Television sport presenter shared a video of Paraguayans who were protesting on the street because they are upset with their government for corruption and mismanagement. Marawa captioned his post, "Hint...Hint."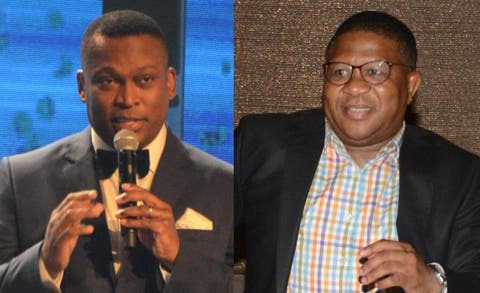 Mbalula ne went to the comment section and asked Marawa if he thinks the Government of South Africa is doing nothing to fight corruption.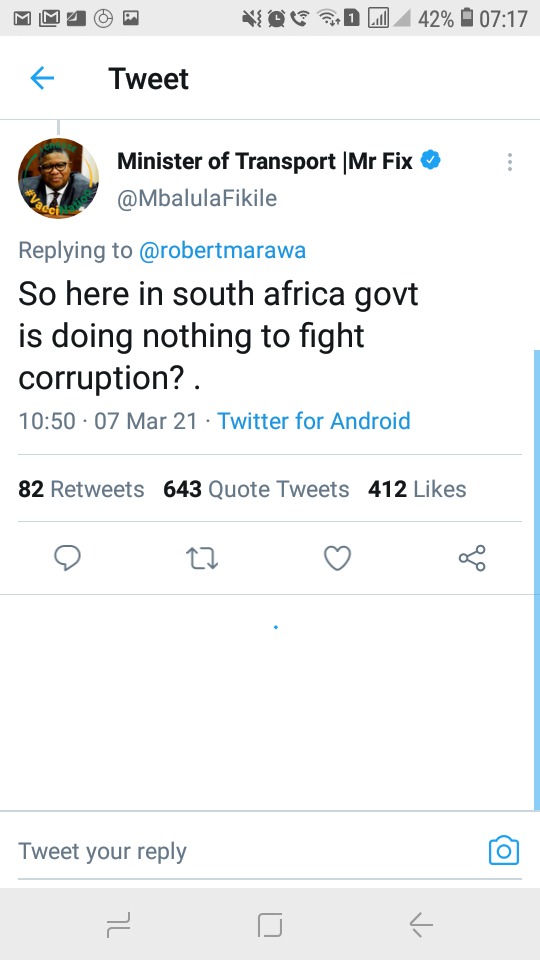 Marawa came back by saying he was not aware that alongside Gqeberha, the whole of South Africa has also changed it's name to "Hint....Hint."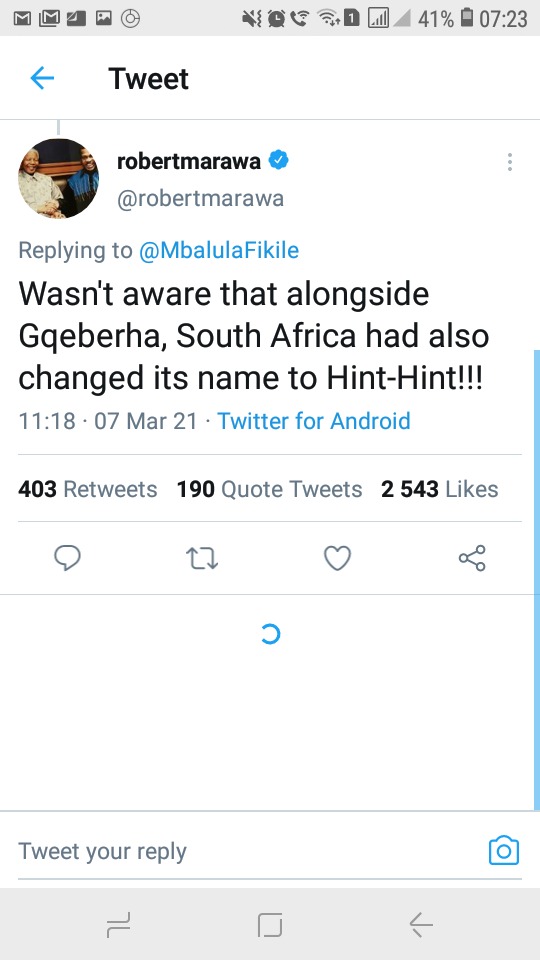 Mbalula then responded with laughing emojis saying that Marawa is raising an important issue but sarcastically. he said South Africans must hold their government accountable including constructive criticism. he we think that they are not dealing with corruption convincingly, we must say it.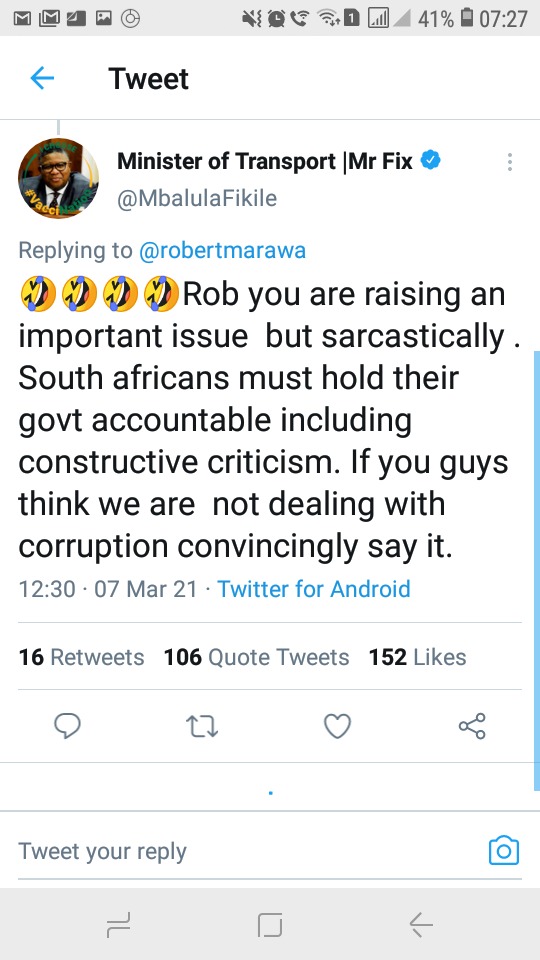 Matawan then told him that Maybe it's the over usage of this word "fight corruption!!" they did brilliantly as 'freedom fighters' but now they are in Government!! so they must act on corrucption and act decisively! We 'fight the flu, obesity, poverty!!Theirs is to act otherwise the telenovela commissions won't end.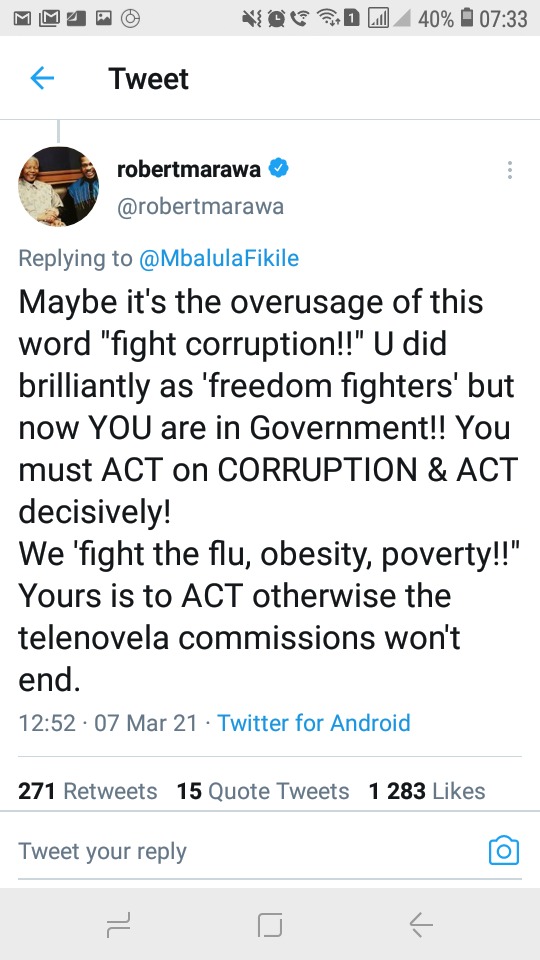 Mbalula then didn't have more to say but he agreed with Robert.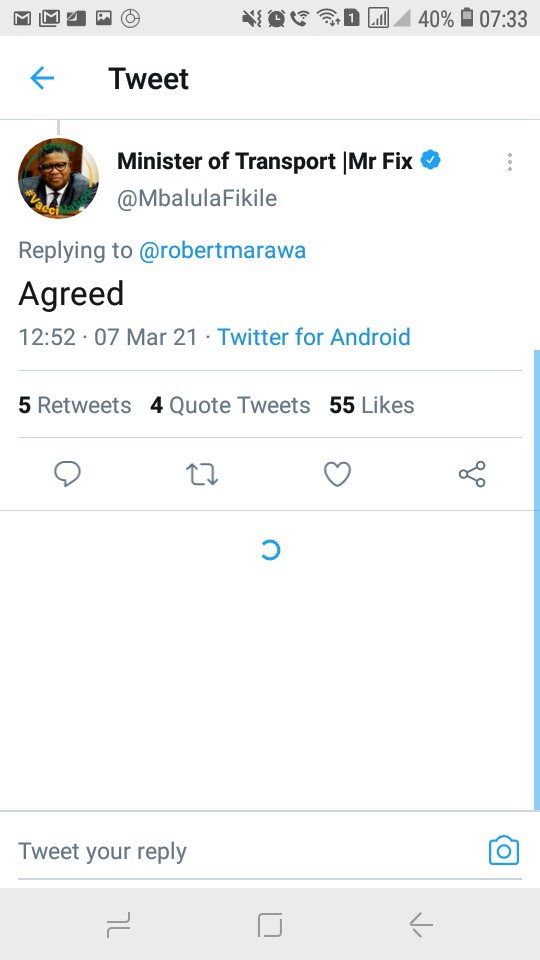 Content created and supplied by: Mphiwe (via Opera News )