Relax Your Nerves With These Funny Stories




1. A Political Party Called NCDC
Nigerians will always make you Laugh.
Please how many of you knew about NCDC before the corona pandemic?.
My neighbour yesterday was asking "which party is this NCDC?"
I answered him that it is not any party in Nigeria.
And then he asked again, "Is it a company?"
With anger I answered him "yes". Before he could ask for the full name of the company, I rushed quickly and told him it is Nigeria Corona Development Company Joor.
He asked me what brings the Joor inside when there's no letter J among those letters NCDC? I said to him, "Ok. Joor is the name of the Chinese man who owns the company."
2. JUMBO CONTRIBUTIONS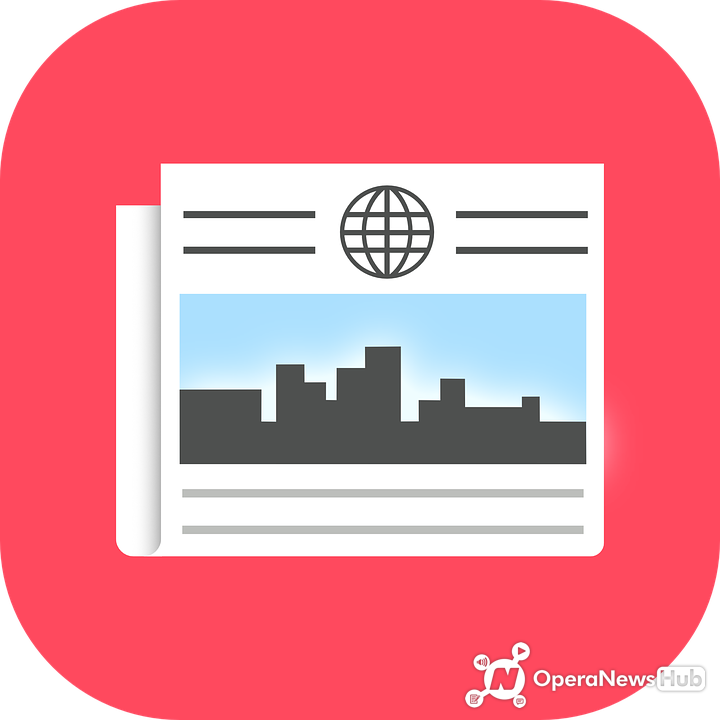 During the total lockdown in Lagos, I had no food and money. My neighbours who noticed that I had not eaten for days began to contribute food and money from the little they had to give to me. After I put their contributions together, I ended up having more than them.
This experience reminds me of a story my father told me about a fish called Akpabot in my dialect.
One day in my village, I and my father were sorting fresh fishes he bought from fishermen when I saw one fish with an unusually big head. I asked him why its head was so big.
My father answered and told me this story, either to keep me quiet or to teach me to be patient when things are being shared and I have not yet received my own share.
He said that when fishes were formed, the heads were formed separately and the bodies were also formed separately. Then each head was affixed to a body. When all the heads were affixed each to a body, it was discovered that there was one body left without a head.
So, mud was removed from all other heads to form a head for the fellow without a head. And, behold!, its head was bigger than every other head who contributed.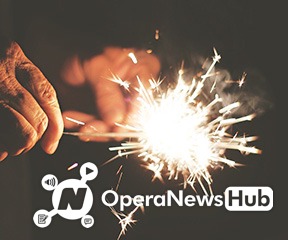 Therefore, please, mbok, ejo o, bikonu, yankuri, don't throw away your body if you discover that you or your situation no get head during this Coronavirus pandemic and lockdown. Beg others to contribute out of their heads for you, put everything together and your head will be bigger than everybody else's head. I promise you that you will become their OLORI EBI (head of the family).
3. VILLAGE ASSET

One day, I don't know what I did to some boys in my village. They abused me and were calling me "Big head! big head!! big head!!!"
I cried bitterly and ran to tell my father what had happened.
He put his right hand accross my shoulders and said, "Don't mind them, they don't know that you are an asset to this village."
"An asset?", I asked, wondering what he meant.
My father then told me a story about communal wars between our village and other villages.
"A very long time ago before the development of weapons of war, communities used to hurl stones and sticks at their enemies as weapons during conflicts.
"During one of such conflicts, our warriors ran out of sticks and stones and our village was about to be defeated.
"The elders of the village quickly put their heads together to seek a solution. It was during their deliberations that someone suggested that the warriors should be asked to use the abnormally big-headed children in the village as weapons to save the community. It was agreed.
"All the big-headed children were gathered. A warrior would grab the feet of one, swing and swing and fling towards the camp of our enemies.
"On seeing the flying object which they could not understand, our enemies will run for their lives and our warriors will take over their village. Those big heads served a combined purpose of scud missiles and atomic bombs today.
"Big-headed children were declared as assets throughout the village and their parents were greatly honoured. Many parents longed to give birth to big-headed children. My child, you see why you are an asset to this village?"
After his story I cried the more. Don't ask me why.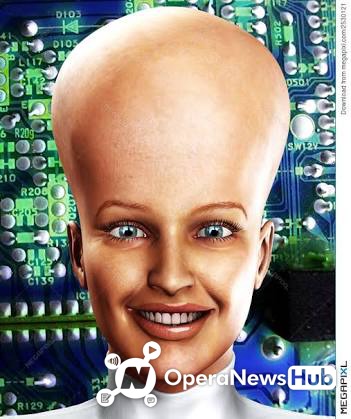 Let me tell you that is reading this, that your big head, big eyes, big ears and big mouth are assets to this country. Your time will come.
Cheers!
We will survive
Coronavirus - Covid-19 and
Hungervirus - Hunvid-20.
Related News
COVID-19 News Updates For Wednesday, July 8, 2020
2020-07-08 03:05:46
Continue reading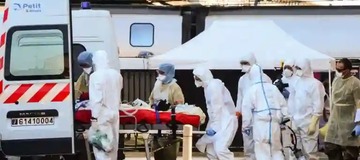 See pictures of what SANDF did at a Covid-19 funeral
2020-07-07 13:47:49
Continue reading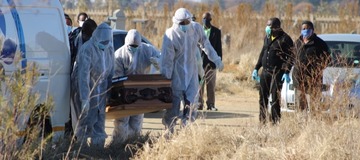 Another ANC Leader Tests Positive for COVID-19
2020-07-07 17:33:49
Continue reading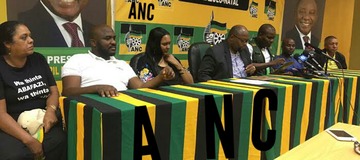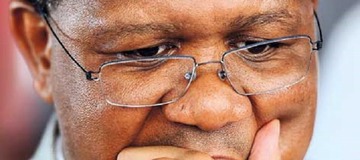 President Ramaphosa has failed the country especially teachers.
2020-07-07 08:10:30
Continue reading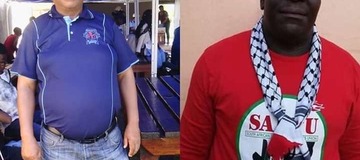 This is Why This Town Is The Most Beautiful Town In the Igbo Land
2020-07-06 20:01:14
Continue reading