Occupant: WE LIVE LIKE PIGS 
Nondedwa Mqana has no power or water. Photograph by Sandiso Phaliso. 
For quite a long time occupants of Cuba Village in East London have been asking the Buffalo City Metropolitan Municipality to figure out its issues. 
Yet, nothing has been never really water and power or fix potholes. 
Occupant Asindisiwe Jobodwana portrayed life in Cuba, disclosing to Daily Sun there were no schools and wellbeing offices. 
Source: Resident: We live like pigs (dailysun.co.za)
"Kids as youthful as eight invest a large portion of their energy at the close by unloading site searching for food," said Asindisiwe. 
She said local area pioneers had kept in touch with the region, yet nothing had happened to it.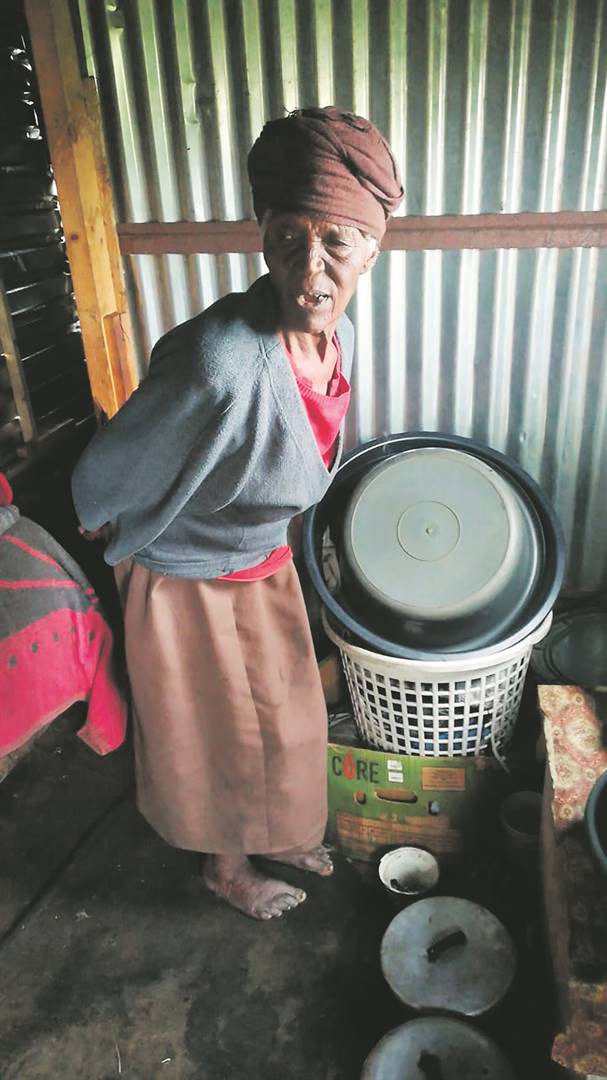 Nondedwa Mqana (91), who lives in a one-stayed shack with her intellectually sick youngster Mzolisi (70), said she showed up in Cuba 30 years prior. 
There's no power, and they bring water in excess of a kilometer away. 
"We live like pigs. It is ideal to have my own place so I can have protection," he said. 
"The Constitution says we as a whole have rights, yet practically speaking those are for a chosen not many." 
Metropolitan representative Samkelo Ngwenya said power must be considered once land issues had been settled. 
He said where Cuba is arranged is an Eskom region of supply, yet it requires authorization from the region. 
"This can be given once the land issues are settled as we can't allow to give power ashore it doesn't possess." 
He diverted the school and wellbeing offices issue to common government. 
Content created and supplied by: trendingNews.. (via Opera News )