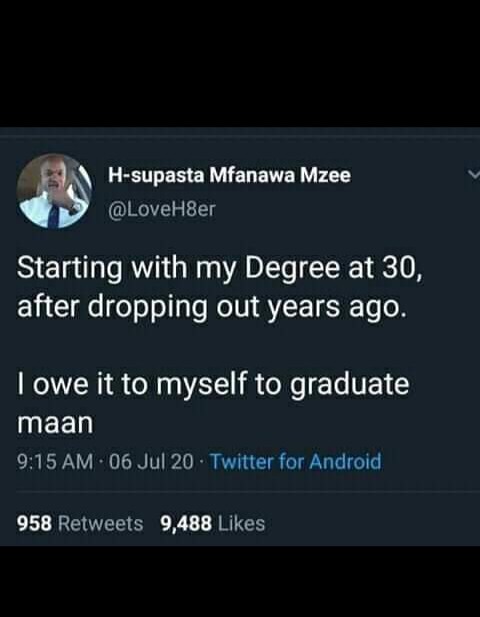 In life, we are ought to be done with everything at a certain age and when we are still working through everything after that age, we are seen as failures, the society has wired success to be reached at 30 and once you reach 30 and you still have nothing to show, you are already late.
A lot of people then, stop chasing their dreams after 30 as they believe that, they are already late but in life, no one is ever late in improving their lives and you are not a failure if you are still doing something to better your life, the minute you become a failure is when you quit. Yes we become deaponden here and there especially when our peers seem to have it all.
A man then took it to Twitter to share that he's starting his degree at 30 after dropping out years ago and his Tweet motivated a lot of people and they began to share when they began theirs.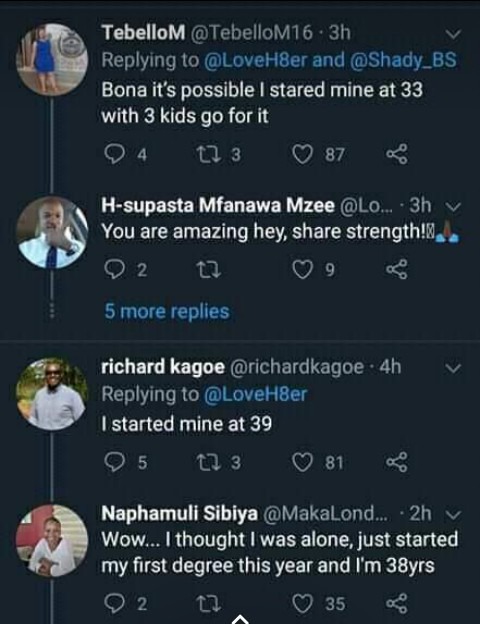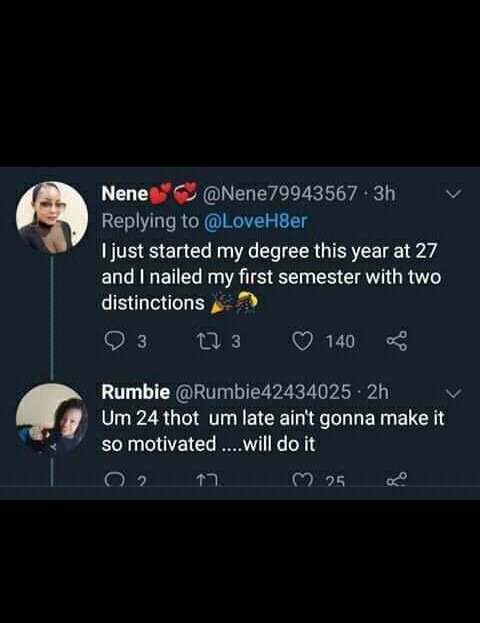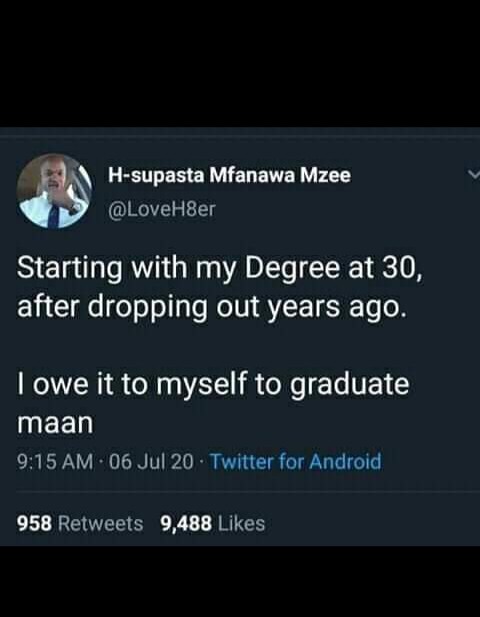 Content created and supplied by: Pamart92 (via Opera News )