Zimbabweans in South Africa have started making moves for the government to appoint one of them into cabinet. They began the move after the appointment of the Chinese South African Xiaomei Havard into the cabinet as a replacement for the deceased ANC stalwart, Jackson Mthembu. A Zimbabwean told the ANC that their population in South Africa is higher than that of the Chinese, and any other foreign nationals and hence, they deserve political appointments.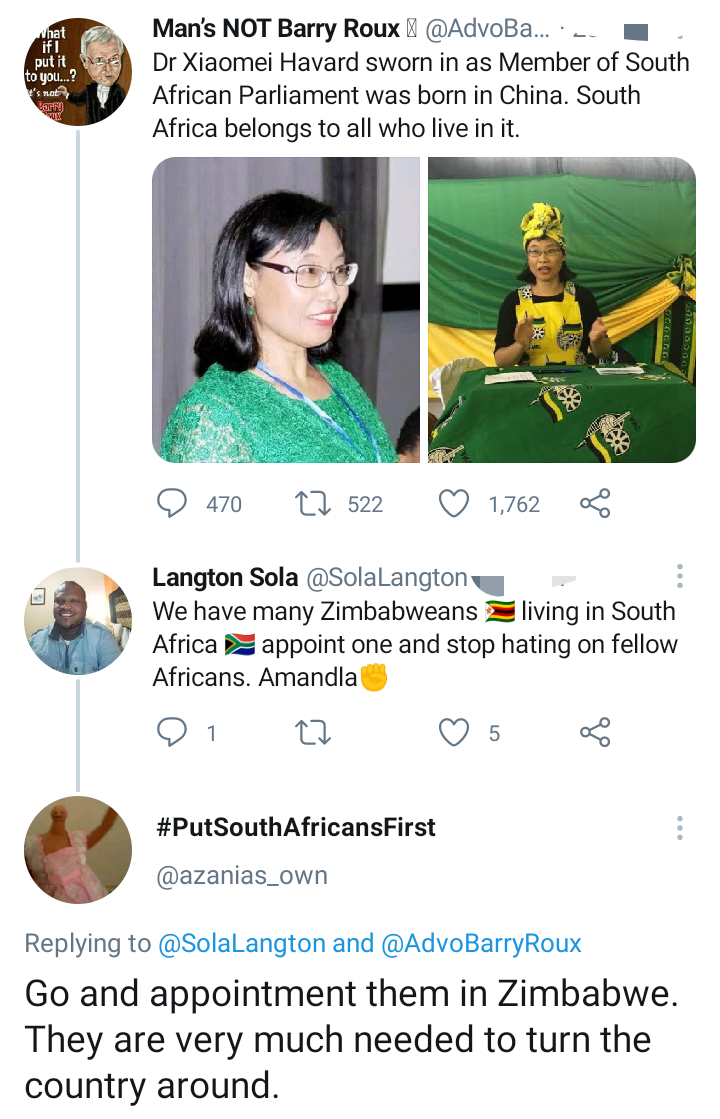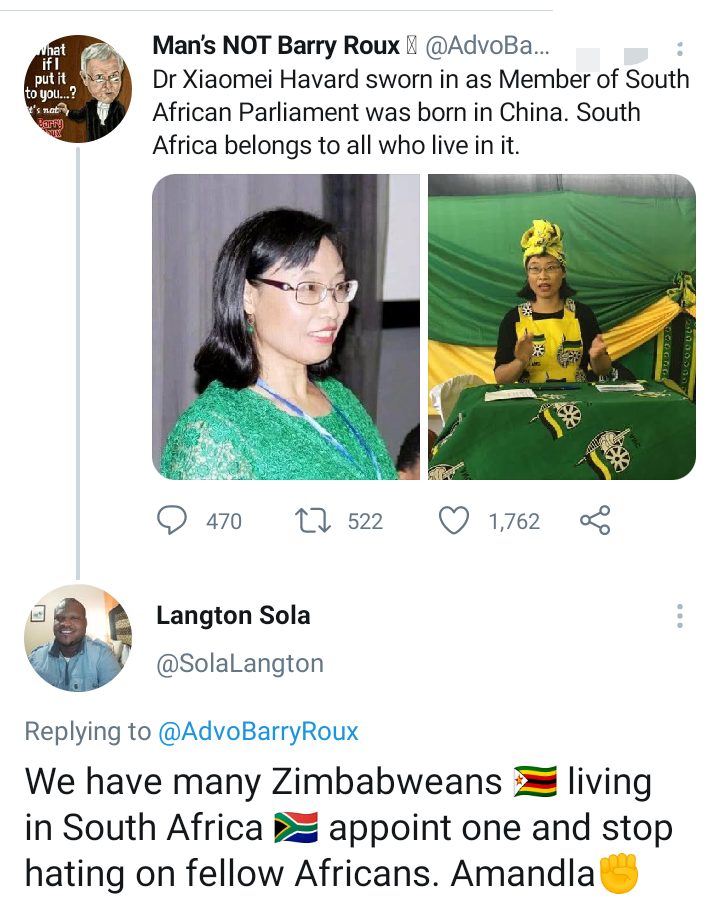 Recall that the appointment of Xiaomei Havard generated lots of controversies that have since died down. However, if a Zimbabwean were to have been appointed, it would have generated a series of xenophobic attacks across the country. One (Zimbabweans) even wrote "appoint us into cabinet and stop hating". He believes that it was all about hatred, that is why Zimbabweans are not being appointed when other foreign nationals are given appointment.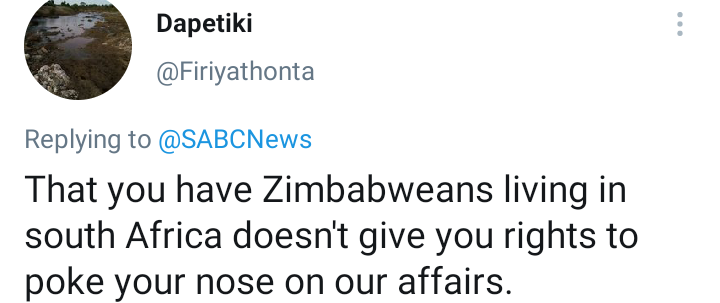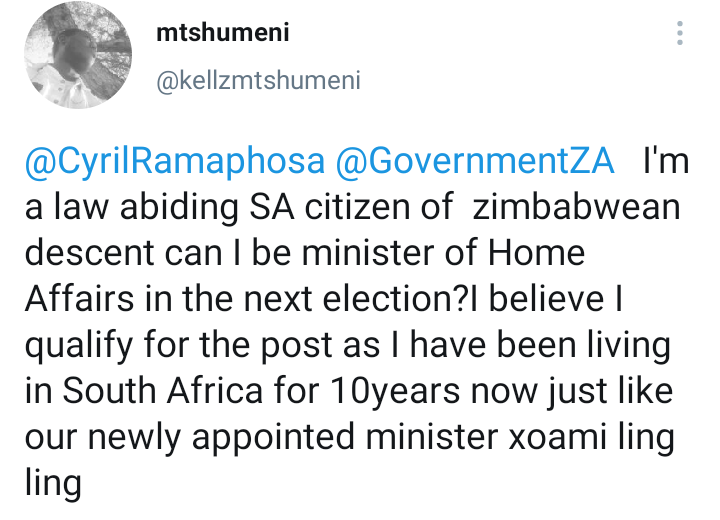 Some Zimbabweans see no reason why they cannot be given appointment in South Africa. If a Nigerian, Priscilla Ogunbanjo can be appointed as the director of public examination, if a Chinese Xiaomei Havard could be appointed into cabinet as a replacement for Jackson Mthembu, they see no reasons why Zimbabweans which number millions in South Africa could not even be given a little political appointment. This is why they summarize that it could all be as a result of hate.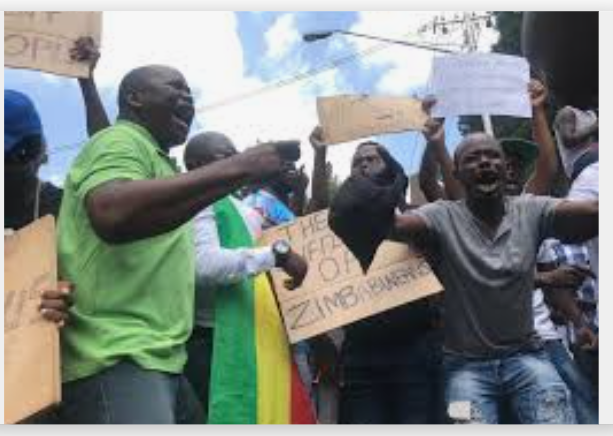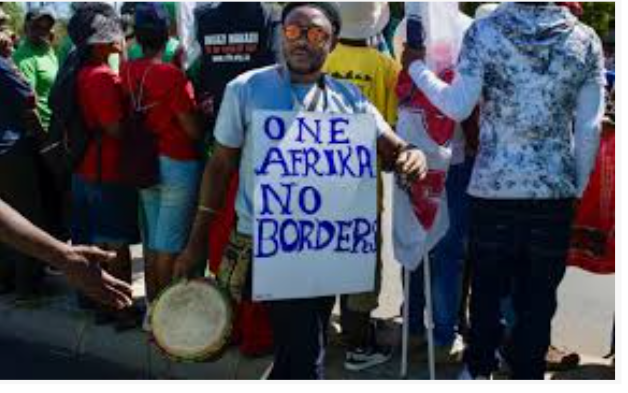 The fact remains that though there are millions of Zimbabweans in South Africa, many of them are Undocumented, without valid papers and documentation. They came into South Africa through land borders, meandering their ways through rigorous means to make it into South Africa. Some have already made South Africa their home, these are the people who are praying the government of South Africa to give them little political appointments.
Content created and supplied by: Oyems (via Opera News )