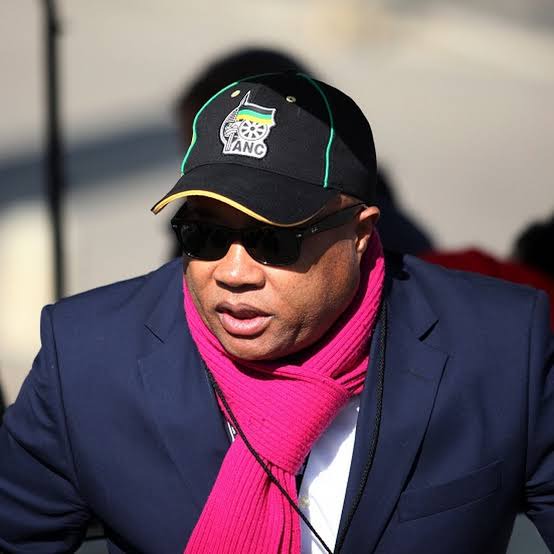 There's great deal of freedom on social media, particularly on Twitter, nothing is censored there! Many people have sought to use the freedom that is on social media to dissect and or debate about pressing issues that are currently being faced by many South African people.
Broadly speaking, without social media, most of the things would happen and most people wouldn't know about them, because some of the things that happen in South Africa don't get to be broadcasted on our TVs and Radio stations. Throughout the ages, ordinary people fought really hard to have a freedom of speech. That's why South Africa in post apartheid opted to become a democratic state: because under democratically run state, people have what is generally called human rights.
One gentleman who goes by the name of Lukhona Mnguni on Twitter asked Tony Yengeni to come to his show, so that they can dissect some issues Tony Yengeni however responded by saying he does not talk to Journalists.
And Tony Yengeni needs no introduction because he is widely known across the country. So there's no need to detail his profile here, because almost everyone knows about him.
In his own words Tony Yengeni responded to the tweet by saying "I told you i don't talk to journalists. Exercising my democratic right to remain silent"
As already alluded above, South Africa is a democratic state: and as such, people have rights to choose what they want to do.
Below is the Screenshot Tony Yengeni's tweet: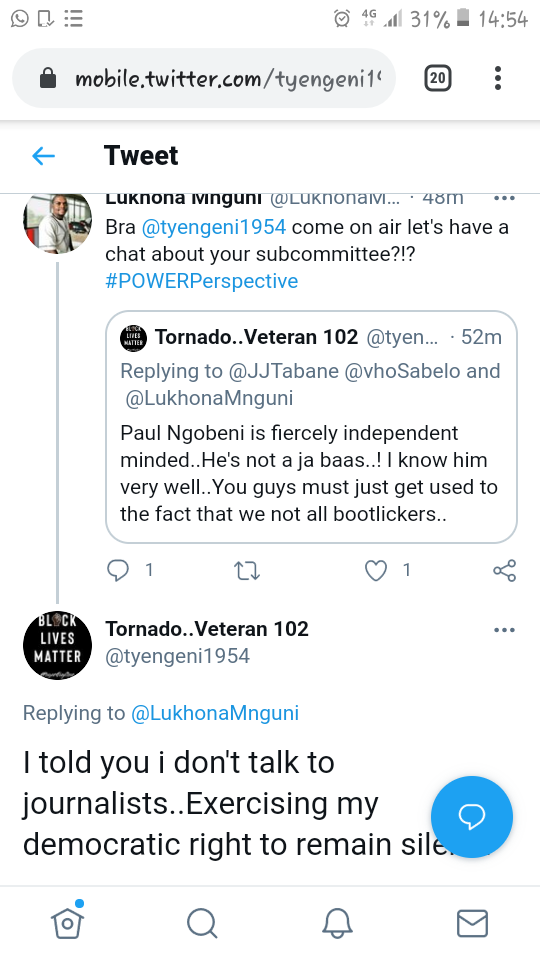 Here is the link to Tony Yengeni's tweet:
https://mobile.twitter.com/tyengeni1954/status/1362373350270656515
Content created and supplied by: Mighty101 (via Opera News )