South Africans Won't Lose Jobs to Foreign Nationals by Opening Borders- Ramaphosa Says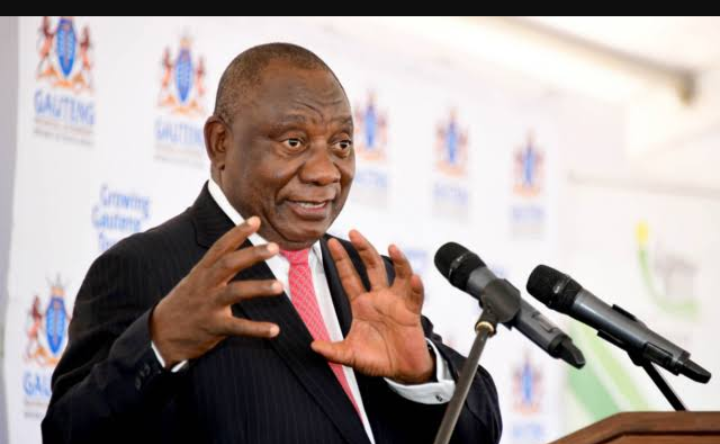 South Africans are currently under controversy on Twitter regarding the statement that was made by president Ramaphosa regarding the opening of south Africa border.
His statement got many south Africans angry as they assume he is not working According to what he promised south African, rather he is doing the opposite of what he said.
According to the information,
President Ramaphosa Allegedly Declear that opening of border to enable foreigners enter south Africa, will not stop south Africans from loosing Their jobs.
Below are some reaction by South Africans on Twitter;
@d
We have many who have voted for @MYANC who have never work since 1994. We have @MYANC problem not Ramaphosa problem. Even if he is removed today as long as anc is in power don't expect any change #PutSouthAfricansFirst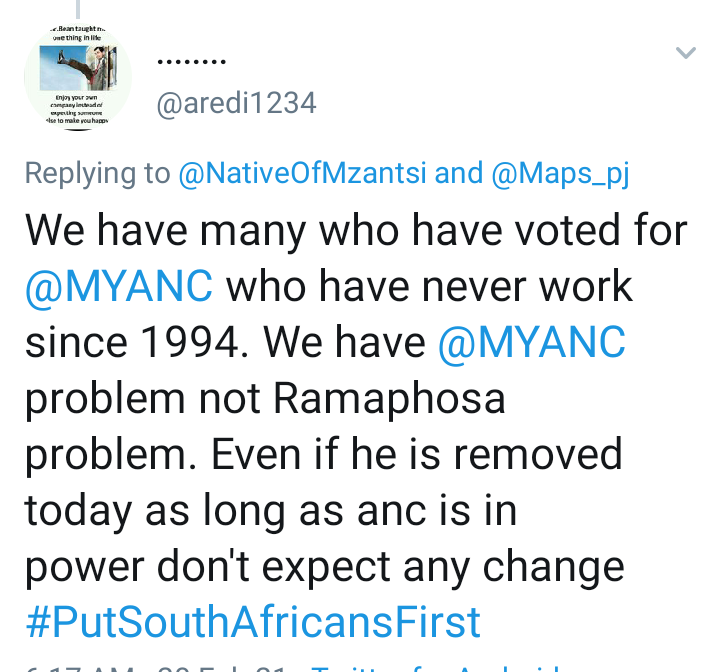 @Khu
Ppl were unemployed b4 he was even voted,and now bcoz of covid things got worse, the president we had b4 him ,he was even worse .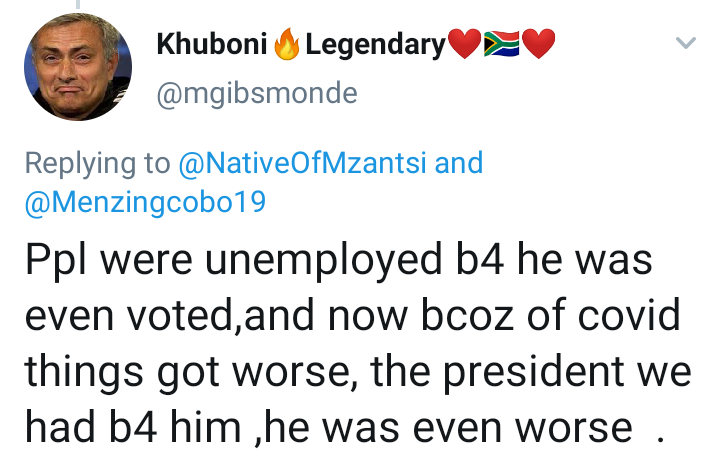 What can you say to this?
Content created and supplied by: Legitboy (via Opera News )