Let's not forget Brian molefe's state capture testimony, loadshedding was defeated and who brought it back.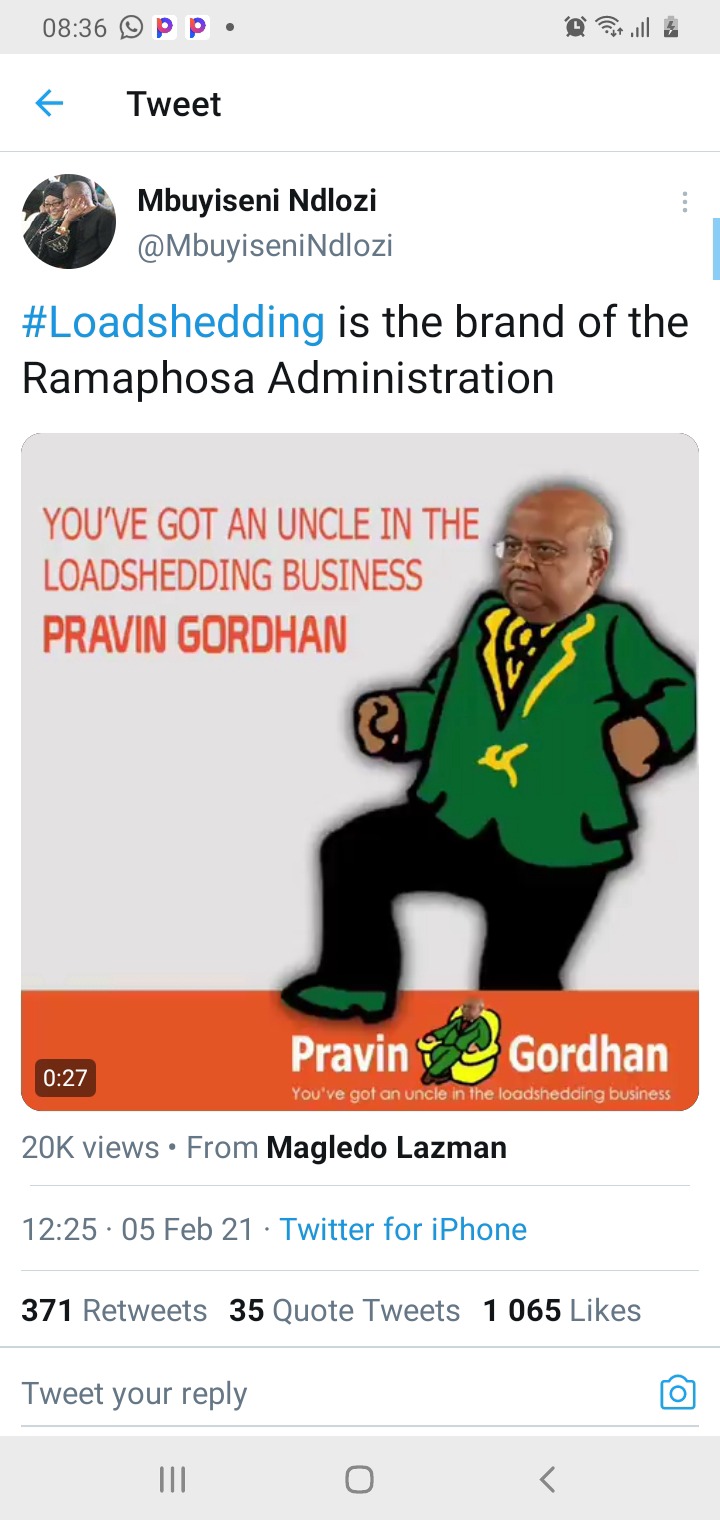 The facts are there for everyone to see , I was ready to hear Robust conversations about the allegations made by MR Brian Molefe with our current President but people are so scared to comment.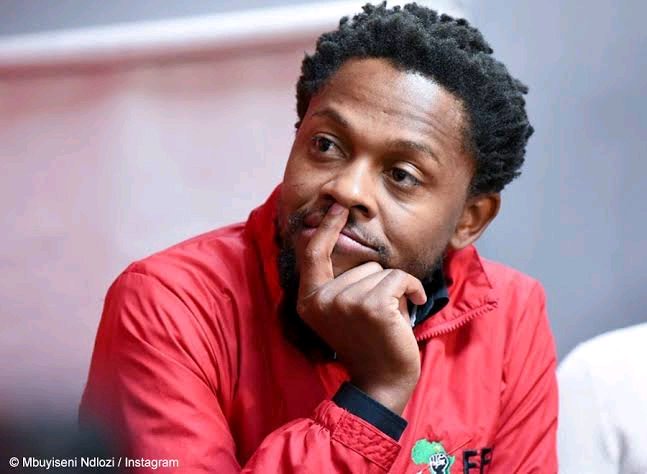 The most disgusting thing in all of what is happening is the fact that, "We are unemployed, electricity is expensive, food prices are so high, companies retrench people every minute because they are not performing well. We have a pandemic to deal with.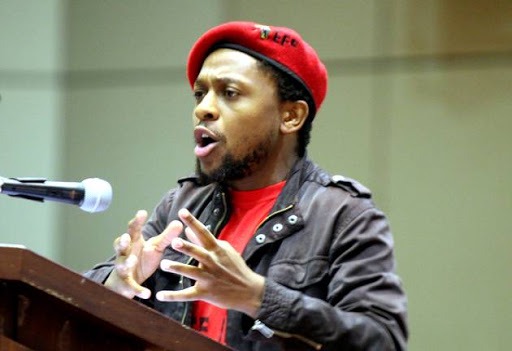 Our ruling party is busy with party factional battles instead of finding the solutions of matters at hand...So who has the people best interests at heart here?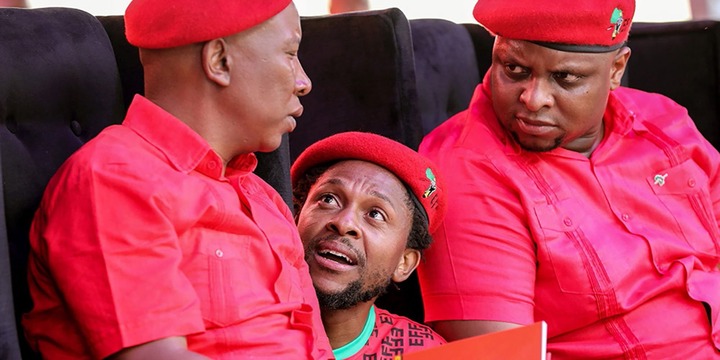 You know these people are funny. Don't they read/study weather reports? Did they suddenly realise coal will be unavailable/wet when it started to rain? Are they running a spaza shop of just in time or what? This is very annoying and no consequence management.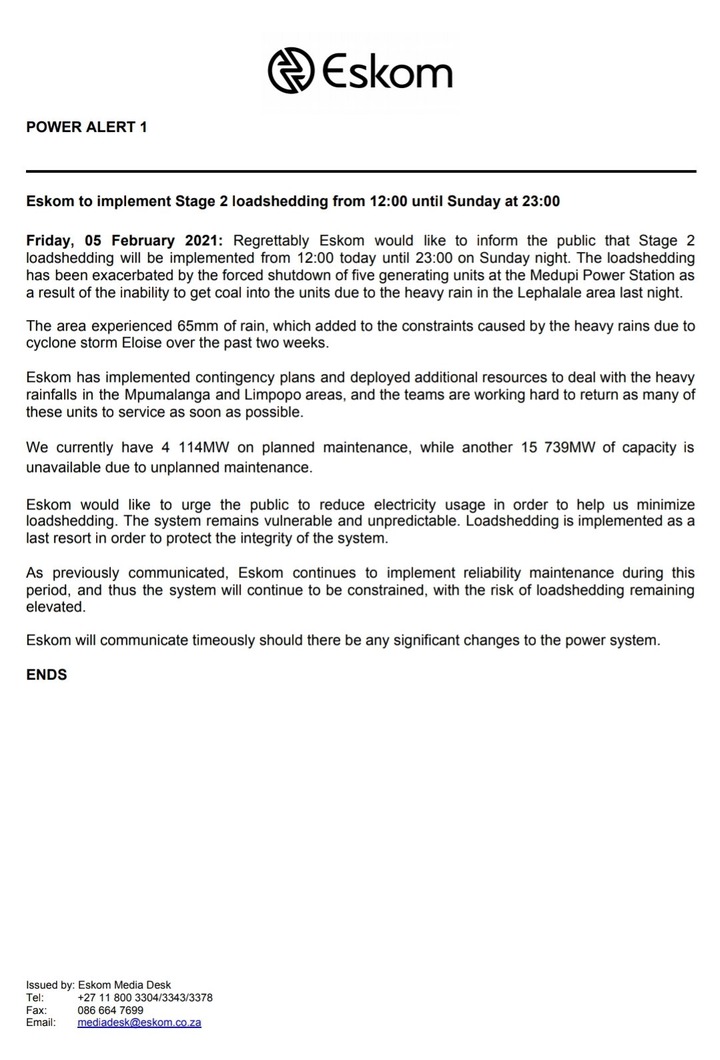 I don't know whether Eskom heard of Shutdown .These people don't do maintenance in their plants,you can't run a plant year after year without Sectional Shutdown to maintain ,service ,refurbishing and installing new equipment.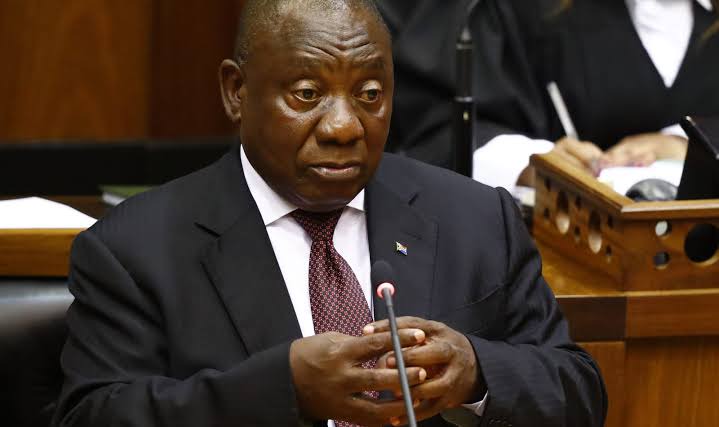 It has become the norm in South Africa that in summer we get load shed due to "wet coal" and in winter we get load shed due to "pressure to the grid".
I don't mind loadshedding we are used to the new norm, load reduction and in some areas a ekasi they have being without electricity for more than 6 and some a year but who cares and when loadshedding it makes headlines on tv,radio and social media platforms.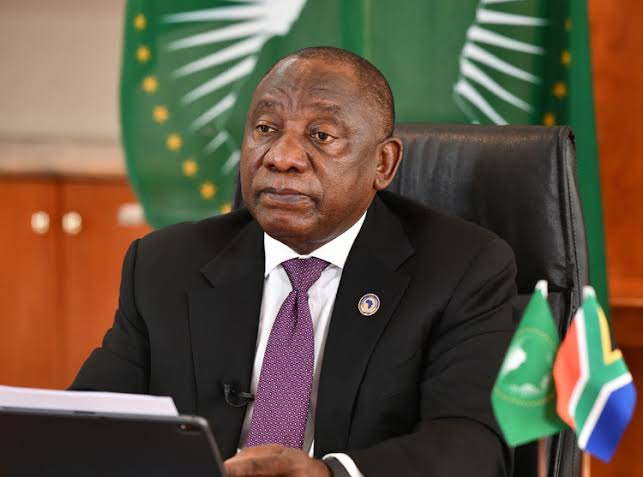 Mbuyiseni Ndlozi was busy ranting just days ago, busy saying "Zuma must be arrested" and shit, that the EFF doesn't recognise Him. But suddenly The EFF Leader, Julius Malema has begged to meet with President Jacob Zuma over a cup of tea. Ndlozi is left looking like a Buffon he is.
Julius Malema is trying to apply the divide-and-rule tactics within the ANC when it comes to the Jacob Zuma & Cyril Ramaphosa factions. Malema's politics has been that of flip-flopping & desperate populism. 
"When the fox hear the rabbit scream, he comes running but not to help."
https://twitter.com/MbuyiseniNdlozi/status/1357636348891586561?s=19
Content created and supplied by: BSM_NEWS24 (via Opera News )