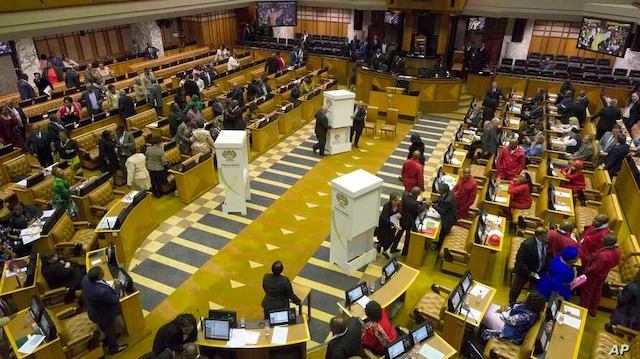 Parliament was trending all over Twitter for all the wrong reasons, earlier today the parliament was adjourned because they was no translator. But it seems like the whole situation was blown out of context, because we all know that English is a universal language. But no some people took this the wrong and accused white people of still ruling our country.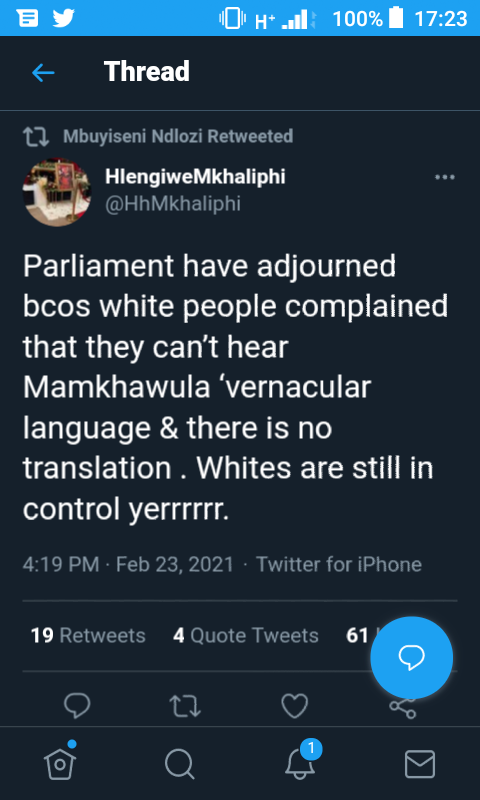 Of course it's only fair for people to complain when they're speaking a language in court, that they don't understand if Mamkhawula is not comfortable with English we cannot blame her because it's her mother tongue. They did right by complaining instead of acting like they understand something because they're afraid they're going to accuse them of being racist.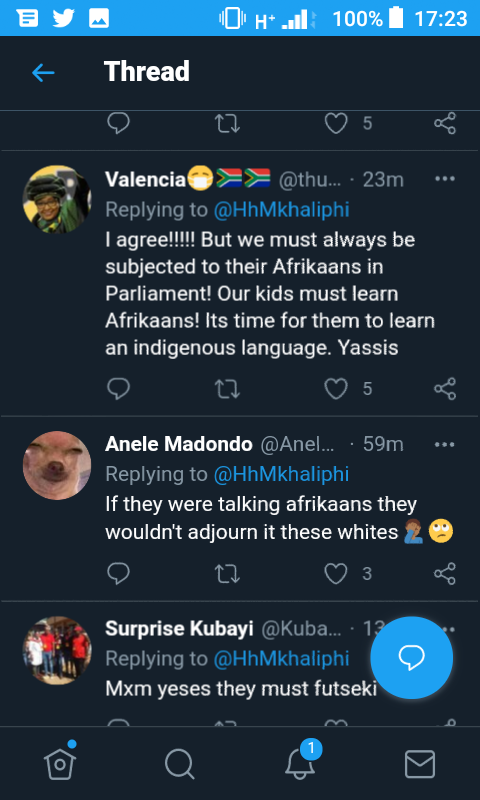 But some people are of the opinion that when they're speaking Afrikaans in parliament, the parliament doesn't get adjourned. And also some people they think that if black children are being taught Afrikaans in school it's only fair that, even white people they must learn at least one vernacular language.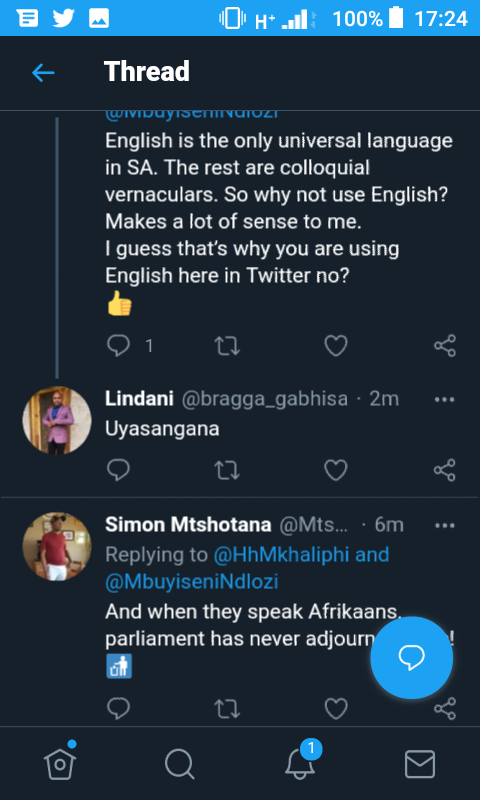 Some people agree that English is the only universal language in South Africa, so it's only fair to use it in parliament that way you don't cause unnecessary friction. What do you think about the situation? You're more than allowed to share your opinion.
Sources:
https://twitter.com/HhMkhaliphi/status/1364218343364919301?s=20
Content created and supplied by: Sebastian_Gomez (via Opera News )